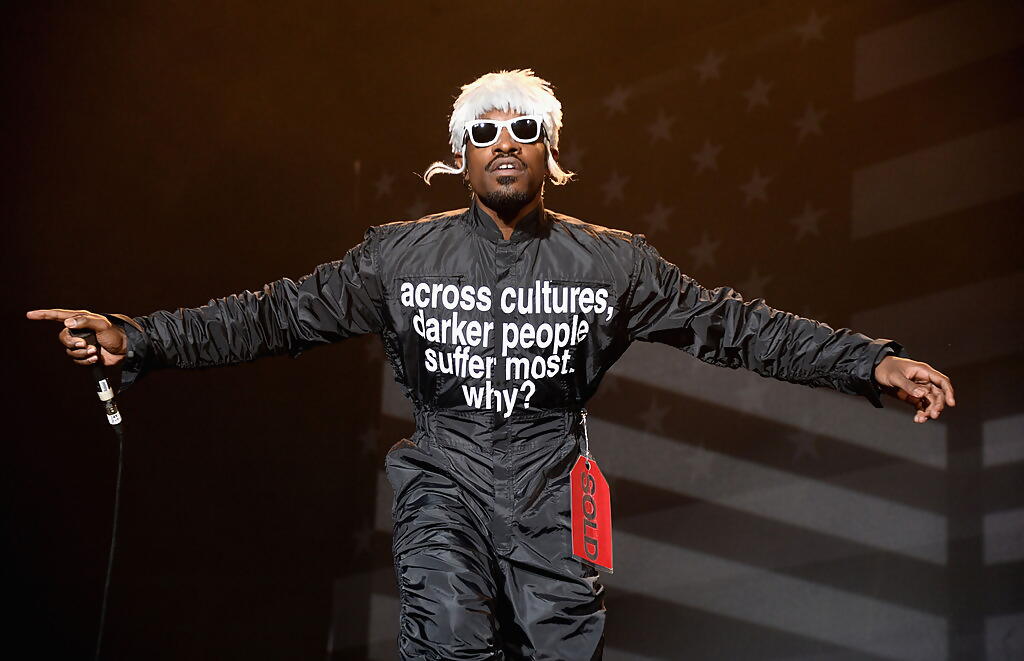 In what feels like a big musical curveball, André 3000 (the guy you probably remember from Outkast, Jimi: All Is By My Side and his impromptu flute sessions across cities), is dropping his solo debut album, New Blue Sun, this Friday 17th November.
But here's the surprise: it's all about the flute.
Moving away from the rap game that made him a household name, André's venturing into uncharted territories with an instrumental album. He said, in an NPR Music interview: "I have songs, but it's not like rap things that I really feel happy about sharing. And really, that's the most important part. I have to feel happy about sharing it," adding that New Blue Sun hit the right note for him.
---
READ MORE: Frank Ocean and the burden of perfectionism | How long is too long to wait for an album?
---
This unexpected album results from free-flowing jam sessions with fellow musicians like keyboardist Alice Coltrane's disciple Surya Botofasina and multi-instrumentalist Nate Mercereau. After ditching New York for Los Angeles, André started hanging out with a younger crowd who didn't pigeonhole him by his past.
Young guns Frank Ocean and Tyler, the Creator, played a significant part in this album's journey. André values their feedback, saying: "I respect them as musicians. Like new energy; they're going for it, man. So I really respect their opinions. I play it for my homies. I play it for friends, play it for artists, directors — just to see their reaction more than anything. So I was just happy with what I was getting."
André's flute talents aren't just confined to the studio; he's been weaving magic into Hollywood soundtracks and even a comedy-drama called Showing Up.
So, what can you expect from New Blue Sun? Here's a sneak peek at the tracklist that's as quirky as it is intriguing:
New Blue Sun Tracklist:
'I Swear, I Really Wanted To Make A "Rap" Album But This Is Literally The Way The Wind Blew Me This Time'
'The Slang Word P(*)ssy Rolls Off The Tongue With Far Better Ease Than The Proper Word Vagina. Do You Agree?'
'That Night In Hawaii When I Turned Into A Panther And Started Making These Low Register Purring Tones That I Couldn't Control … Sh¥t Was Wild'
'BuyPoloDisorder's Daughter Wears A 3000™ Button Down Embroidered'
'Ninety Three 'Til Infinity And Beyoncé'
'Ghandi, Dalai Lama, Your Lord & Savior J.C. / Bundy, Jeffrey Dahmer, And John Wayne Gacy
Ants To You, Gods To Who?'
'Dreams Once Buried Beneath The Dungeon Floor Slowly Sprout Into Undying Gardens'
---
Keep up to date with the best in UK music by following us on Instagram: @whynowworld and on Twitter/X: @whynowworld
---