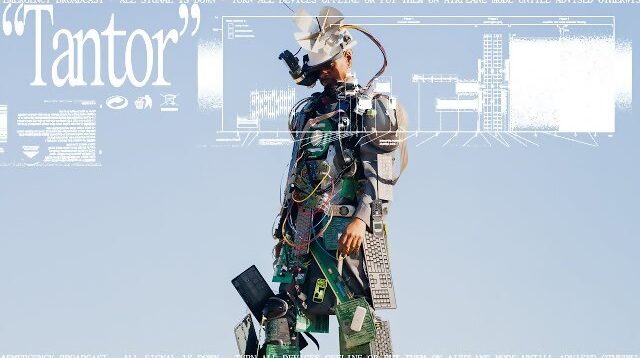 He's back, with his first new solo album in four years. Danny Brown has today announced Quaranta will arrive on 17th November via Warp. Lead single 'Tanto' is visualised into a futuristic music video in which Brown walks through a city in a cyborg outfit. Watch it below.
Brown, 42, currently lives in Austin, Texas. For years he's teased Quaranta (meaning '40' in Italian), described in a press release as a "spiritual bookend" to XXX, released in 2011 to mark Brown's 30th birthday.
---
READ MORE: 21 Savage announces UK and European tour
---
His second album this year, Quaranta follows Brown's teaming up with Jpegmafia on Scaring The Hoes. The 11-track record guest features MIKE, Bruiser Wolf, and Kassa Overall, with producers Alchemist, Quelle Chris, Skywlkr, and Paul White.
Quaranta track list:
01 Quaranta
02 Tantor
03 Ain't My Concern
04 Dark Sword Angel
05 Y.B.P. [ft. Bruiser Wolf]
06 Jenn's Terrific Vacation [ft. Kassa Overall]
07 Down Wit It
08 Celibate [ft. MIKE]
09 Shakedown
10 Hanami
11 Bass Jam
---
Want to write about music? Pitch us your ideas.
Are you passionate about music and have a story or hot take to share? whynow wants to hear from you. Send your music-focused pitch to editors@whynow.co.uk. Let's make some noise together.
---