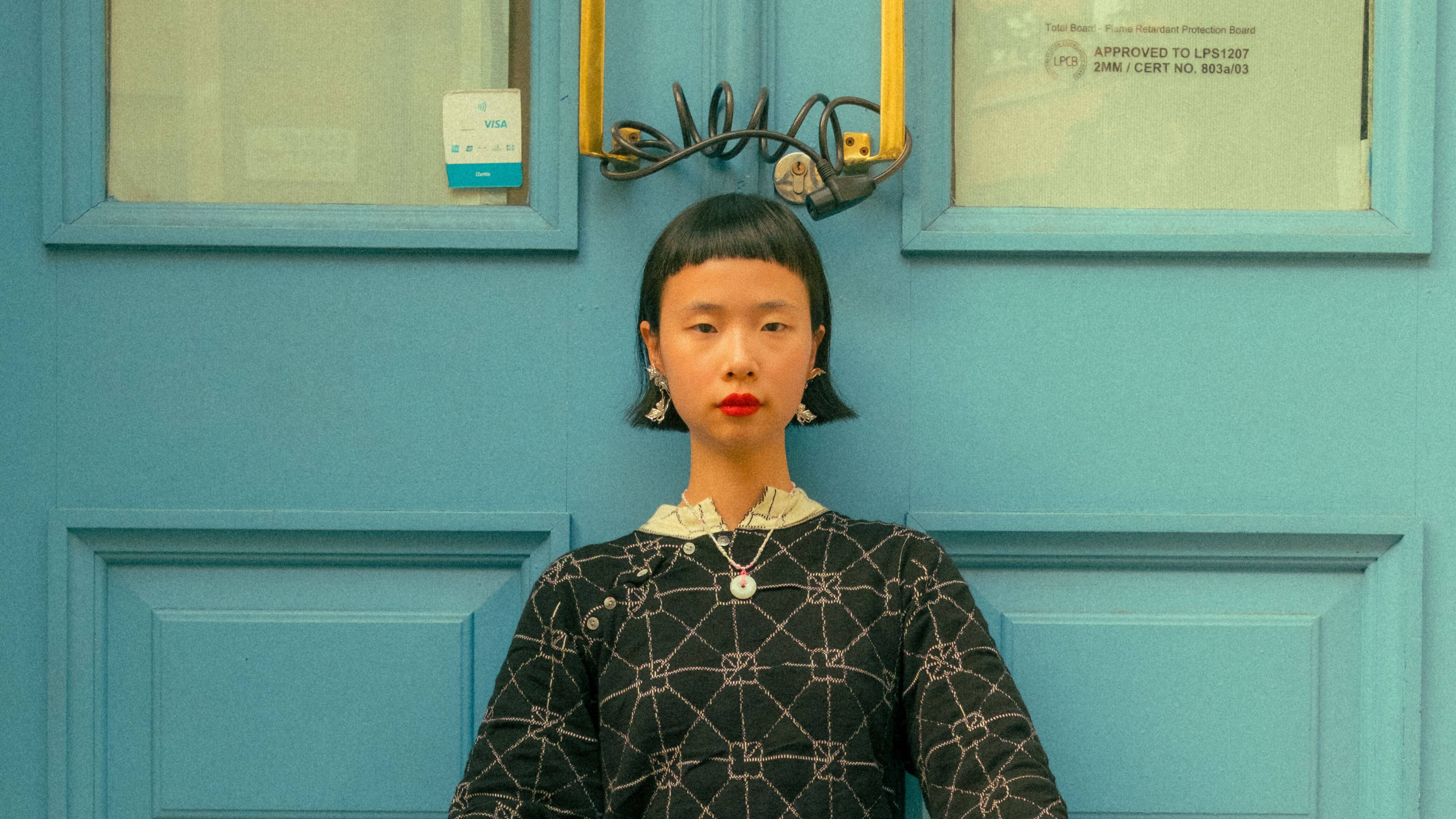 We're very lucky to welcome to London Hong Kong's very own Merry Lamb Lamb. We're even luckier to be treated to her new excellent new EP Exodus, via Mad Decent. To kick off this new chapter, she's gifted us with a trippy visual for 'Forever' – check it out below…
Exodus is certainly a step up into a wilder, clubbier sound from Merry, who describes it as a "courageous story about me stepping out, looking for that utopian dream."
She poured her lockdown frustrations into the EP, channelling all that pent-up anger into something truly remarkable.
Opening track 'Romantic' hits you with breathy, Enya-esque vocals, capturing that feeling of being a stranger wherever you go. 'Tranquillity' then brings you back with its retro vibes, whilst 'Empathy' mixes delicate beats with silky vocals. 'Night', written in a Shanghai hotel room quarantine, captures perfectly the feeling of isolation we all know so well after Covid, and 'Who Am I' speeds things up with nightcore beats, digging deep into Merry's identity crisis.
View this post on Instagram
This EP is a follow-up to her debut Genesis from 2022 and comes hot on the heels of aforementioned single 'Night'. Think early Grimes or Yaeji, but with a Merry twist. Her music is a language-triple-threat, switching between English, Cantonese, and Mandarin, each language revealing another side of her.
Merry's story is about finding herself – from a shy arts student in Toronto to a bold, electronic music artist. She first burst onto the scene in 2018 on the Chinese talent show Rave Now and draws inspiration from anime, J-pop, Avril Lavigne, and Belle & Sebastian. Her distinct style has caught the eye of big fashion names like Gucci and Moschino, who've featured her in campaigns.
Exodus is the latest chapter in Merry Lamb Lamb's journey as an artist and creative powerhouse. Keep an eye on her, because this is just the beginning.
Exodus Tracklisting:
Romantic
Night

Tranquility

Empathy
Who Am I
FOREVER
---
Keep up to date with the best in UK music by following us on Instagram: @whynowworld and on Twitter/X: @whynowworld
---