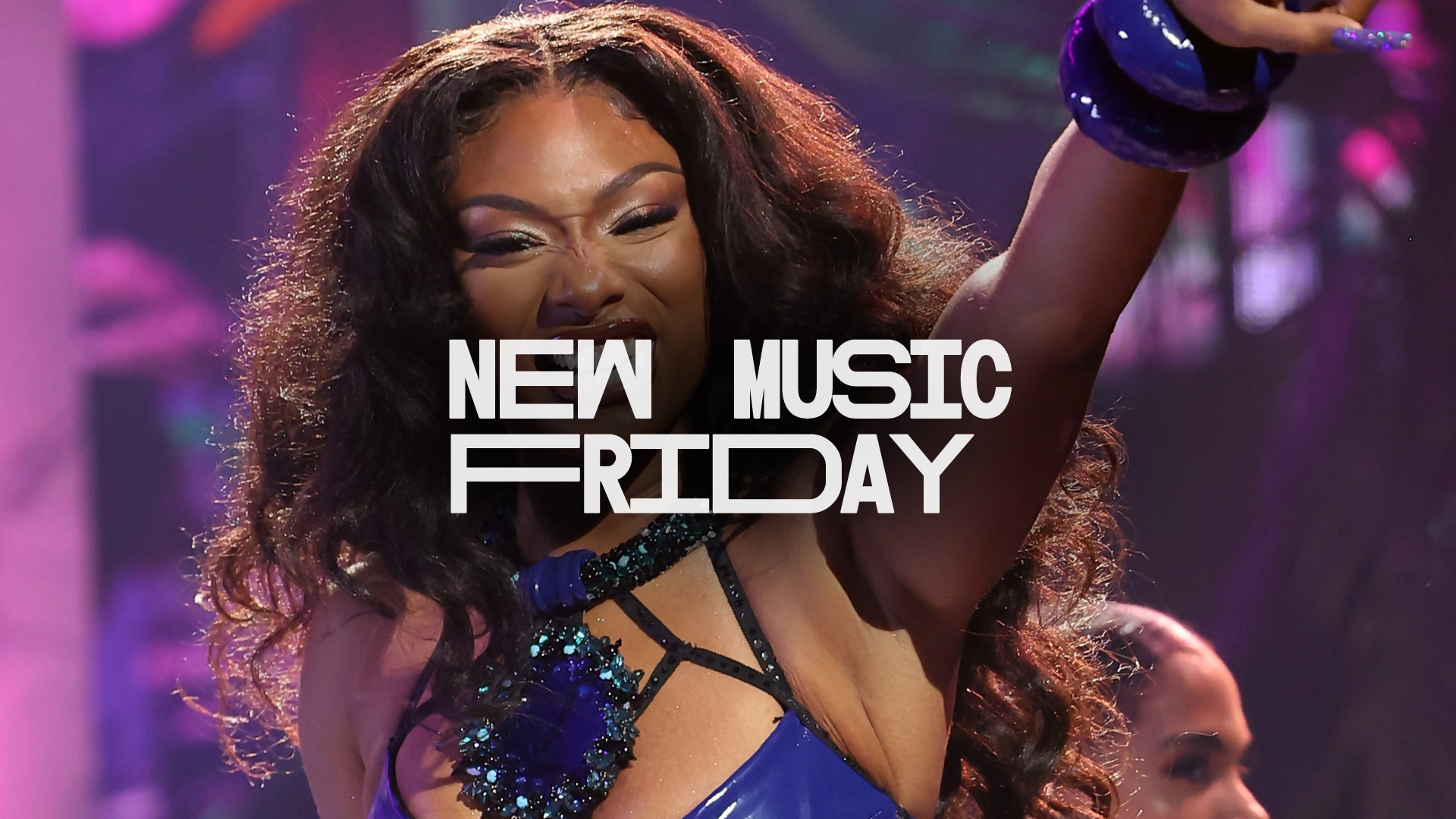 Megan Thee Stallion – Cobra
Megan Thee Stallion has been through plenty of personal strife offstage in the past three years or so. But she never lets that affect the quality of her music; in fact, she transmutes it into a productive rage that fills her sound with a fierceness that keeps you hooked.
The Beatles – Now And Then
In case you hadn't heard, a little-known four-piece have released a new track. It will very likely prove to be the last of their careers. But by the looks on the faces of those who gathered for a listening party at the Jacaranda Club, in the hometown of The Beatles' Liverpool, it's safe to say they leave quite the legacy behind.
Olivia Rodrigo – Can't Catch Me Now
Fresh from the release of her much-cherished sophomore album, Guts, Olivia Rodrigo continues her put-no-foot-wrong run of releases with a track from the forthcoming The Hunger Games: The Ballad of Songbirds & Snakes soundtrack.
Kevin Abstract – When The Rope Post 2 Break
Kevin Abstract dropped his Blanket LP today, his first project since the indefinite hiatus of the Brockhampton collective he co-founded. The new project tackles discomfort and past trauma with aplomb, and opens with the rather wistful 'When The Rope Post 2 Break'.
Laufey – Christmas Dreaming
It might be a bit early to start putting on the Christmas hits just yet, but there's never a time not to listen to Laufey's impeccable vocals. And as the annual classic 'Christmas dreaming', made famous by Sinatra, says: "I'm doing / My Christmas dreaming / A little early this year." Laufey's vocals can soundtrack just that.
Karma Kid – Break Away From What You Know
Karma Kid's new, five-track project Break Away From What You Know, dropped today. True to its title – as the producer, DJ and artist told us himself – the EP dabbles in new sonic territories for its creator. You wouldn't think it upon listening, with a studied and intricate new run of tracks.
Bar Italia – Real house wibes (desperate house vibes)
We've been shouting about Bar Italia a fair bit in recent months, and for good reason. The prodigious London three-piece shared their second album of the year today, The Twits. Gwarn, give it a spin. You know you want to (if only just so we can say 'we told you so').
Willow – Alone
For a star as bright as Willow, it's somewhat remarkable to think we've only now (in November) received her first material of the year. Yet here we are. Album before Christmas, Willow?
The Last Dinner Party – On Your Side
There's a paradox around The Last Dinner Party. They've gone from playing small-ish shows in London's gig circuit, to announcing a grand Roundhouse show early next year; yet we've been chomping at the bit for a while for the announcement of their debut album. Well, that moment finally arrived this week, with the details of their debut record, Prelude To Ecstacy, which is set to arrive 2 February, 2024, and has been pronounced by the release of new single, 'On Your Side'.
Tom Walker – Freaking Out
Following the release of his chart topping debut album What A Time To Be Alive, Tom returns with new album I Am next year. To mark the news, he's shared the forthcoming album's second single: the stirring 'Freaking Out', which has been crafted by the dream team of producers in Fraser T. Smith (Adele, Stormzy) and Stuart Price (Madonna, The Killers).
---