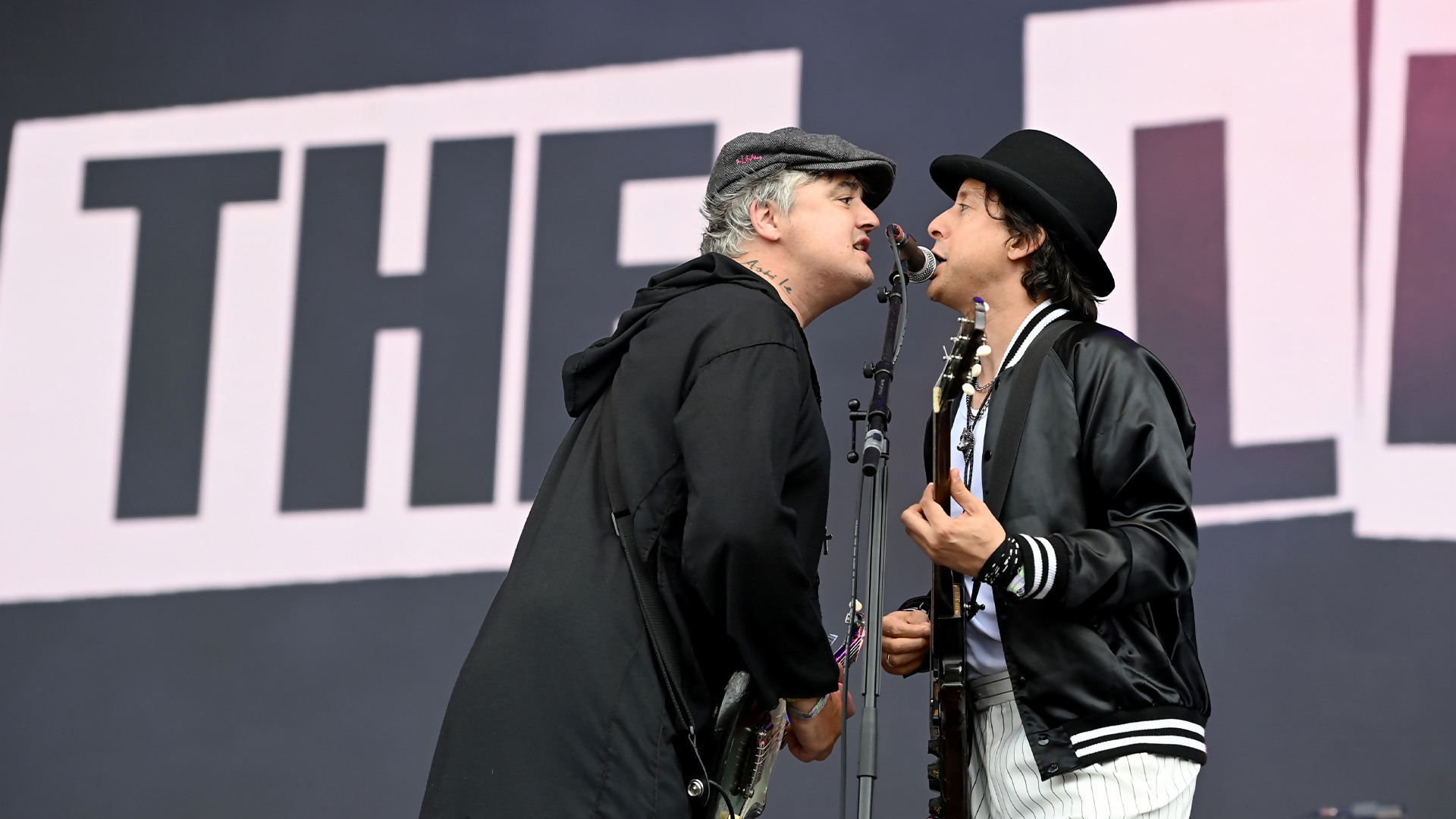 The Libertines are back with their first album in over eight years, All Quiet on the Eastern Esplanade.

---
Scheduled for release on 8th March 2024, the album writing process started when frontmen Pete Doherty and Carl Barât where in Jamaica last autumn. The project culminated this February at the Albion Rooms in Margate, England.
The album's title draws inspiration from both the Erich Maria Remarque novel and the address of the Albion Rooms.
---
READ MORE: ★★★★☆ The Libertines at Wembley Arena review | A nostalgic sense of occasion
---
Talking about the lead single, 'Run, Run, Run' (watch it below!), Carl Barât said, "It's about being trapped, and trying to escape your dismal life, a bit like the man in [Charles] Bukowski's Post Office. The worst thing for the Libertines would be to get stuck in a 'Run-run-run' rut, constantly trying to relive our past."
He elaborated, "Our first record was born out of panic, and disbelief that we were actually allowed to be in a studio; the second was born of total strife and misery; the third was born of complexity; this one feels like we were all actually in the same place, at the same speed, and we really connected."
Doherty agreed, saying, "I feel like we've completed a cycle of some kind as a band, and finally now we can add these songs to the set list, because we've got some bangers in there. Now we've opened the hotel and used the studio ourselves and it's all worked out—more Libertines records? I should hope so!"
Earlier this month, it was announced Pete Doherty will be the subject of a new documentary on his life, drug addiction, and the world of noughties celebrity. You can watch the trailer here.

Last year, the band commemorated the 20th anniversary of their seminal debut album, Up the Bracket, with a reissue.
---
Want to write about music? Pitch us your ideas.
Are you passionate about music and have a story or hot take to share? whynow wants to hear from you. Send your music-focused pitch to editors@whynow.co.uk. Let's make some noise together.
---