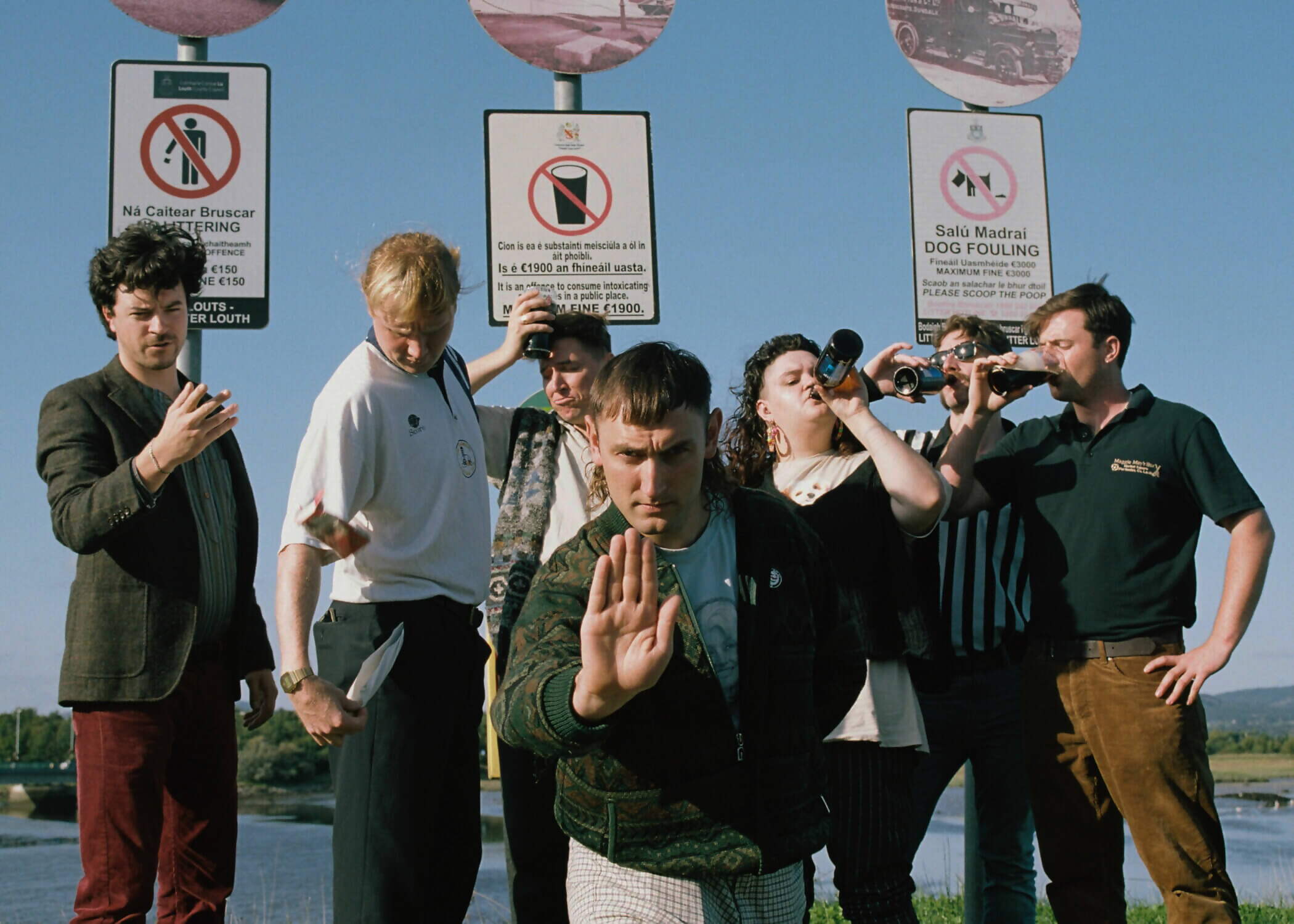 The Mary Wallopers have released 'The Idler,' a politically-charged new single from their forthcoming album, Irish Rock 'n' Roll. The track critiques societal greed and features a minimalist black-and-white music video, which you can watch below.
Accompanying the release is a stripped-back visual that draws on the band's recurrent themes of acceptance amid enduring societal injustices. Addressing landlords, clergy, taxmen, and xenophobes, Sean McKenna sings, "Well don't blame The Idler who sits on the corner sits on a corner a cup in their hand. But blame the idler who owns the apartments built by his cronies on next public land."
"The song was written in response to the scapegoating and vilification of ordinary people just doing what they need to do in order to keep struggling through life, rarely harming anyone," McKenna elaborated on the song's inspiration. "Meanwhile those in positions of power, the ones who often create or uphold such situations, are held in high esteem and regarded as pillars of the community. In essence it is a simple call to punch up, not down."
Set to release on 13th October, Irish Rock 'n' Roll will be the band's second album, containing three original compositions by The Mary Wallopers. You can pre-order it here.
Coinciding with the album announcement, the band is gearing up for a European tour, kicking off on 8th November at the Engine Rooms in Southampton and culminating at City Hall in Cork, Ireland. Additional stops include London's O2 Forum in Kentish Town on 10th November and performances in Sheffield, Manchester, Cardiff, and Liverpool.
---
Want to write about music? Pitch us your ideas.
Are you passionate about music and have a story or hot take to share? whynow wants to hear from you. Send your music-focused pitch to editors@whynow.co.uk. Let's make some noise together.
---