"I'm almost 25 but I feel like I'm seventeen," sings Bella Latham, better known as rising pop disruptor Baby Queen, on the dreamy, synth-laden 'Grow Up'. "I wish I could be more like you / Mature enough to see things through," she later reveals, before delivering the final kicker: "If I could grow up / I would grow the fuck up."
It's a painful depiction of your mid-twenties, years where you feel like you should have things worked out while you progress into adulthood, and is the sort of searing assessment of these experiences that Baby Queen has built a reputation for delivering. It's apt, then, that the record the tune comes from is titled Quarter Life Crisis.
These growing pains run throughout Latham's debut album, one that's been eagerly anticipated by her fandom (affectionately nicknamed the Baby Kingdom). After moving to London from her home in Durban, South Africa when she was 18, Latham started to write music under her Baby Queen moniker in 2017. In 2020, she dropped EP Medicine, an acerbic collection of earworm tunes that saw her candidly discuss mental health and experiences with antidepressants ('Medicine') and skewer internet culture ('Internet Religion').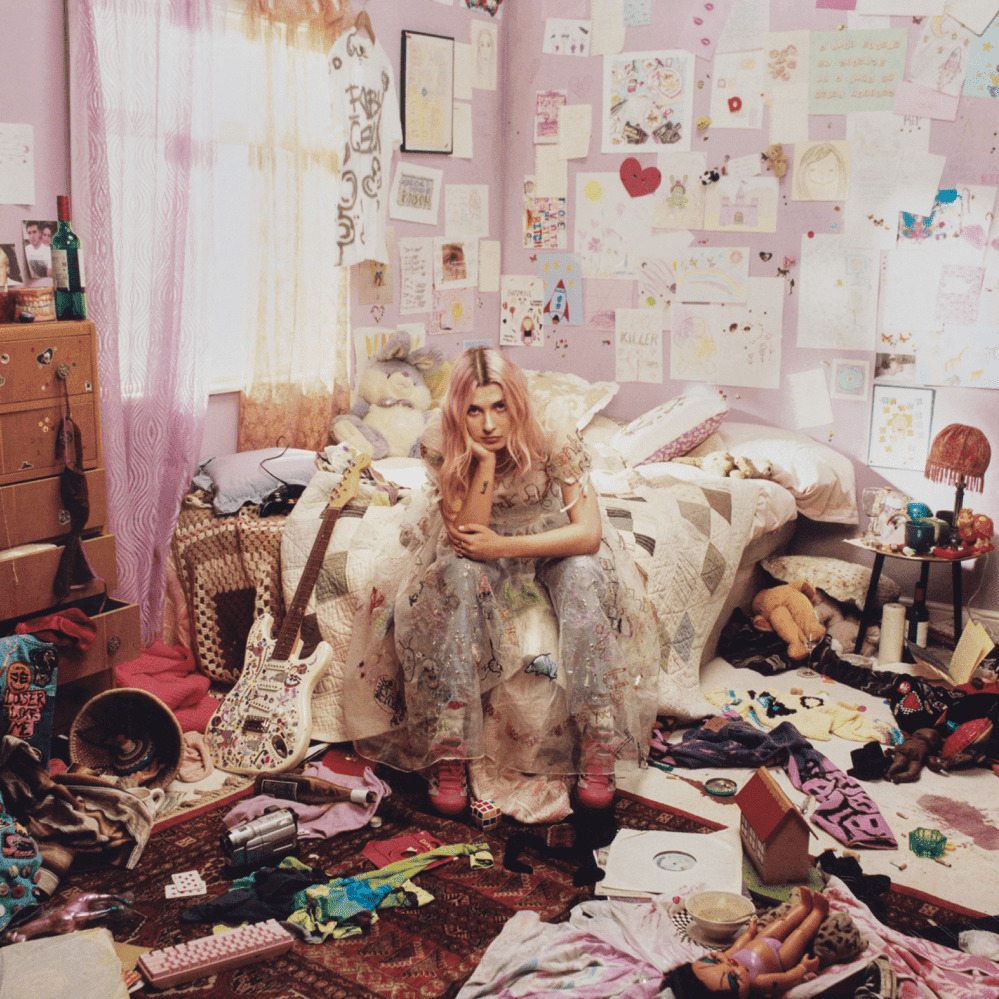 This was followed by the 2021 mixtape The Yearbook, which was inspired by American coming-of-age films (as she explained at the time: "It feels confusing, happy, free, lonely… all of these things you go through when you are growing up").
For Quarter Life Crisis, she dives into the conflicting experiences of transitioning out of adolescence. Loquacious stories are told in Latham's distinctive half-spoken vocals, her storytelling almost country music-like in its detail.
---
Read More: 1989 (Taylor's Version) review | Swift's classic gets better still
---
Take the album's opening track 'We Can Be Anything', which sees Lathum wrestle with needing a purpose in life ("I said, 'Well, don't be so naive / It's a simple fact that nothing matters and life will go on in my absence'"), before she ultimately concludes you don't have to be constrained within rigid social constructs ("We can be anything / That's awesome, don't you think?"). Meanwhile, on title track 'Quarter Life Crisis', she laments: "What if all my best years are behind me? / What if they ended when I was 19?"
It's typical of Latham's music that these complex feelings are often accompanied by elements of hope. On 'A letter to myself at 17', she reflects back on these years growing up, spinning the difficult ("You'll fall in love, one year on you'll get dumped in a park") alongside moments of optimism ("But that's okay, because when you're in pain, you make art").
And this optimism is bolstered by the record's sonic palette. Latham's grunge inflected alt-pop lives in a similar musical world to fellow pop disrupter Olivia Rodrigo (whom Latham supported on tour last year); but it often comes coupled with lush synths and soaring chorus melodies. 'I Can't Get My Shit Together' brings buoyant electronics into the mix, with lines like "I can't get my shit together / I take pills I don't get better" delivered over bubblegum flecked instrumentals, the jaunty music a juxtaposition with the lyrics. 
Contrasts like this only serve to emphasise the tangled emotions that run throughout Quarter Life Crisis. The album acts as a time capsule to the years where you're looking backwards with nostalgia while trying to push forward. Much like those years in your life, it can feel complicated and chaotic, but by unravelling these feelings it can reach a soaring catharsis.
---