Four artists in their own right, each one rising through the ranks as key ones to watch across indie, rock, pop and folk – the members of FIZZ didn't need to be in a band.
Made up of Orla Gartland, dodie, Martin Luke Brown and Greta Isaac, the friends are all busy with their own individual releases and artistic identities, navigating the strife of solo careers. But that's exactly why FIZZ has proven so vital, providing an escape for the artists, allowing them to take a break from the trappings of personal brands and expectations without needing to take a break from the music-making they love.
In fact, FIZZ feels like a holiday for them so it's no wonder their debut record The Secret To Life is so packed with fun and vibrancy.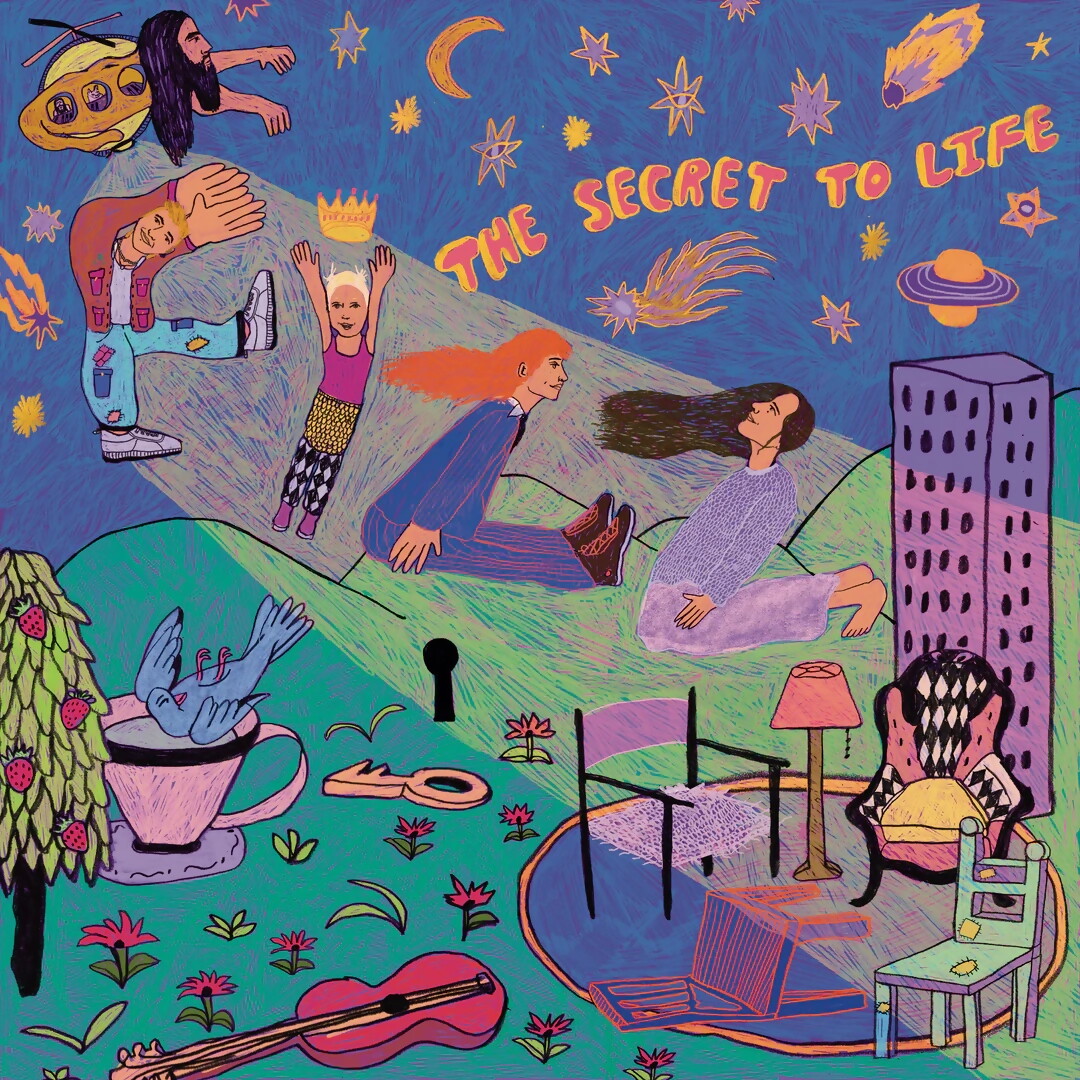 Opening up as a near- concept piece, with the band stepping into an imaginary land to look for the secret to life, the boisterous title track instantly shakes off anything you'd expect from the individual artists.
Anyone that's listened to a dodie song would never expect to hear her yelling lyrics as off-the-cuff as "I hang my shit in the closet" or rejecting her usually soft and sentimental brand to sing about getting high at the seaside. But that's the beauty of FIZZ. Instead of being stuck in what they might do, it's a joy to hear an artist like dodie with her talent for crafting beautiful melodies and harmonies, be hyped up and hooked into screaming silly songs with her friends, joining Martin Luke Brown in rejecting strict sentiment in favour of fun.
---
READ MORE: My Big Day review | Bombay Bicycle Club breach new frontiers
---
Orla's knack for indie hooks and guitar licks, meanwhile, ups the ante while Greta Isaac's keen ear for alt-pop brings an edge to even the most sickly-sweet moments.
A truly maximalist record, the band are dedicated to fun. Pure and simple. On 'Strawberry Jam', they derail from a ditty about a Sunday activity (the kind you can imagine the four friends spontaneously improvising while hanging out), into an all out orchestrated breakdown that could have been plucked straight from Queen's A Night At The Opera.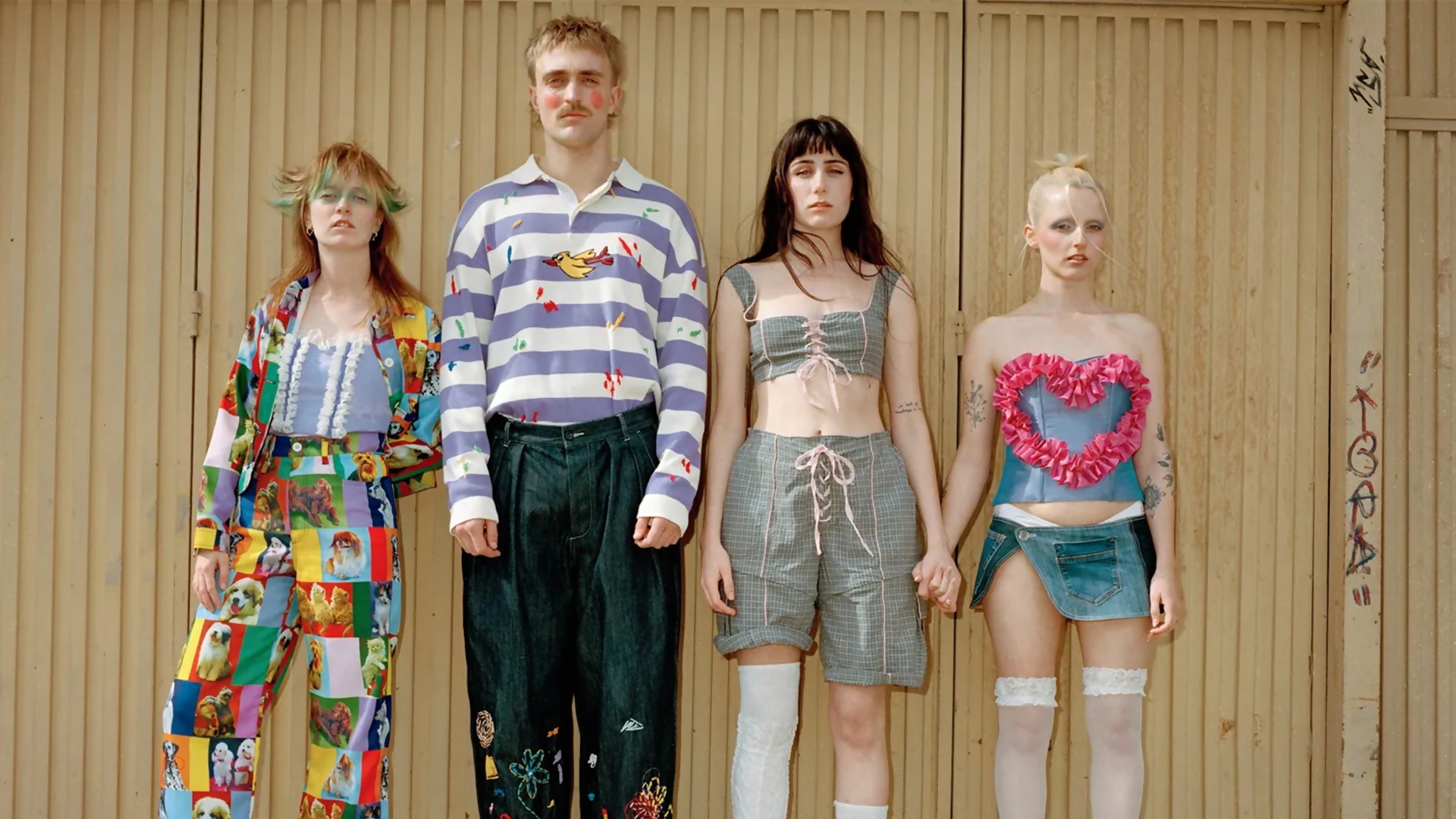 The Queen resemblance lingers throughout the record as one of the only examples that comes close to the levels of theatrics on The Secret To Life. Tracks like 'Rocket League', 'High In Brighton' and the closing 'Grand Finale' would almost feel more like musical theatre numbers if they weren't supported by slick, fresh indie-leaning instrumentals. Managing to push everything to the ultimate extremes without tipping over the edge into cringe, the place FIZZ land is one of unadulterated joy, optimism and boldness.
But what keeps it in that golden area is the moments of reprieve. While an overwhelmingly upbeat and colourful album, the band leave space for the strong lyric-led, sentimental tracks that all four artists are masters at. 'You, Me, Lonely' and 'Close One' provide room to breathe as two stunning ballads, each dealing with a tricky, in-the-middle moment between love and heartbreak. 'Lights Out' stands out as a stunning addition, stripped right back to nothing but the band's incredible choral harmonies and a simple piano. Sparse yet somehow rich, it gives you goosebumps from the magic of their soaring four-part harmonies.
Another major stand-out comes on 'As Good As It Gets'. Led by Greta Isaac and backed-up by the raging vocals of Orla and dodie, Martin Luke Brown rightfully takes a step back on this brutal takedown of misogyny and objectification. With a final scream of "Is this as good as it gets?", you can hear the artists dispelling some demons, finally getting to say something they might never have had the guts to do solo.
That's a common theme. In the encouraging atmosphere of the band, with their best friends next to them, all four artists become the boldest versions of themselves. On 'I just Died', dodie laughs her way through a track about embarrassing heartbreak, given the strength to make a joke out of a situation rather than sinking into writing a sad song.
Martin is allowed to write something as simple as 'Rocket League', a boyish dedication to his favourite video game. FIZZ seems to grant the members permission to have fun with their music; with the maximalist, theatrical sound seeming to be the result of that mutual excitement and encouragement.
Somehow using each member's skills and styles to their advantage while simultaneously abandoning all connection to their solo careers, what seems to be left is simply these four people and their musical talents and interests. 
Rejecting the 'supergroup' label, FIZZ refuses to be a band of solo artists but instead appears as one cohesive band with their tight friendship lending itself to a tight musical sound. While the artists take turns to lead, they then step back and seamlessly merge into the harmonies of the band. From song one to the end, there's never a moment that lingers too long in any one identity. The result is an album that's greater than the sum of its parts, bringing the best of each artist and levelling it up.
---