Nearly 20 years and six albums into being one of the UK's most popular indie–rock acts, you would not think Bombay Bicycle Club had too many surprises left up their sleeves. They showed signs of evolution on their last album, Everything Else Has Gone Wrong, which saw frontman Jack Steadman building from his own jazz-tinged solo effort, but with My Big Day, the foursome have found a whole new world.
Featuring guest appearances from legends Damon Albarn and Chaka Khan and female Indie stalwarts Nilufer Yanya, Holly Humberstone and Jay Som, My Big Day is a mirror to its guests as Bombay tackle trip-hop, pure pop and electronica.
It's interesting how the album positions the band as indie veterans when it only feels like ten minutes ago when they were twee upstarts winning a 'battle of the bands' competition to land a spot at the 2006 edition of V Festival (RIP). This greater standing is reflected in the confidence of the music and lyrics that remind us that 35 is a world away from 25.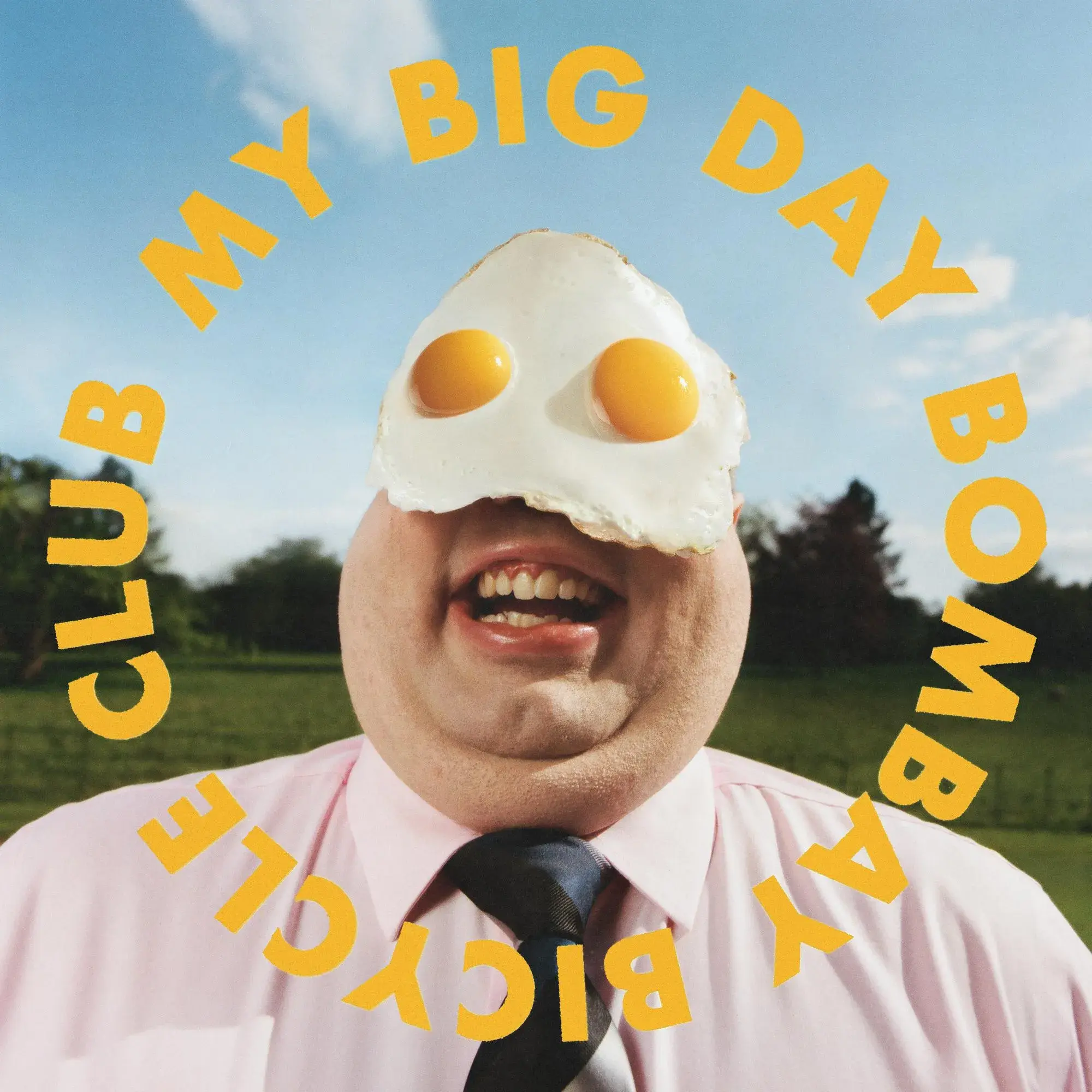 'Turn the World On' is the best testament to that maturity as the track ruminates on fatherhood and the dangers of missing your child grow through life on the road. "You always think you've blinked and missed it", Steadman sings over sonics that jangle as close to classic Bombay as the album gets. Guitars are otherwise the centre point only on 'Meditate' which features Yanya's intimate voice. The instrument is used mainly for texture rather than rhythm, allowing the band to be more creative in their melodies and composition.
---
READ MORE: ★★★★☆ Hackney Diamonds review | The Rolling Stones sound as vital as ever
---
Conversely, 'Heaven', which has recruited Damon Albarn, sees the band fitting into the electronic soundscape that fuels his work outside of Blur. The result is a trippy, lush, electronic groove built around transcendent synthesisers that sounds like a combination of Gorillaz and Blossoms.
View this post on Instagram
Khan turns up on 'Tekken 2' (entitled after and inspired by the popular fighting video game the group played in their youth), which sees the group gravitate to her funky stylings rather than bring her into the indie world and is probably the most refreshing thing the band have ever done. Khan can now add Bombay Bicycle Club to a list of collaborators that includes Stevie Wonder, Miles Davis and Ray Charles.
The most shocking moment on My Big Day is a two-minute instrumental blast of just about every genre you can think of. There's a badass bassline, wild synths and more than a hint of garage. The only thing missing is a rapper to spit over the beat.
Indie's jump into the vast unknown does seem inspired by Arctic Monkeys' evolution into a space-rock band that has shown the industry that you can't be and don't have to be indie kids forever. It's inspiring to see others follow their lead, play with different sounds and instruments and stretch themselves. My Big Day should be the first episode in an exciting new season for Bombay Bicycle Club.
---
Want to write about music? Pitch us your ideas.
Are you passionate about music and have a story or hot take to share? whynow wants to hear from you. Send your music-focused pitch to editors@whynow.co.uk. Let's make some noise together.
---