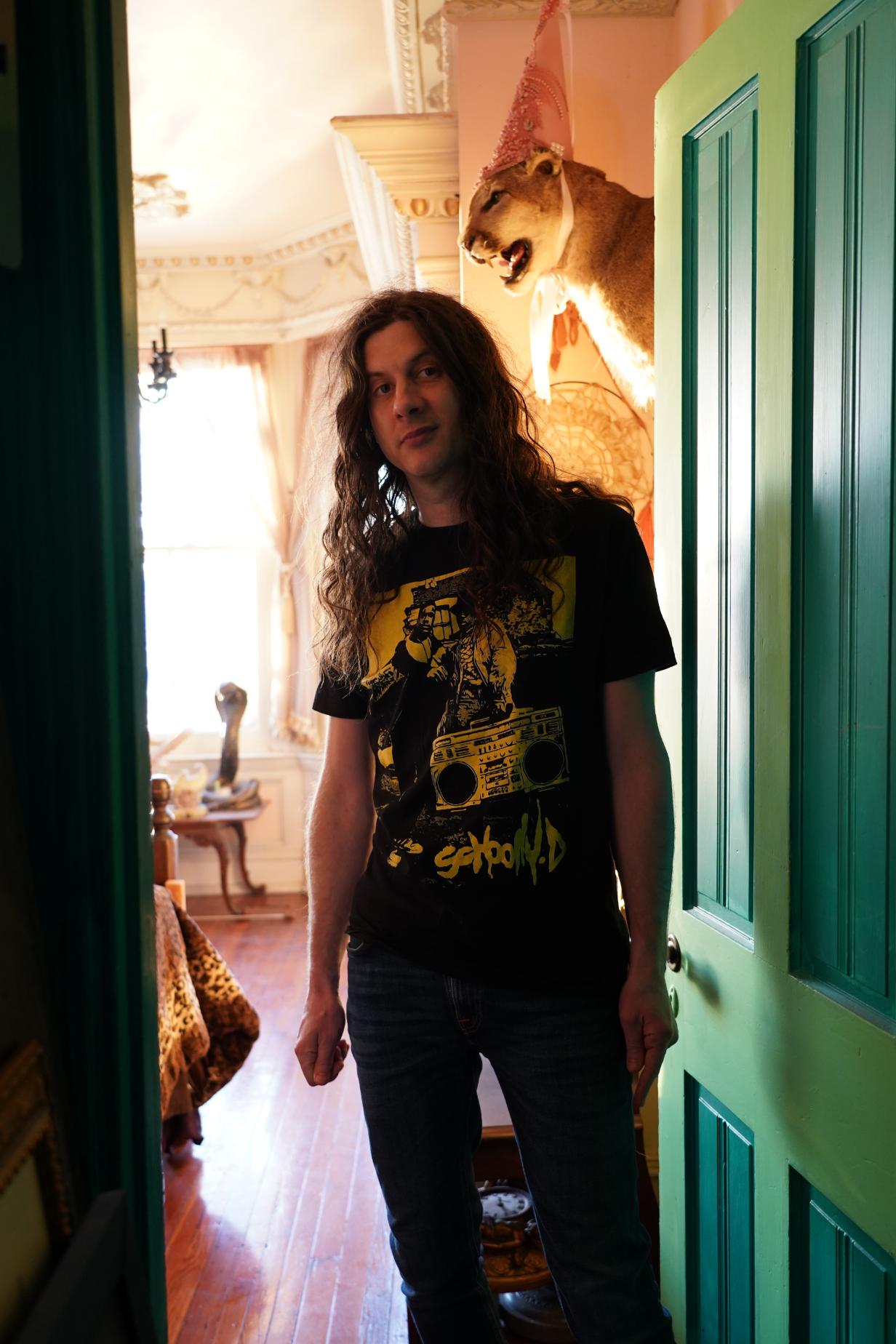 On Back to Moon Beach, Kurt Vile gets by with a little help from his friends. With his reflective EP out now, we speak to Kurt about the closeknit group of collaborators who inspire him, awkward meetings with musical heroes, and his unlikely love of Charli XCX.
---
"The older I get the less I question it, or think too much. Sometimes it's straight and sometimes it's more abstract, or poetic," says Kurt Vile about his approach to writing lyrics. Age may have emboldened his creative confidence, but there's forever been a kind of naïveté to the quirky, cosmic rocker's songs. There's an innocence which permeates his entire being, and it's obvious as we begin our conversation, chuffed that he's only three minutes late.
Vile writes in an uninhibited manner. His songs flow like a daydream he's documenting in real time, punctuated with "yeahs" and "woos" from time to time, as well as repeated phrases that he transforms into slogans. This lyrical style compliments his shy, stoner-ish persona, though there's more meaning to his words than he's perhaps given credit for.
"I do pen lyrics beforehand. These days I write in a journal a lot," Kurt skittishly confirms whilst intently looking away from the camera pointed at him, stroking away his trademark thick locks of hair from his eyes. "I like to keep exercising my brain, keep it flowing, then wait for a recording session for when I'm in the hot seat. I've got ideas all over the place."
It's from these scattered ideas he's patched together and polished up six original songs for Back to Moon Beach, an EP (or "KV comp" due to its near-hour run time), which also features a few cover versions at the tail end too. He insists, "It's not a hodge-podge", which is evident even after the first listen.
With the exception of the languid lead single 'Another Good Year For The Roses' (the music video of which features Big Daddy In The Sky, actor Michael Shannon's band), there's a ruminative quality to the songs on the EP. Escapist even. A spectre he's not quite ready to face.
Kurt has lost dear friends, musical heroes, and those who qualify as both in a fairly short space of time. Back to Moon Beach feels like an homage to them.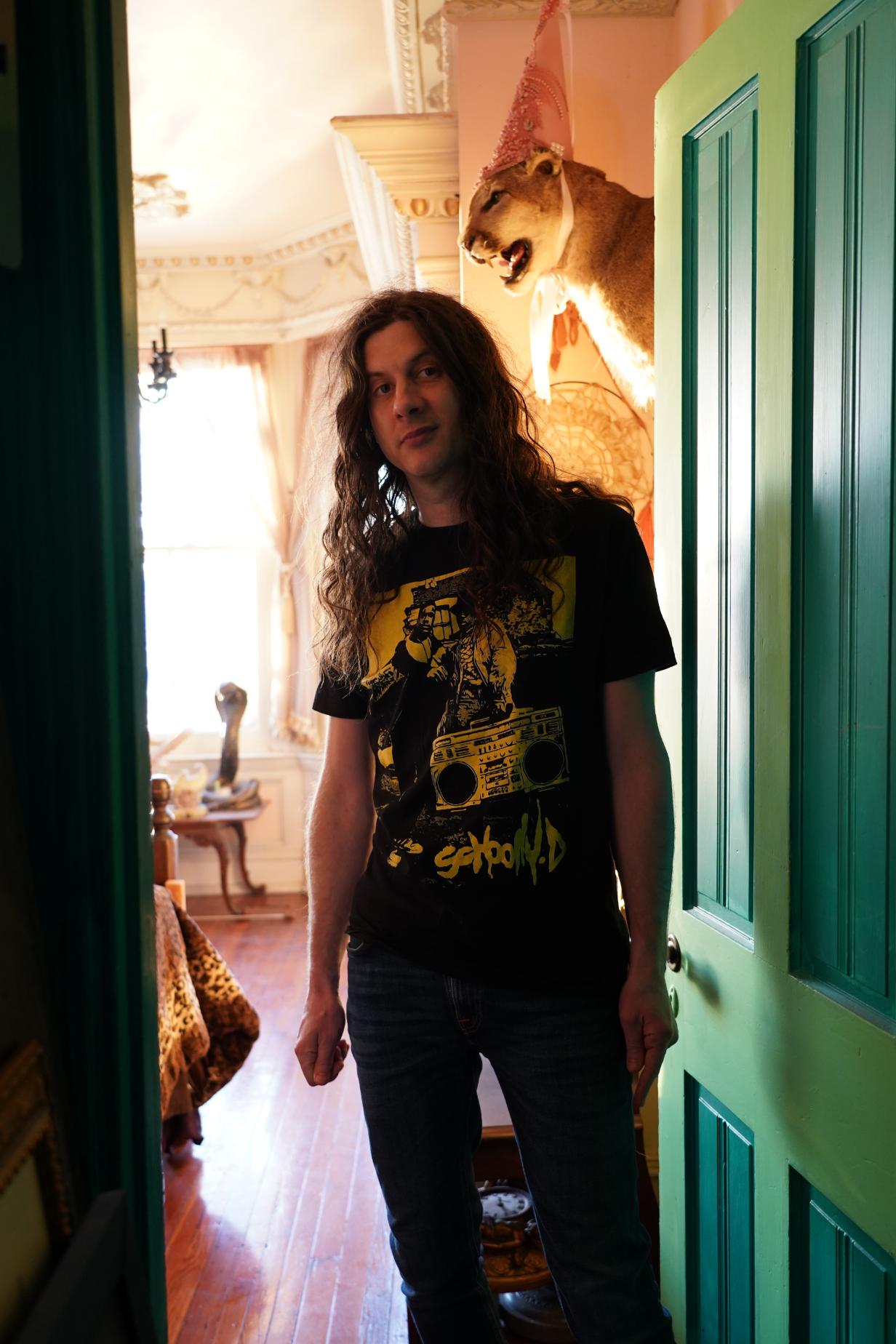 One of the songs from the EP dates back to 2017. Others are as recent as 2023, though the bulk of Back to Moon Beach came from an invigorating collab session at Panoramic Studios in Stinson Beach, California. For a few days in late 2019, art-rock wizard Cate Le Bon, multi-instrumentalist Chris Cohen, and long-time member of his band The Violators, Rob Laakso, all got together, with Warpaint drummer Stella Mogzawa also dropping by: "It's all about the hang. And that was a solid hang."
"Having her there was inspiring," Kurt gushed about Cate, who both performed alongside Kurt and co-produced three tracks, another of which made it onto his 2022 album Watch My Moves. "On 'Jesus On A Wire', she played the piano so beautifully, and we sang together. I took my bandmate Rob to recording, and that crew was inspiring me in that moment, living that 'California lifestyle'".
Playing like a scrapbook of diary entries, the tracklist plays through with little urgency. The title track meanders along with the same tempo throughout its nearly nine minutes; 'Blues Come For Some' is a gentle, unassuming piano ballad; 'Like A Wounded Bird Trying To Fly' is a tad zingier, propelled by snappy programmed drums and Kurt's characteristic, hammering style on the acoustic guitar.
Two tracks, 'Touched Something (Caught A Virus)' and 'Tom Petty's Gone (But Tell Him I Asked For Him)', Kurt was a little shy about: "In my mind, I was a little underprepared." But the easy-going environment and his assembled crew encouraged him to bring them to the sessions.
It's understandable why he left the eerily prescient 'Touched Something (Caught A Virus)' on the back burner until now: "I really loved that one, and that was completely finished. By the time I was putting out Watch My Moves, though, people were gonna think that was about Covid. It wasn't about Covid, but maybe I'm psychic?"
During the pandemic, beloved US folk singer John Prine tragically died of complications after catching Covid-19. He was an idol of Kurt's, so was likely a painful reminder when mulling over tracks to use from the sessions for Watch My Moves. "I'm really lucky I got to know John Prine before he passed. That was unbelievable, getting him to sing on my cover of 'How Lucky'. I feel fortunate that I've met all the people I've met."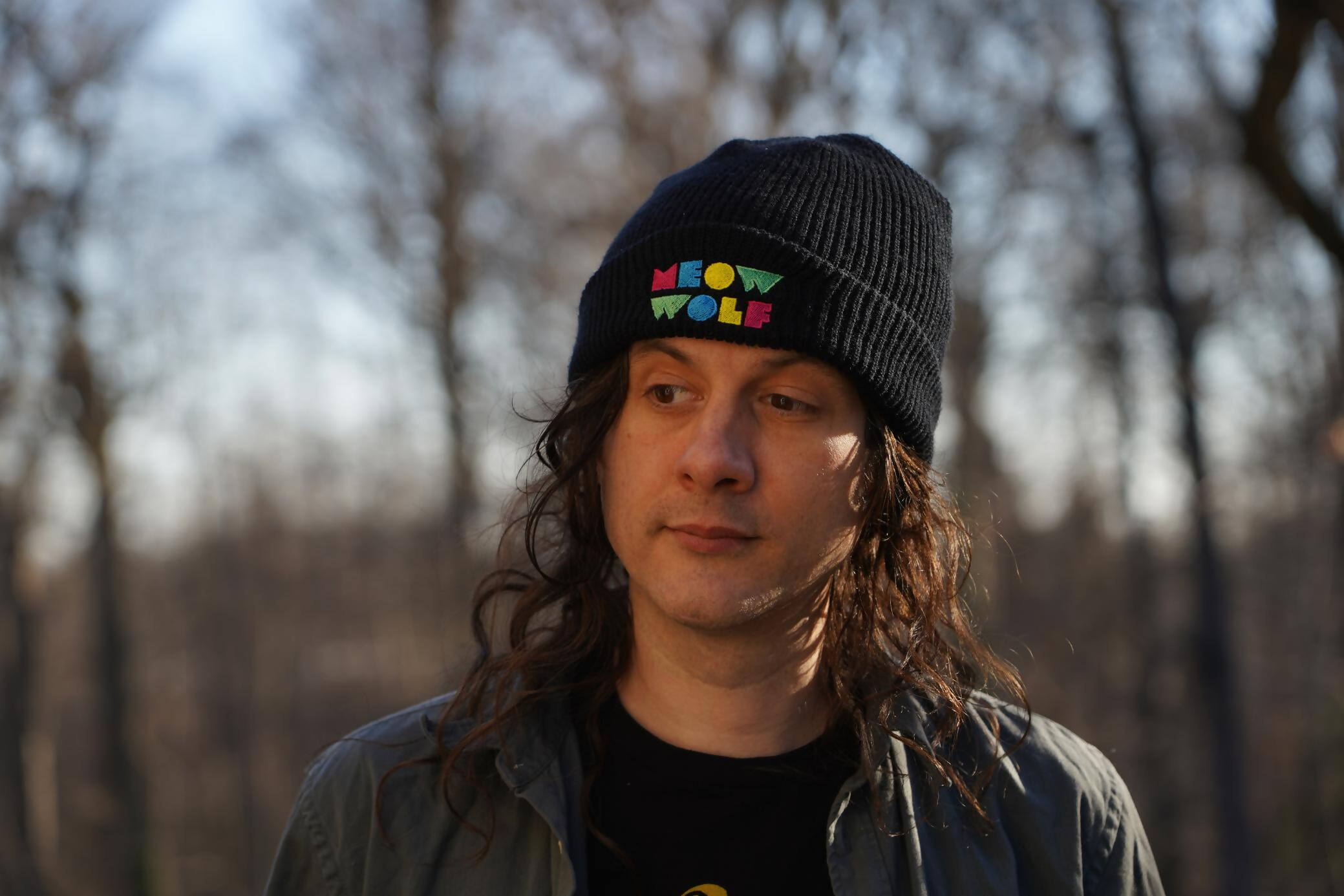 Collaboration has been a consistent part of Kurt's makeup as an artist, working with the likes of Cate Le Bon, Courtney Barnett, and Dinosaur Jr, as well as his idols like Prine in pinch-me moments of fortune.
He hasn't always been a solo artist, however. Fans of Vile and fellow Philly guitar-slingers The War On Drugs will know that he started out in the band very early on, a potential reunion that he said would be "totally cool, someday, for sure." He was eager to point out that Adam Granduciel was a member of The Violators far longer.
---
READ MORE: Courtney Barnett interview: 'Songs grow just as much as people do'
---
"He's like an old best friend of mine. He's like a brother. We just live on opposite coasts. It's been so long since I was in that band," Kurt shrugged, likely confused as to why he's yet to shake the association. "He was in The Violators longer! Even through to Smoke Ring [For My Halo]. That said, if we ever bumped into each other in a natural way, we'd just lock back in."
One teenage dream he couldn't enact was sharing a stage or studio with Tom Petty, which he laments on the porch-sitting, country-tinged 'Tom Petty's Gone (But Tell Him I Asked For Him)', which blossomed from a verse he wrote way back in 2017 on the day the rock icon died.
It took Kurt to rediscover Bob Dylan's 2012 song 'Tempest' to develop a theme for the song, wanting to similarly name-drop a few heroes of his own ("I was obsessed with Bob Dylan. I mean, I'm always obsessed with Bob Dylan").
Dylan is referenced, and so is another late friend: David Berman of the indie rock band Silver Jews. "To them that chose to leave, like DCB will / I wish he could've held on a little longer / If you see him in another dimension / Will you tell him we all really miss him," he admits regrettably in the song. "In the third verse, I sing 'For them who choose to leave like DCB' about David Berman from Silver Jews. He passed unexpectedly, you know. I went to his funeral, and that verse came to me."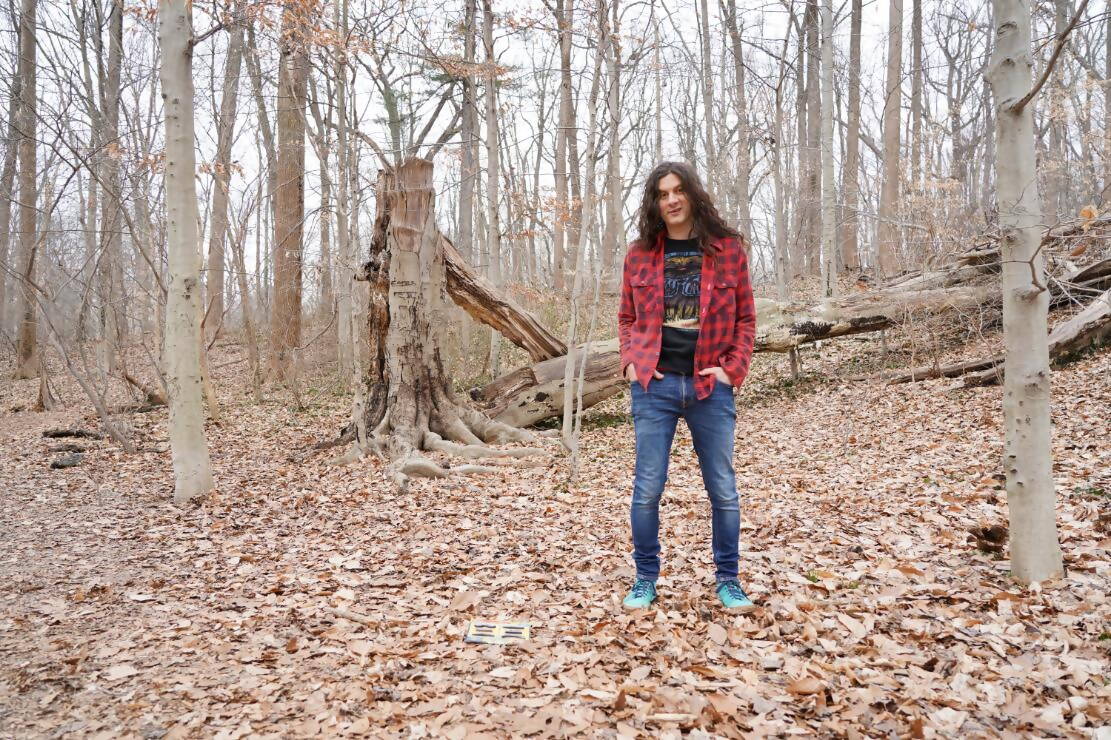 "I was wary of name-checking Bob Dylan. I wasn't ready in 2019, but by the time it got to May 2023, we added these cool guitars, then it really came into its own. Then I felt confident referring to these people, these legends, by name. Also, my own bandmate Rob Laakso has passed by that point, which was really surreal. He plays on the recording. All those things combined, and I grew into it."
---
READ MORE: ★★★★☆ Bob Dylan at the London Palladium review | 'It's hard not to be moved hearing a living legend'
---
Rob Laakso's passing was an unimaginable tragedy. A tragedy that shocked the indie rock music community, given he was only 44 years of age. It's obviously still a raw subject for Kurt to address.
Laakso was his longest collaborator and became a full-time member of The Violators for 2013's Wakin' On A Pretty Daze, a tenth anniversary he sadly didn't see.
"To be real and a little bittersweet, my band mate Rob Laakso joined The Violators full-time for that record, and I knew him since my late teens. He was in bands like The Wicked Farleys and the Swirlies. He was the guy that got me into synthesisers, and way too many pedals," he chuckled. "To have him in the band, you know, we really got deep."
There are personal heroes Kurt calls dear friends, like compadre Laakso, and there are musical heroes of Kurt's that are fairly obvious – Tom Petty, Bruce Springsteen, Neil Young, for instance, of which Kurt is cut from the same plaid cloth. Having met Young on several occasions, even supporting him once, Kurt recalls how he can't act normal around the Canadian folk legend: "I could tell the people around him were just watching me suspiciously, you know."
But there's a shared idol of his and his daughters, Delphine and Awilda, that seems so unlikely, given Vile's ragged, everyman approach to songwriting.
He absolutely adores the sleek output of popstar Charli XCX. Covering 'Constant Repeat' for a compilation to celebrate her winning the Visionary Award at 2023's Ivor Novellos, which he's bolted on to the vinyl release of Back to Moon Beach. At the first mention of Charli, he couldn't contain his excitement: "Woo! Me and my daughters love her so much."
"I have such respect for her. She's classy, she's gracious. I thought I'd involve my daughters [for the cover version] because they love her, and I didn't know how well I could pull it off on my own. So we did 'Constant Repeat', and Charli commented on our Instagram post saying thanks. She's so sweet."
Kurt isn't kidding himself about his chances for a future collaboration, however: "I can't say if Charli is a fan of me, but I respect her so much. I hear she doesn't even listen to music at home. She's 100% in her own world, and that's what's inspiring. And that all of her songs are bangers."
Back to Moon Beach is out now via Verve Records.
---
Keep up to date with the best in UK music by following us on Instagram: @whynowworld and on Twitter/X: @whynowworld
---