There's no denying 2023 has been the year of 'the boys'. Boygenius have dominated from the start as they announce their debut album The Record in January with a trio of songs, with Julien Baker, Phoebe Bridgers and Lucy Dacus taking turns to shine solo and come together.
That album, and its hits like 'Not Strong Enough', will no doubt dominate end of the year lists. Their huge world tour, including a massive show at London's Gunnersbury Park, has kept TikTok gripped with their onstage antics, emotional speeches and regular outings of new songs.
They've played at Taylor Swift's Eras Tour, done the full media circuit and let the world into their sweet dynamic as each member has commented on the band helping them find their musical voice again. And if all that wasn't enough, they're rounding out the year with more in the form of The Rest EP.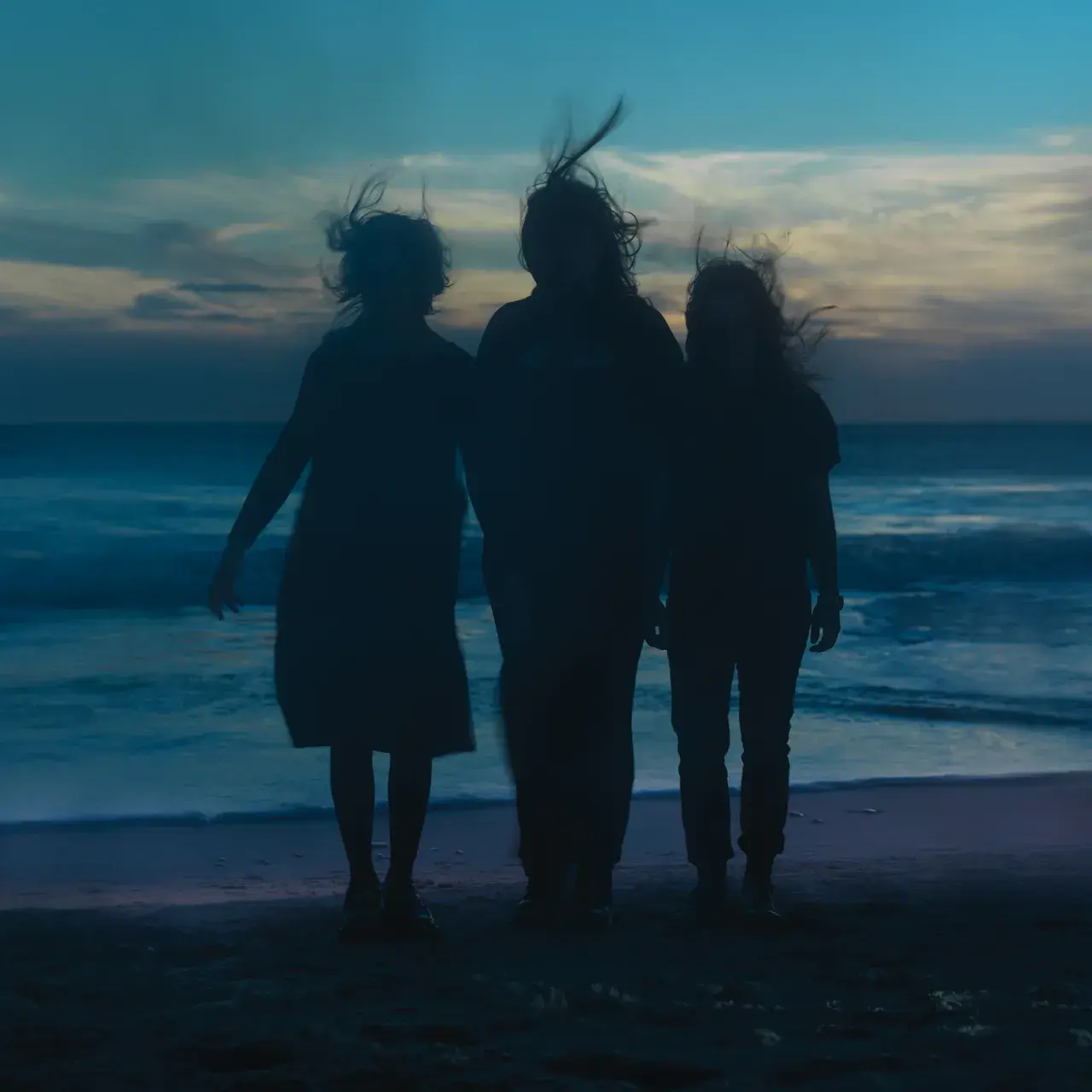 When the EP was announced, the decision to release it as a separate project rather than sharing a deluxe version of the album with the four additional tracks was an interesting choice. They've been tight-lipped about it; we have no idea if these songs were written recently or in the year's long lead up to making The Record.
For the original album, the track list slowly came together from the member's individual and abandoned demos, seeming to save some of their finest individual works for the moment the band would reform. 'We're In Love' shines as one of Lucy Dacus' finest lyrical performances; Phoebe Bridgers exorcises demons on 'A Letter To An Old Poet' that she might not have been brave enough to face solo; Julien Baker lets loose on 'Anti-Curse', a song that becomes so moving in the context of her devastating solo work.
---
READ MORE: Crazymad, For Me review | CMAT exhibits her immense songwriting on sophisticated sophomore
---
While moments of that same sharpness are still around on The Rest, the four tracks do have a faint feeling of being the leftovers. Leading with 'Black Hole', we begin with something very different sonically. Beginning sparser than anything on the album, as a mechanical repetitive beat is met by a simple piano, the track sounds like a rocket taking off, as pared-back traditional instruments meet futuristic synth details.
Singing "have a safe flight", Dacus' bridge takeover sends it all into orbit. "Sometimes I need to hear your voice" brings us back down, though, into the tight-knit world of the trio. Whilst no doubt beautiful, the track doesn't hit the heights reached on The Record and its moving acoustic opener 'Without You Without Them'.
Similarly to The Record, the boys manage to let every member shine. Dacus, Baker and Bridgers all have a spotlight moment here. 'Afraid Of Heights' is undeniably Dacus' moment, sounding like it would be completely at home on one of her solo records with her signature storytelling and world-building lyricism.
Across all four tracks, the instrumentation stays pretty mellow, never dipping into the rockier sounds of '$20' or 'Satanist'. And while for some that might be a let-down, fans of their wordier tracks will be satisfied, as The Rest prioritises the stories the band clearly still have to tell.
---
READ MORE: Paint My Bedroom Black review | Holly Humberstone delivers a fiercely confident debut
---
'Voyager' sits amongst the tracks like a crown jewel. Recently weaved into their live sets, lyrics from the track have been spiralling round online as Bridgers' own brand of emotional devastation strikes again. In a similar vein to 'Revolution 0' or the tracks that originally made her name on Stranger In The Alps, 'Voyager' considers the mess of a broken down relationship with laser precision.
Bridgers has a magical way of picking at the carcass of a feeling, getting right in the guts and fishing around for perfect moments to perfectly showcase a specific mood. Singing "you thought I'd never leave and I let you believe you were right", 'Voyager' makes this whole EP worth it. The track almost makes sense of the stand-alone project because a song this stunning shouldn't just be a bonus track.
Wrapping the project up, 'Power' is a stellar Baker moment, needing not much more than a grounding guitar line as her full lyricism takes centre stage. Leading us out with trumpets, like bugles playing out 'The Last Post' across a battlefield, there's a sense of putting something to bed.
While nowhere near as strong as the tracks that did make the cut on the original record, all four tracks are welcome additions to the discography. Whether they were left overs on the album's cutting room floor, or stories that have sat in their throats demanding to be told ever since, there are still some worthy leftovers that fans will enjoy.
---