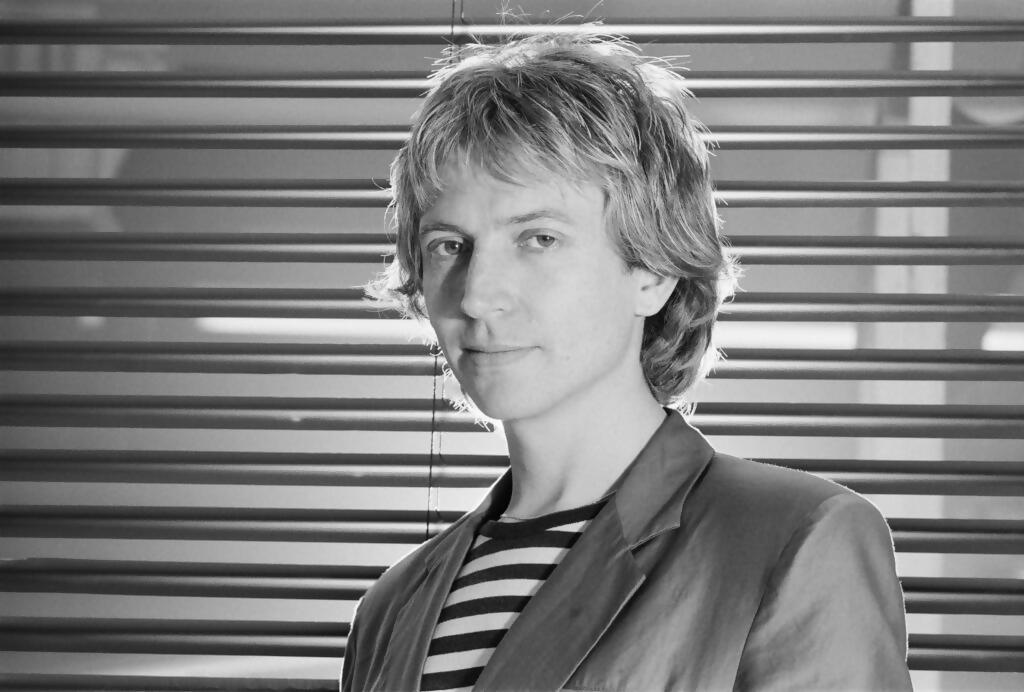 For decades, the name Andy Summers has been synonymous with the soulful guitar chords of The Police and the haunting vocals of frontman Sting. As one-third of the legendary trio, Summers cultivated a distinctive sound that helped define a generation. Yet beyond the iconic riffs and hits lies another realm of Andy's genius — his aptitude as an art photographer.
"Essentially, I started in 1979 in New York," Summers recalls. "Possibly because I had so much time on my hands travelling and sitting in hotel rooms, and I needed something to do. The band and I were surrounded by many photographers, and I got more and more interested in what they were doing. I bought a very nice camera and made a formal declaration to myself that this would be the path I'd pursue alongside my music. 
"Over the years, I've met some incredible photographers in New York like Dwayne Michaels and Ralph Gibson who encouraged me. I switched to a Leica camera, and I've never looked back. Photography has been a marvellous parallel for me, complementing my journey in music. The two go hand in hand, both artistically and aesthetically, and in terms of travelling the world."
Since the 1980s, Summers has journeyed across the globe with his camera, capturing moments rich in emotion and mystery. His latest offering, A Series of Glances, is a testament to this journey. Through its pages, readers are invited to examine vivid portraits of global cultures and those touching, intimate moments that speak volumes without words. In an exclusive and special edition of whynow's 'Six of the Best' series, Summers delves deeper into the stories behind six selected photographs, shedding light on the inspirations and emotions that birthed them.
"These young kids flying through the air are actually girls. They're nuns, not monks. That was outside of Rangoon, Myanmar, formerly known as Burma, in a temple right in the middle of the country. This was all before things started going downhill there in 2017, so I'm happy I got there when I did. We walked out, and we came across this school for 12-year-old nuns who were very happy to see us. They were in school during a break and got all excited when we wandered in, so cheerful and friendly, not all uptight like, 'Oh we're religious. Don't come in.' It was like stepping into another world and another time, but it was only five years ago."
"I'm always looking for those places where time seems to have stopped. I've spent my life surrounded by books of photographs that are often shot 50, 60, or 80 years ago, and they're all great. Maybe there's a little bit of trying to emulate that, trying to emulate that world."

"That was on a tourist trip I did once to Africa. I was in Tanzania on a ten-day drive with one of my kids, visiting various villages all across the country, the sunken valleys, all the lions and elephants, and one of the first shots I got was of this boy."
"He's one of the Maasai. The markings on his face are the puberty rituals they go through when they enter manhood. You couldn't really talk to them. A lot of the time they'd laugh at you, run away, and challenge you. They weren't living in the white man's world."
---
READ MORE: Mick Rock | The man who shot the 70's
---
"In the Maasai village, they're used to seeing people with cameras. It's pretty well supervised. You pay somebody to take you there, and the villagers probably get paid too – not like a hundred years ago!"
"I don't want to talk about this too much because it'll destroy the picture's mystery. This one has all the surrealism and the unknown in it. I think it's a very special moment."
"A girl is sitting with no clothes on and looking at a famous – we never called them rockstars back in those days – a famous musical icon, you know? You wonder, What's she thinking? Why isn't she wearing any clothes? What's she doing with a picture of Elvis?"
"This fella was just standing there, in Bolivia, and didn't seem to be doing anything. He was gazing off into the distance with his legs apart. It was a strange moment."
---
READ MORE: Nineties Spirit by Paul Bergen, the man who captured music's rollercoaster decade
---
"He's staring off at the mountain, and the mystery makes for a powerful picture. It's enigmatic. What the hell's going on here? That always makes for a strong picture. But also, you're in another culture, which sometimes means you don't have to understand everything."
"That's in Peru, in San Sebastian. It was an All Saints festival about eight or nine years ago, and I was travelling around South America with a friend. It was pure luck that we just happened to be there this day. It was fantastic."
"San Sebastian is a working-class suburb of Cusco, and during the big day, everyone's out on these streets having a great time, drinking, carousing, dancing."
"This was only a few months ago in Wahaca, Mexico. I went down there to see the ruins in Monte Alban, not far from where I live in Los Angeles. The day I shot that picture of that kid, a giant procession was going up the street."
---
Andy Summers: A Series of Glances, is published by teNeues.
---