PinkPantheress has become a name that's difficult to avoid, as her career has gone from strength to strength following the success of her captivating singles released over the last two years. Her seemingly instant appeal with fans has made her a main contender in British pop music, and secured her position as an artist to watch.
Her debut studio album, Heaven Knows, makes it known from the opening track that the record contains some of the Bath-born artist's best work yet. Offering an exploration into her rise to fame, encompassed by her signature soft, high-pitched voice and delicate instrumentals, Heaven Knows is a modest triumph of a debut album.
The 22-year-old has soared up the ladder of musical success over the past two years, particularly for her collaborations with artists such as Central Cee and Ice Spice, and her work's popularity on social media platforms such as TikTok. However, it is refreshing to hear nine of the album's 13 tracks being solo work.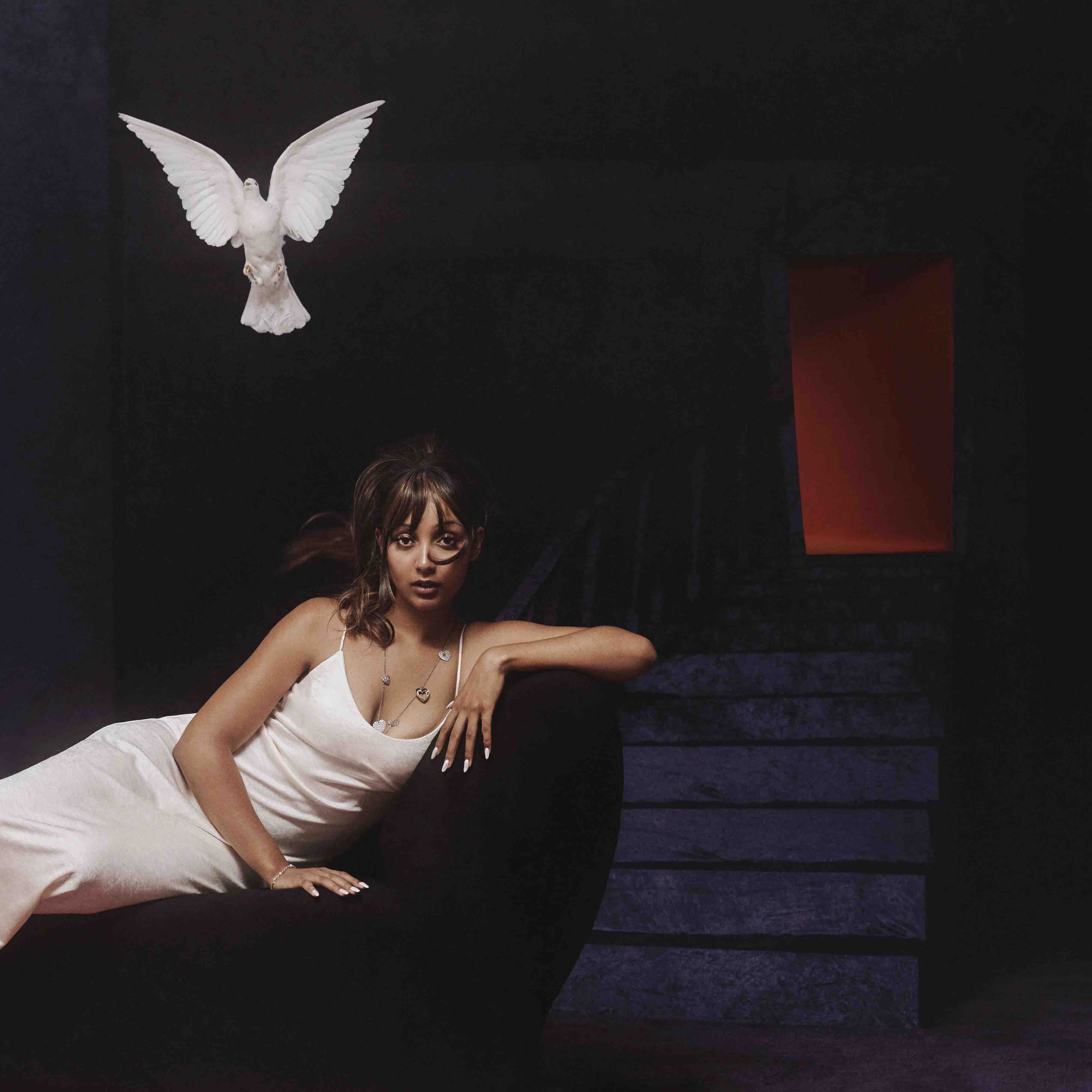 The collaborations on Heaven Knows – 'Nice to meet you' and 'Boy's a liar Pt. 2' – which include some catchy hits with the aforementioned artists are strong, and her chosen collaborators add a tasteful quality, and make for interesting features on the record. Her recognisable voice is complimented well by Kelela in 'Bury Me', and are elevated by Rema's rap verse in the album's opener, 'Another life'.
One of the most compelling tracks on the record has to be 'True romance', whose nod to the iconic noughties hit, '5 Colours In Her Hair' by McFly, is a surprising but welcome feature in the song. Hitting you with a wave of nostalgia, a first listen might find you questioning, "Is that, that song?"
---
Read More: Quarter Life Crisis review | Twentysomething reflections from Baby Queen
---
Heaven Knows thoroughly encapsulates PinkPantheress' iconic hyperpop style, while also featuring chart-worthy drum n' bass beats which will likely make this one of the most successful albums of the year. 
The gentleness of her sound makes Heaven Knows ideal background listening, not dissimilar from her previous releases, however the complexities and nuances in the music production make it a record that will offer something new on every listen.
The layered instruments and electronic sounds which inhabit each track on the album demonstrate PinkPantheress' unwavering commitment to creativity in her work. The lyrics do appear second-best to the music, but only because of the sheer quality of her mature creative and musical skill.
This unique, inspired experimentation with sound clearly comes naturally to PinkPantheress, as she pushes the genre boundaries of pop, dance, garage and alternative with every new piece she puts out. Each track, subtly differing from the last, offers an addictive sound, produced with sophisticated hip-hop beats, the artist's ethereal soft voice, and the catchy lyrical patterns which have propelled her to fame. 
Heaven Knows has certainly established a clear and distinct style for the artist, and the response thus far to PinkPantheress' output suggests this may only be the beginning.
---