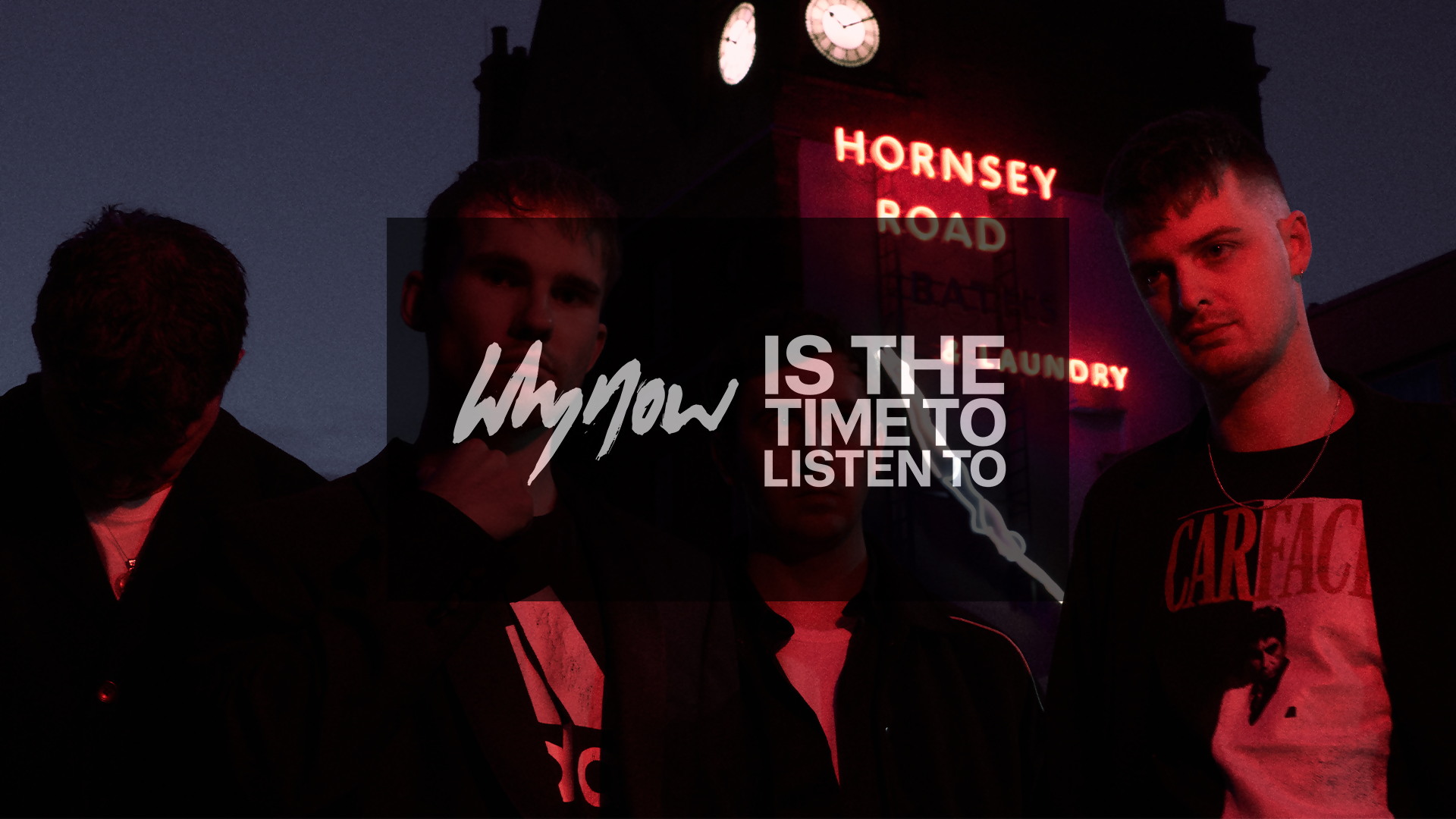 Former Creation Records supremo Alan McGee must be accustomed to bands dropping unsolicited messages into his inbox. When The Clockworks shot over an Instagram DM in 2019, it was likely business as usual. What might have been more unusual was the puckish bravado of the note. "McGee: We're the punk rock version of the Streets. I think you'll like us," declared guitarist Seàn Connelly. Interest piqued, McGee listened to their track 'Bills and Pills'. He was blown away.
He hotfooted to their practice room and emerged proclaiming it the "best rehearsal" he'd seen since Oasis "around the time of 'Roll With It'". Fast forward to 2023 and the band have clocked up support stints with Pixies in the US, The Reytons and Inhaler in the UK and played a bill topped by Kings of Leon. Now comes their debut album, Exit Strategy, recorded in Abbey Road and helmed by ex-Suede guitar maestro, solo artist and producer, Bernard Butler.
The result is not only a thrilling collection stuffed with chiming melodies and deft lyrical couplets, but one threaded by an overarching narrative that started out as a movie script. As part of our emerging artist series, The Clockworks' frontman and wordsmith James McGregor and Bernard Butler told us why the world should take notice of this indie quartet's "beautiful racket".
---
What do you think sets The Clockworks apart?
Butler: Personality is everything in music. We already have all the great rock n' roll records, so you have to work a bit harder to impress within that format. DNA and life story is what sets voices, stories, characters apart, and The Clockworks are a gang: it's immediate even before you hear them.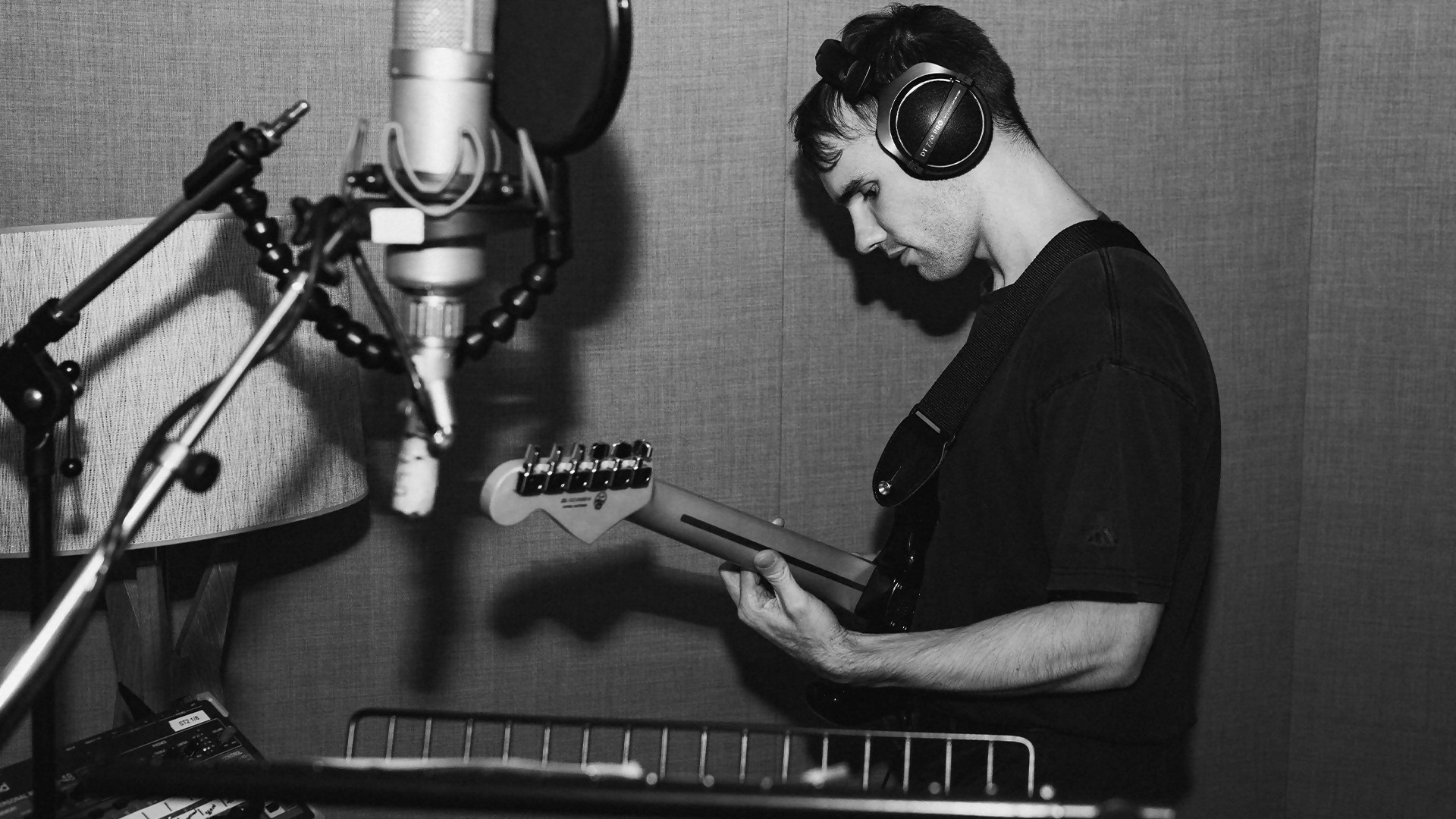 That identity, fire, emotion, and their stories are all over the record. It's a beautiful racket. It was quite brave of them to talk to me about the journey of the record being a concept, a movie script, before we'd even played a note. 
James, can you explain the idea behind the movie script and Exit Strategy? 
McGregor: To me, various artistic mediums – whether it be novels, fine art, visual art, TV, film, music – they're all trying to get to the same thing. They simply use different ways of getting there.
---
READ MORE: Jelani Blackman: 'It was hard for me to connect with a certain side of myself – but I moved past that'
---
Before we knew what the album would be centred around, one thing we did know was that we didn't want it to consist of ten disparate singles. While we might exist in a "singles" musical culture and a time when the concept of a cohesive album isn't necessarily the "in" thing, we wanted to make something "more than". We didn't want a collection of singles.
We took our cues from other mediums, like films or novels, and wrote a film called Exit Strategy, from which this would be the musical interpretation of that idea.
What is the narrative?
I don't want to give any spoilers. I'll simply say that it is the story of someone moving from Galway to London and, for the physical vinyl, Side A is called 'Galway' and Side B is called 'London'.
I get the impression that you have a keen interest in literature. Is this true?
I love reading. I was really into words from a young age. I used to read and write all the time. When I was about nine or ten, a friend of mine played me Eminem's 'Without Me'. Hearing that was probably the first time I'd heard someone playing around with words – as poetry was probably a little too advanced for me then. From there, I got into rap.
What music was playing in the house when you were growing up?
My dad was big into funk. My mum and dad would always play Radiohead, The Cure, The Smiths, and Bowie. My first musical memory was probably [David Bowie's] 'Starman'. Although this type of music wasn't one that I'd actively have sought out at the time, I sort-of passively ingested it.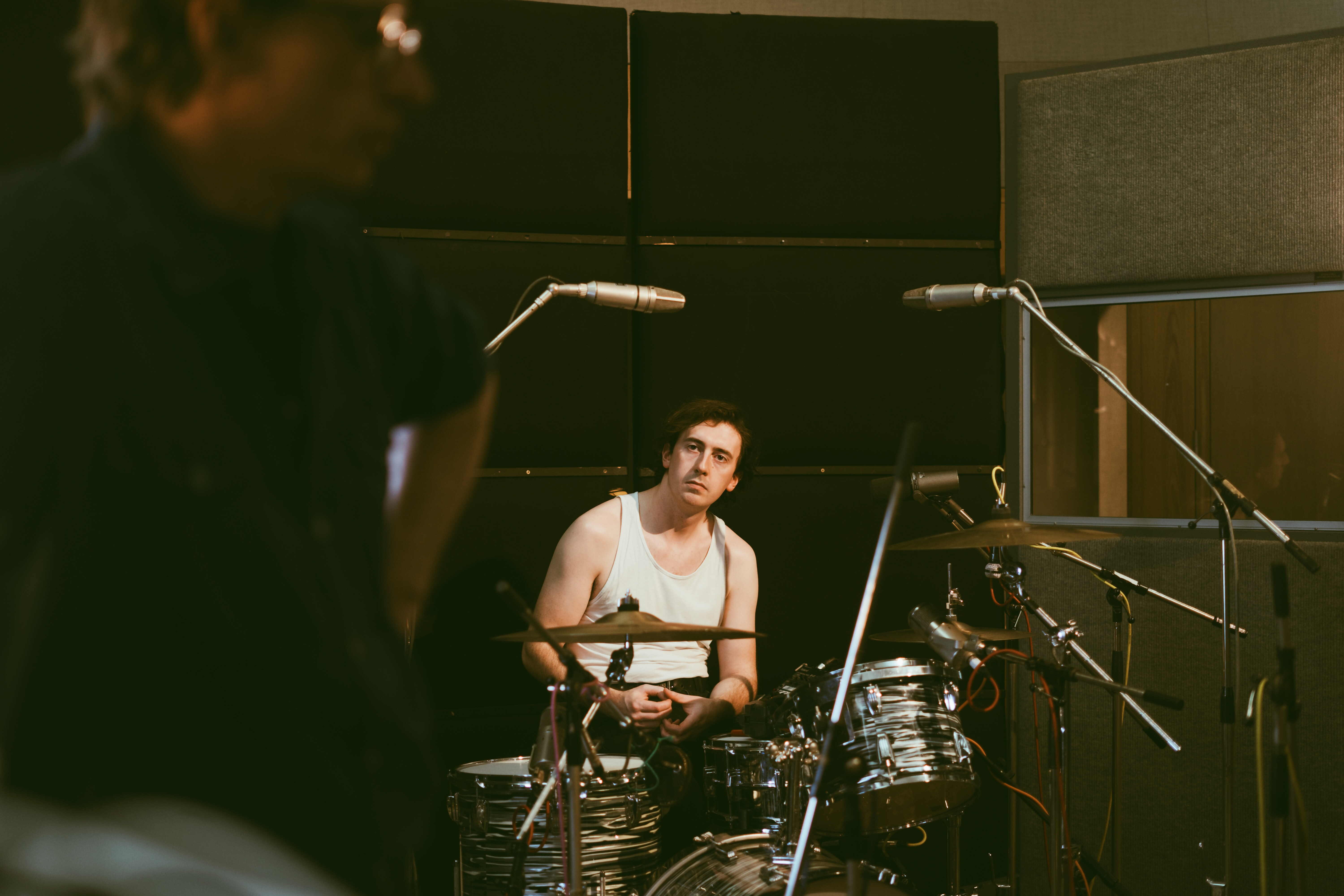 You started out life in London, but the band formed in Ireland. Can you tell us about that coming together?
When I was 11, my family moved from London to Ireland. Once there, my music taste changed because metal was all the rage in Ireland at the time. I met Seàn, who was a metal drummer in another band back then. And he was a really brilliant metal drummer too. Seàn and I started playing music together at school, and then Damian [Greaney – drums] and Tom [Freeman – bass] joined and it progressed from there.
The Clockworks are a long way from either metal or rap.
Ha! Well, although I say I got into metal, I was always at the melodic end of it really. Seàn and I always joke about this. For example, if it was Metallica, I would always play 'Nothing Else Matters'. Nirvana always made a bit more sense to me than, say, Megadeth. When we started, we were actually influenced a lot by Damien Rice.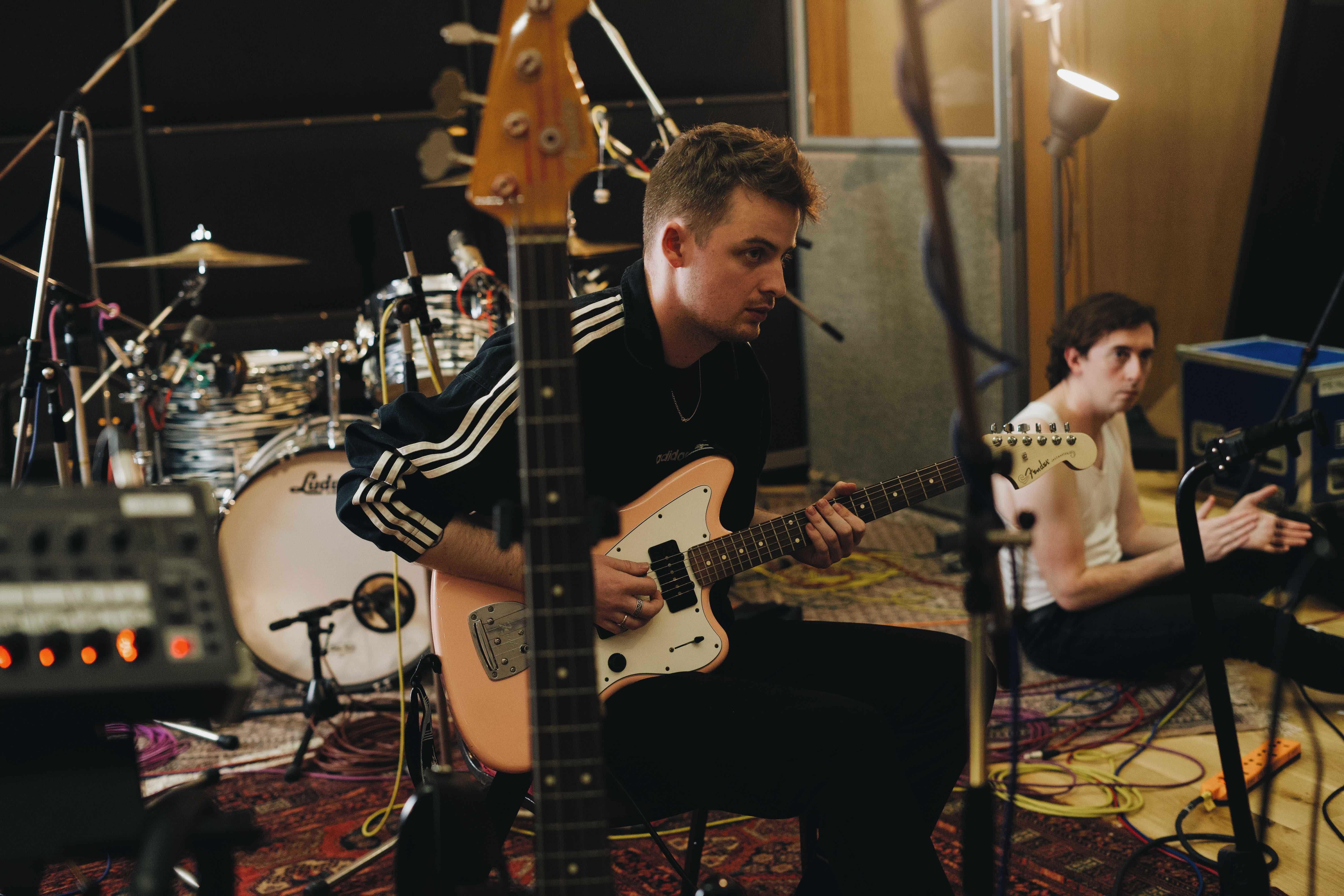 It's hard to hear any residual Damien Rice influence in your band these days either… What changed?
My mum bought me this two-disc Jools Holland Best of the Year CD and the first track on the first side was Arctic Monkeys' 'Brianstorm'. But I didn't play it for ages. I just skipped it and went straight to the tracks I already knew. And then, one day, I put on the CD, that song came on and this time I didn't skip it.
I heard 'Brianstorm', and nothing was the same afterwards. The line, "Because we can't take our eyes off the T-shirt and ties combination" changed everything for me. That song was my epiphany.
---
READ MORE: The Big Moon: 'You want music that allows you to feel seen and not alone'
---
What was it like hearing Alan McGee compare hearing The Clockworks to prime-era Oasis?
Surreal. It was a while ago now, but it was crazy. We had just moved to London. We were bright-eyed and bushy tailed and a week later we're in the rehearsal rooms in Mill Hill in front of Alan McGee. I accidentally broke the mic stand that I was holding while we played.
It must have been a particularly intense session…
It was. We were all thinking: "this is it". Afterwards, I was all red-faced and Alan said, "You broke the fucking mic stand! You boys look like you're playing for your lives," and I said, "We are".
What did you learn from working with Bernard Butler?
I learned a lot about trusting my intuition because he's so relentlessly intuitive. He's also a million miles an hour with his creativity. It's amazing to watch. He spoke a lot about the emotion at the heart of songs. If we got bogged down in detail, he would provide perspective and draw us back and connect us with the emotion underpinning the song. He opened us up to a lot of ways of thinking and ways of playing that we wouldn't have thought of.
What were his working practices like?
There would be whole songs that we'd written with many parts, overdubs already in mind, the lot. And he'd say, "I'm going to challenge all of that. Just give me a vocal and the chord sequence."
Quite a few of our songs were stripped down. But there were other times when we had to insist and play it as we wrote it because we believed in it. It was a great experience.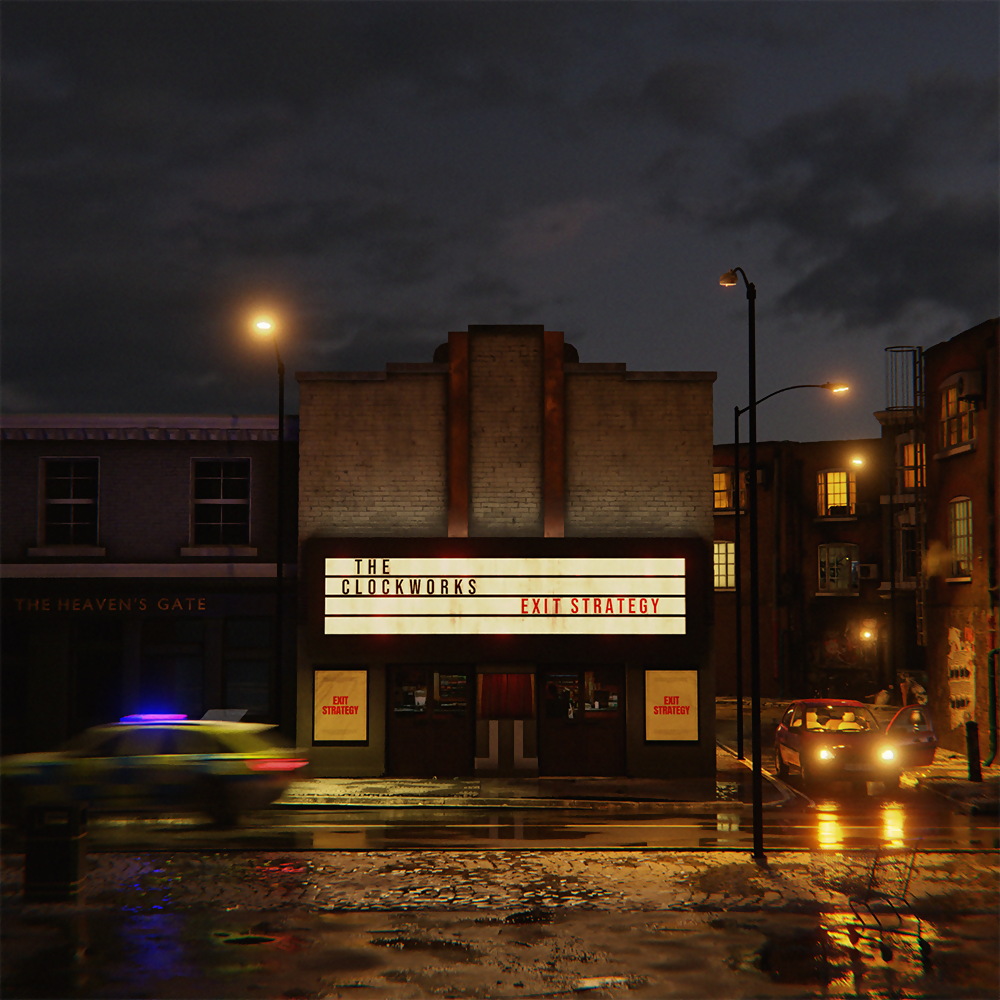 Which track from Exit Strategy are you most excited for people to listen to and why?
Butler: I'm pretty certain that I'm the worst person to find 'The Hit' or guess other people's taste, but the one I would go to would be 'Lost In The Moment'. While they can be very erudite and articulate, young people are also all over the place with their head in the clouds. It should be okay to admit that, and this one represents those emotions to me.
'Lost in the Moment' was probably the one where I felt most part of their sound rather than just trying to project their sound – I always have to play both roles, so when it comes together that's the one you remember. It sounds like a dream rather than a band playing in a room and I always like that quality.
---