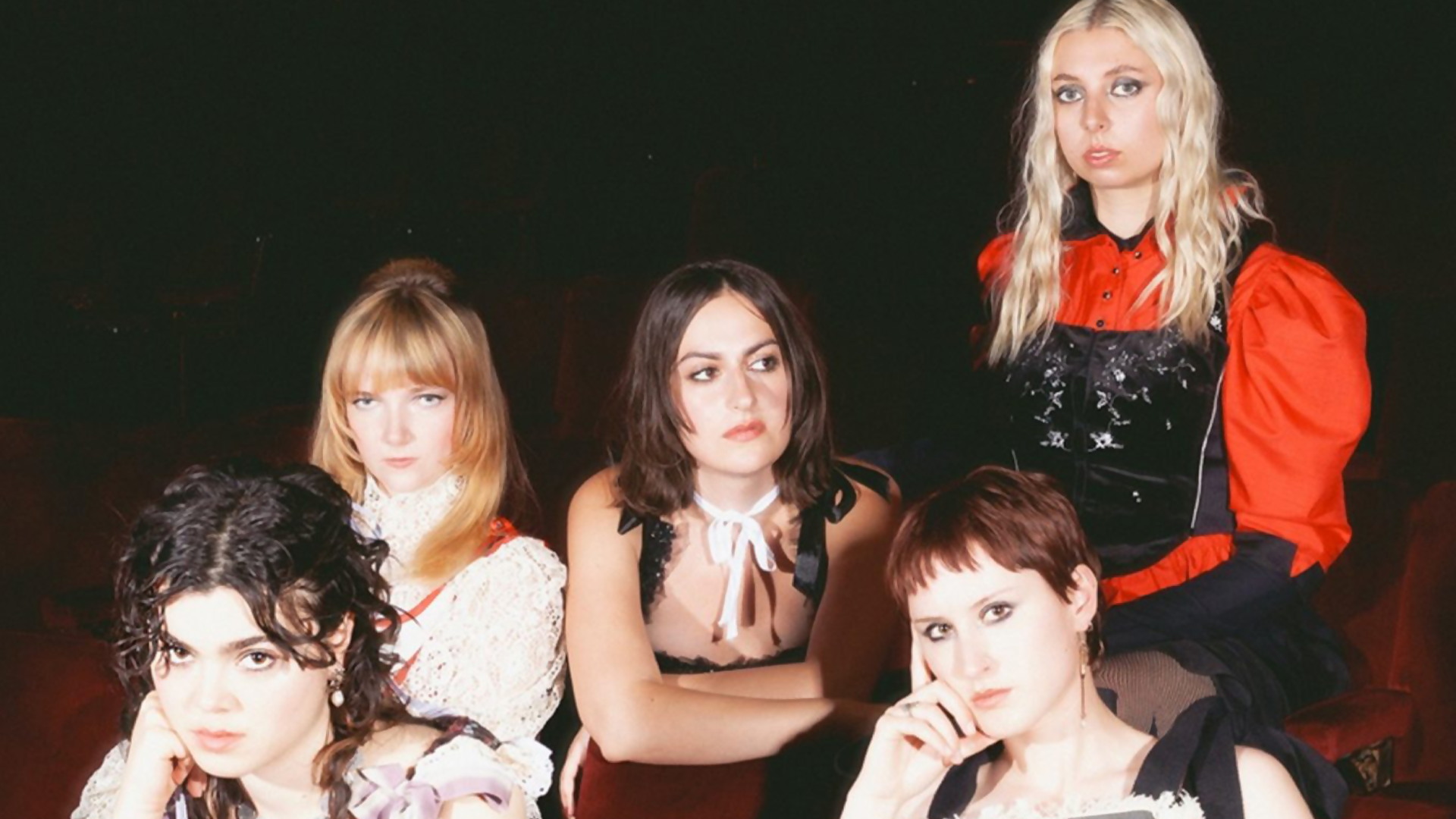 There's been much ado about something with regards to The Last Dinner Party in recent months.
Not only have they been dropping some terrific singles of late, but it's hard not to be drawn to the buzz around their live shows, which has seen them quickly rise the ranks of London's gig scene to a special Roundhouse show set for next year.
And now we have the announcement of their debut album, Prelude To Ecstacy, which is set to arrive 2 February, 2024.
The new record has been announced by new single 'On Your Side', which whilst bearing many of the qualities we've come to expect from the band, has a haunting air in the mold of Low or Spiritualized. Have a listen above.
Describing the tune collectively, The Last Dinner Party have deemed it "a love song with its hands tied."
---
Read More: PJ Harvey, Romy, Kali Uchis among first names announced for Roskilde 2024
---
They added: "It's about being so devoted to someone that no matter what they do, no matter how much it hurts, how much you know you should leave, you can't escape." 
The forthcoming album was produced by James Ford (whose prior credits include none other than Arctic Monkeys, Florence + the Machine and Foals).
Speaking further of the track, the band have given us insight into this fruitful creative pairing, adding of the track: "The outro came from a wonderful improvised moment in the studio; James Ford had this synthesiser that warped and delayed and played with the fabric of whatever you put into it. 
"So Aurora [Nishevci, keys/vocals] and Abigail [Morris, vocals] sat in the studio after lunch and improvised some piano and vocal lines, letting the sounds build on top of each other until that final gasp.
"It turned into this wrenching shimmering section that sounds like the end of a poisonous relationship; dissolving, fragmenting, painful but also ultimately freeing."
The Last Dinner Party are currently enjoying their first-ever North American tour, following a recent run of UK dates, and recently made their debut appearance on Later… With Jools Holland.
In our full five-star review of the band's recent show at Manchester Academy 2, our reviewer wrote: "As we all drift, dazed and intoxicated, out into the night and back to the humdrum of the daily grind, I'm moved by the overwhelming sense that – despite the gleefully nihilistic directive of that last song ['Nothing Matters'] – some things do in fact matter. 
"Nights like these matter. Music like this matters. And The Last Dinner Party matter – despite what you might read online."
Check out the Prelude To Ecstasy album artwork below.
---