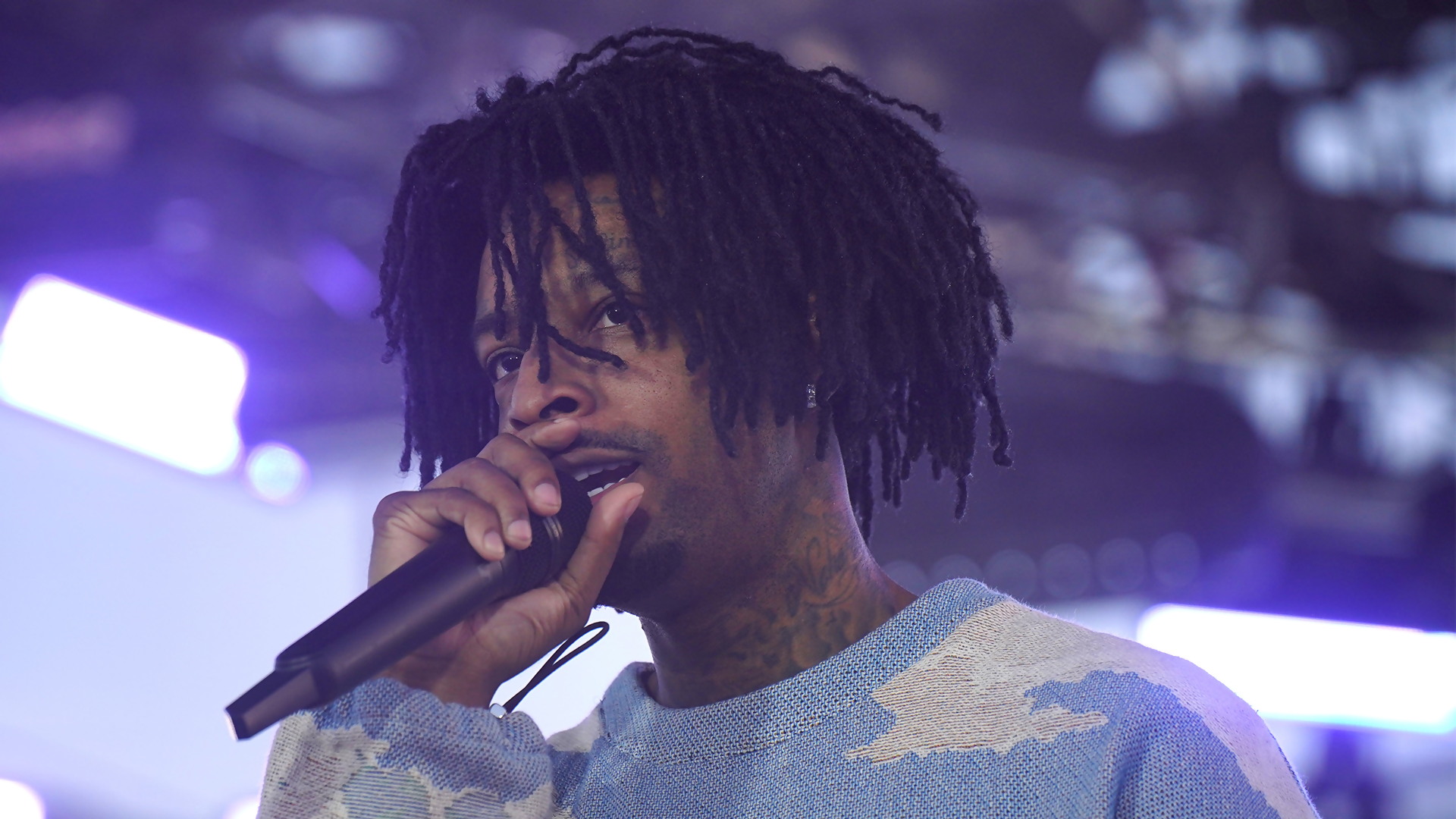 21 Savage has shared a series of new tour dates across the UK and Europe this autumn, on top of his already announced show at the London's O2 Arena on 30 November.
---
The new dates send the rapper to France, Germany, Switzerland and The Netherlands, before shows in Manchester and Birmingham. The tour culminates in London.
It comes after a lengthy immigration battle which meant 21 Savage could not travel to the UK, where he was born, for the last four years. 
The saga began in 2019 when the star was arrested for immigrating to the U.S. and overstaying his visa. 21 Savage's legal team argued that while he was originally born in London, he emigrated to the US as a 7-year-old. He left the country in 2005, aged 12, to attend his uncle's funeral, not knowing his visa would expire a year later.
Earlier this month, he was finally declared a "lawful permanent resident" in the United States, meaning he can now travel to the UK. 
---
READ MORE: PinkPantheress announces debut album 'Heaven Knows'
---
Unsurprisingly, it seems he's intent on coming home in style. An Instagram post announcing the London show saw a series of clips of 21's childhood compiled, with Skylar Grey's 'I'm Coming Home' playing. A comment from Drake – who enlisted 21 Savage's help on his recent album, For All The Dogs – saying "*we're" suggests that 21 Savage might be bringing out a rather famous guest. 
View this post on Instagram
21 Savage already joined Drake in Toronto just days after his residency status was cleared up, marking his first performance outside the US. 
The full list of 21 Savage's UK and European tour this November can be found below. 
Tuesday 14 – Paris, France, Zenith La Villette
Thursday 16 – Dusseldorf, Germany, Mitsubishi Electric HALLE
Friday 17 – Zurich, Switzerland, Halle
Sunday 19 – Berlin, Gemany, Max Schmelling Halle
Tuesday 21 – Amsterdam, The Netherlands, AFAS Live
Thursday 23 – Manchester, UK, Mayfield Depot
Friday 24 – Birmingham, UK, Forum
Thursday 30 – London, UK, The O2 Arena
---