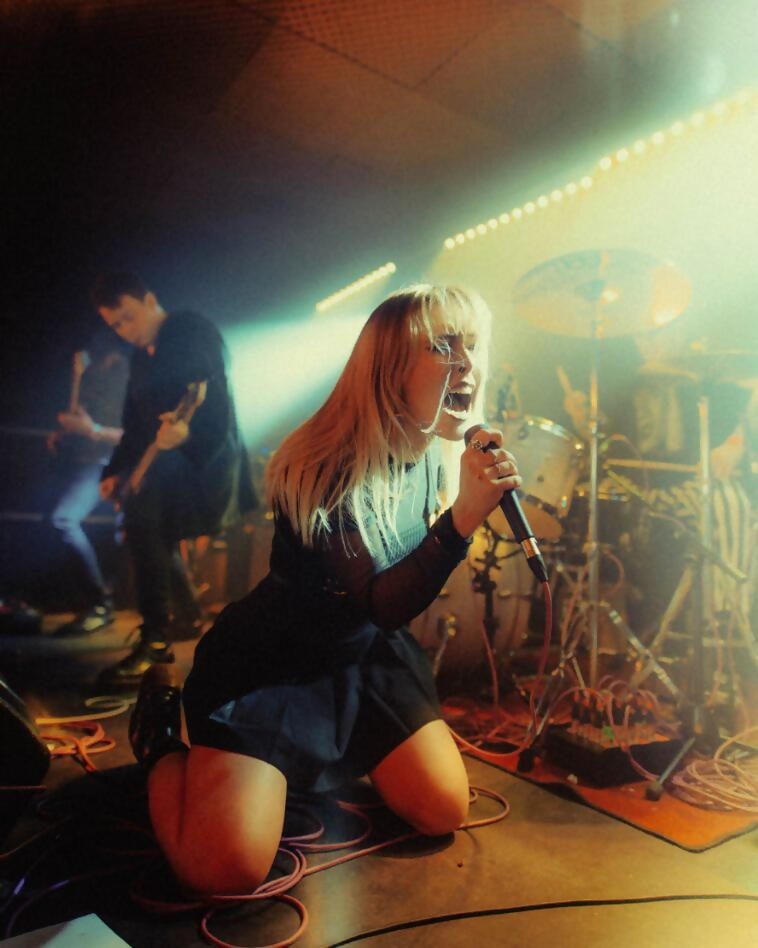 Bristol's alt-rock scene just got a jolt with IOTA's new single 'Medicine', blending raw emotion and shoegaze.
---
One of the most exciting new outfits to come out of Bristol's gritty underground scene, IOTA, known for mixing emotionally-charged lyrics with shoegaze-inspired instrumentals, have cooked up something special with 'Medicine.'
The result is a raw, unfiltered plunge into personal tragedy and feeling totally adrift. The video's similarly intense (check it out below).
IOTA's journey to 'Medicine' wasn't your typical studio grind. Lead-singer Jodie bares all on the track's backstory: "I lost my business, my music studio, plus all of our equipment in a fire and the response that was and is extremely overwhelming both mentally and physically, which resulted in panic and anxiety attacks of all kinds. It really became the norm to feel these manic episodes of sickness, and I didn't know who I was without them." (Talk about making the most of a bad situation!).
'Medicine' is will resonate with the band's solid fanbase and convince new listeners. After all, IOTA aren't just any band; they've been carving out their spot in the alt-rock scene, earning accolades such as being named one of Jack Saunders' Future Artists on BBC Radio 1 for their track 'Demons'.
You can blast 'Medicine' on all major streaming platforms, including Spotify, Apple Music, and YouTube. For the full IOTA experience, dive into their world here.
So who are IOTA?
View this post on Instagram
Mustering up the tyrants of shoegaze, grunge's past and echoing influences of early 00s and 90s rock, IOTA bare all with their raw and driving sound in Bristol's DIY scene. Honed in their lock-away studio, their sound is owed to a heavily focused and collaborative writing process.
Fronted by a vocal that breathes emotive grit, IOTA channels the voice that's somewhere deep in your head. Without warning, whispers become all-out screams. Dreamlike harmonies evoke deep-rooted feelings that coarse through the band's ever-present distorted climaxes.
---
Keep up to date with the best in UK music by following us on Instagram: @whynowworld and on Twitter/X: @whynowworld
---