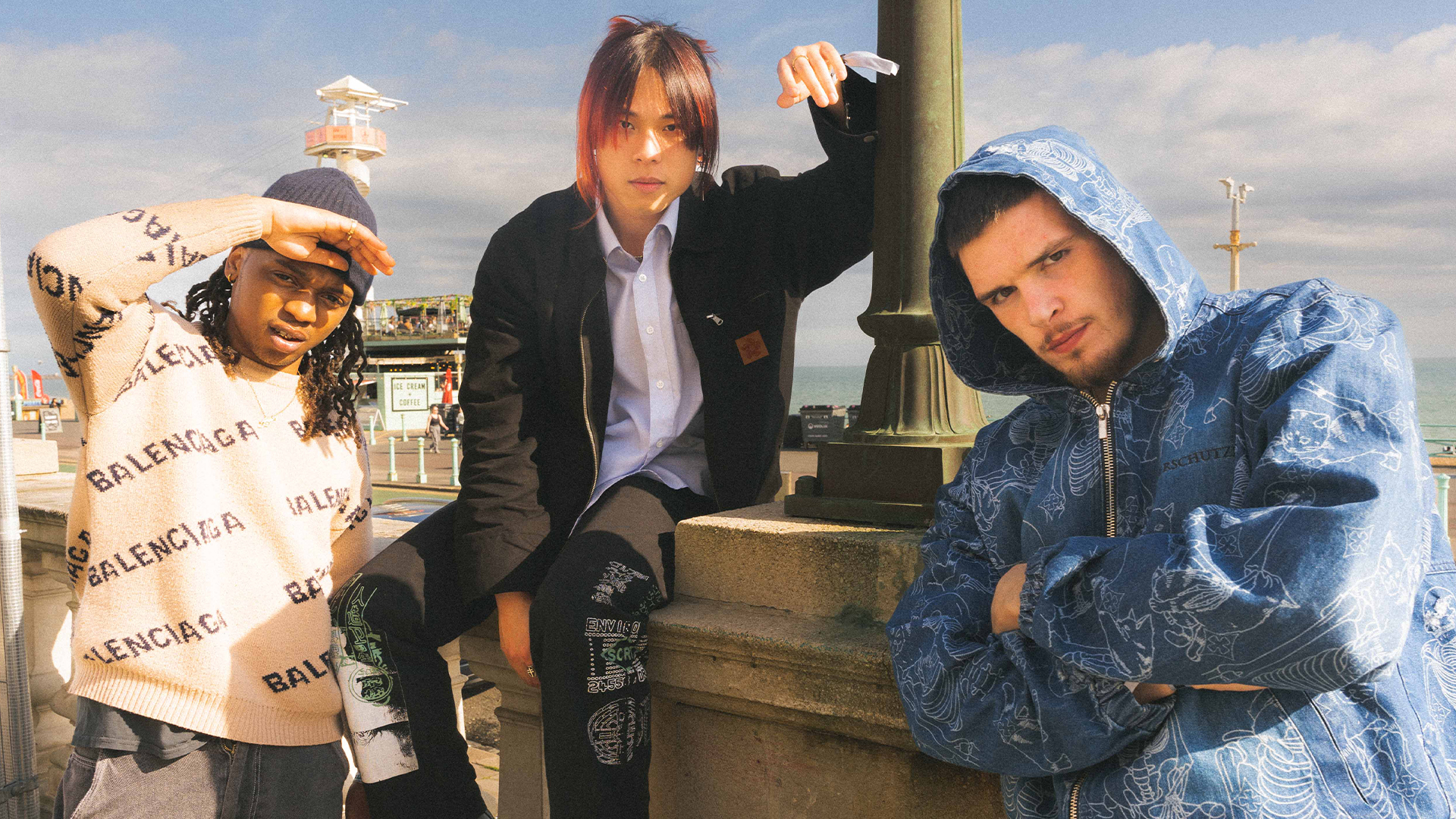 This year's festival has come at an opportune time for the group, which consists of I.V.GATLIN, Lisong and Cho-Hollo. Their new track, 'Stick Dat,' arrives this Friday. It comes ahead of a new track set for release later this year that sees them collaborate with another fine three-piece in Worthing's NOISY, who they managed to perform with twice across The Great Escape this year too.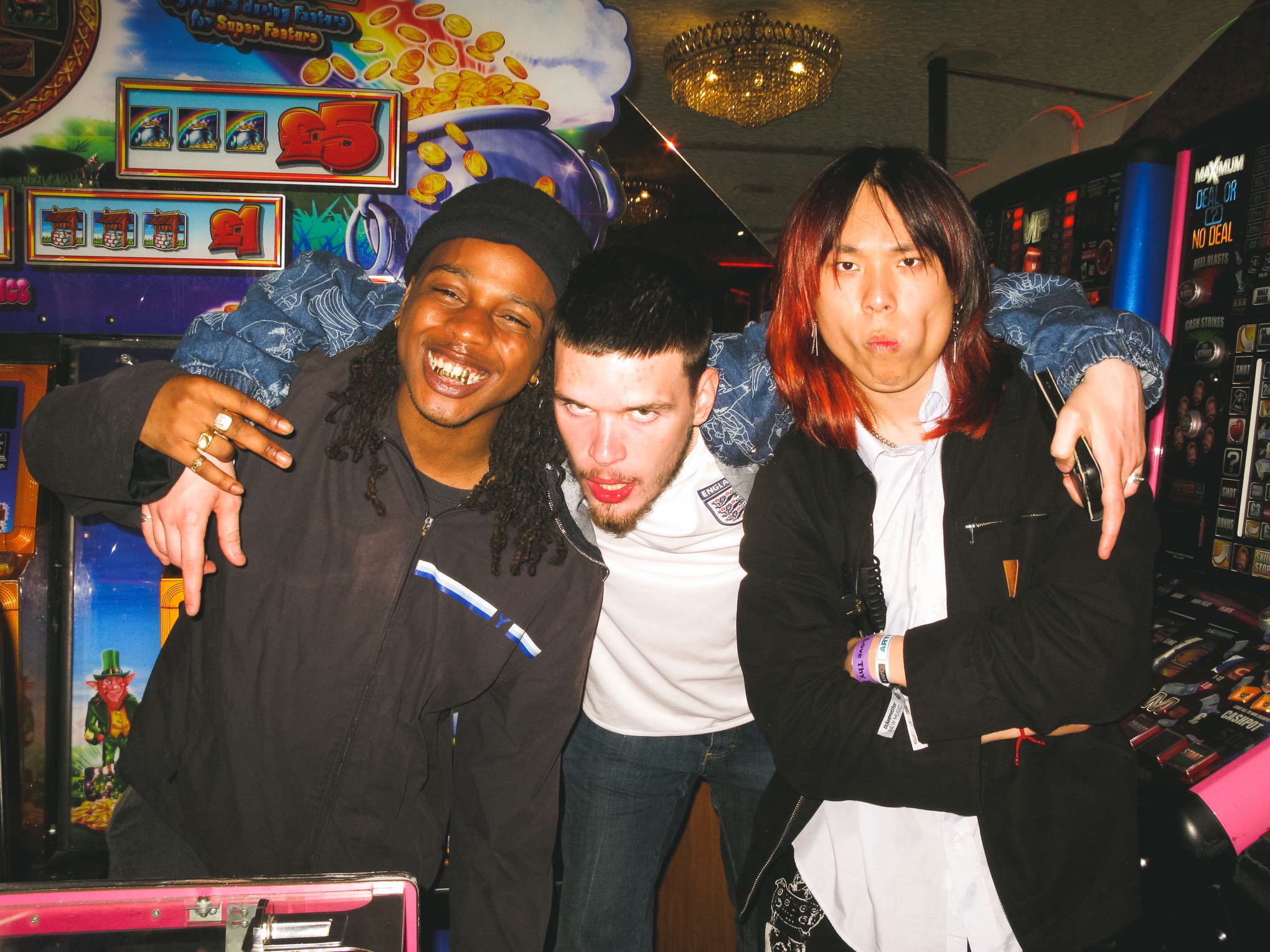 Following the buzz they generated this weekend, we caught up with Frozemode, as well as got a sneak peak of some of the behind-the-scenes action they got up to at Brighton's premiere showcase for some of the next best acts. 
How was your time at The Great Escape, in five words or less?
Chaotic, fun, turnt, energetic, froze.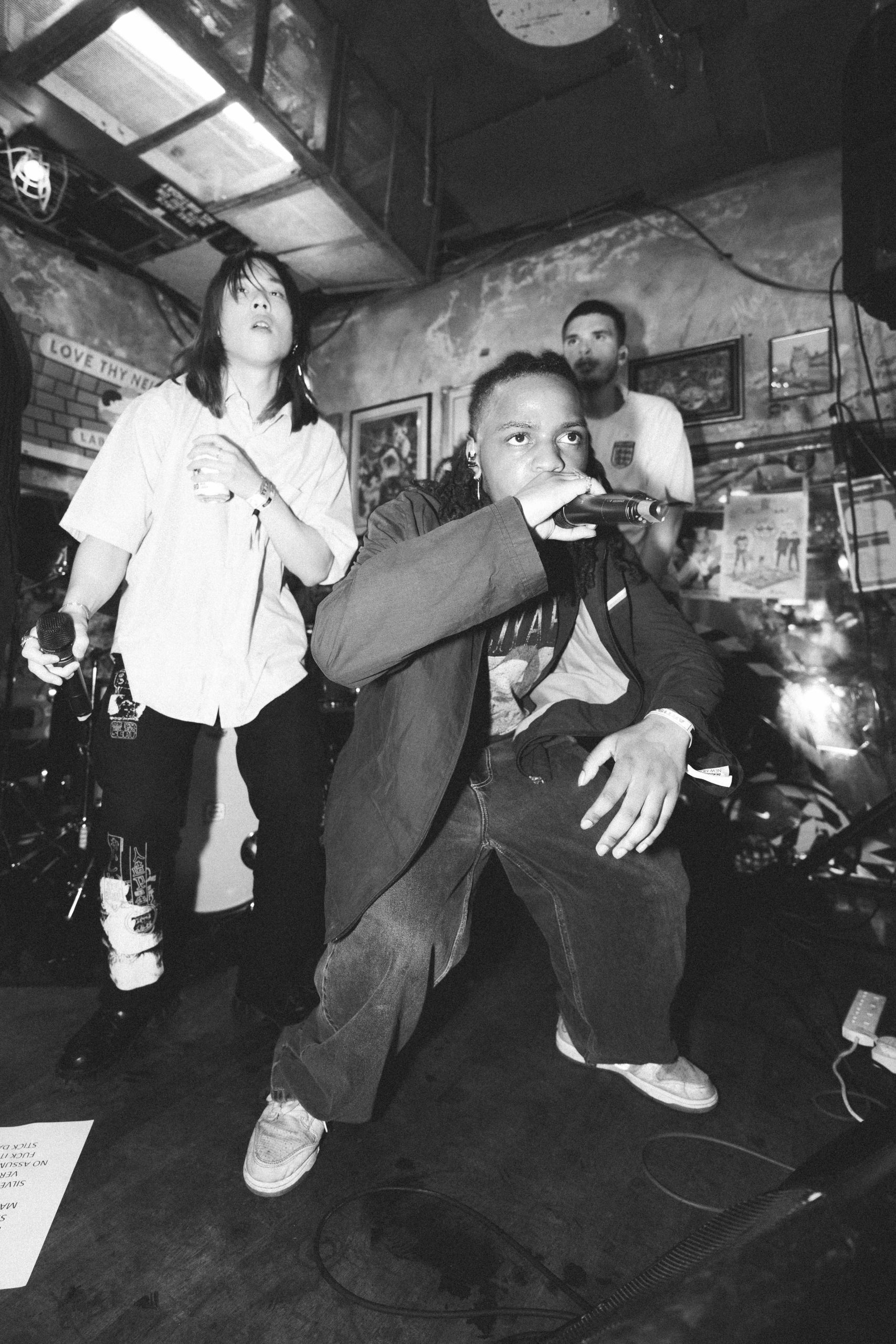 You played five times across the festival. How come?
We're still relatively new in the game and really want to keep building up as much experience as possible. We love performing live, so the more the merrier. Also it was a great opportunity to show off our music to as many people as possible.
We've got a track coming out soon with NOISY, so we did a surprise performance with them at their show and they popped up at ours.
Which of those five performances was your favourite or most memorable and why?
That's a hard decision to make. We had a sick night at the Mesmerist and that was probably our best performance and it was sick to have NOISY join us for our new track with them. 
Also, it was definitely memorable when Cody from the band fell off the stage. However, the most memorable show was probably at the Volks. We were all slightly… tired… in the morning. 
It started off with a pretty subdued crowd but by the end people were loving it. It's sick to see a crowd who weren't necessarily on your side at the very start be fully on board by the end, and especially to see how turnt up a crowd can be at 3pm.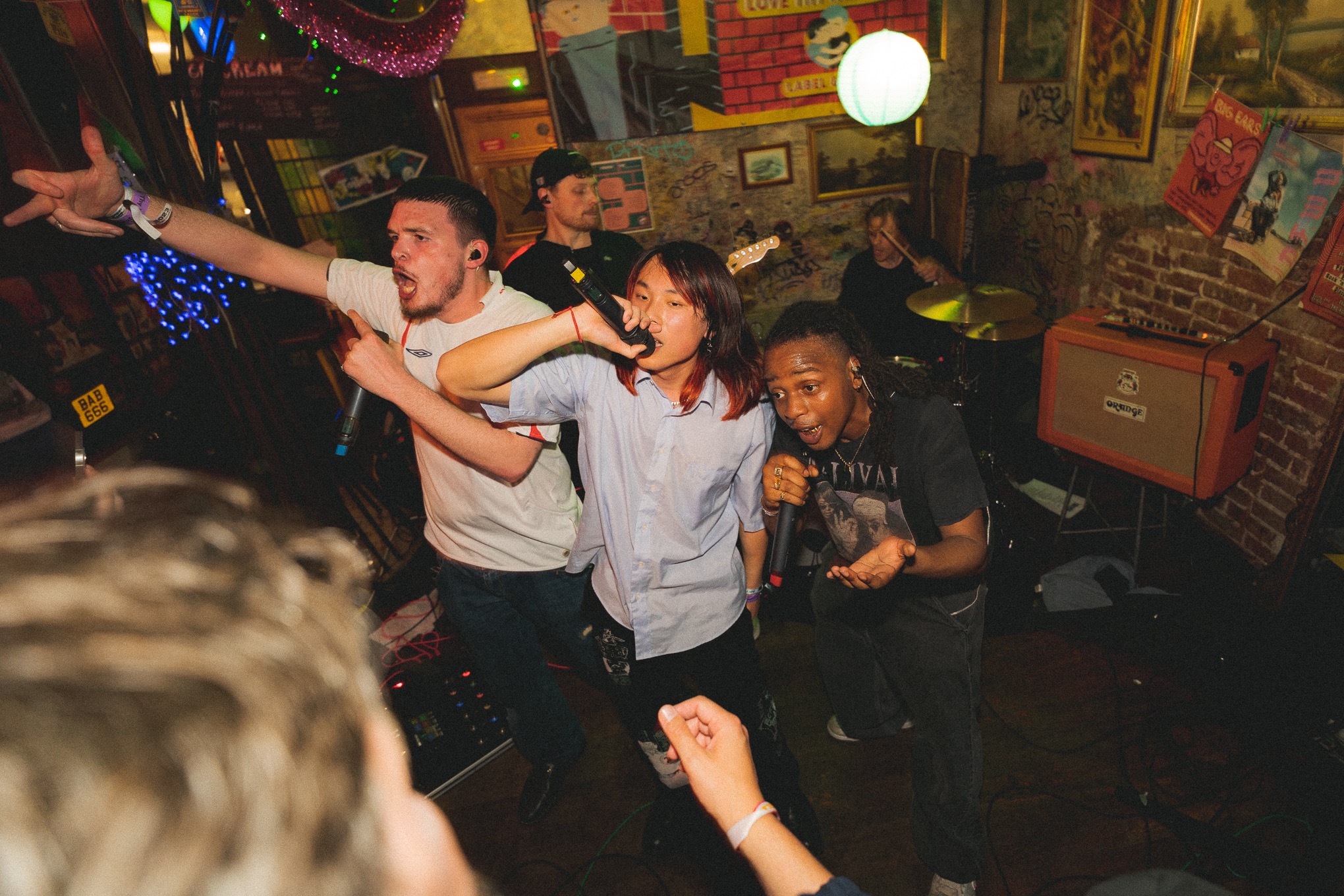 Who were the favourite other acts you saw and why?
The NOISY boys, of course. They have such an infectious energy on stage and the way they got the crowd going was crazy. It was at a sick intimate venue called The WaterBear with a great soundsystem, which did justice to their bangers. 
What was your bev of choice throughout your time there?
Shit, whatever we could get for free really, we're not too fussy. But our drink of choice is always a Magnum – each of us always has at least one in the back pocket.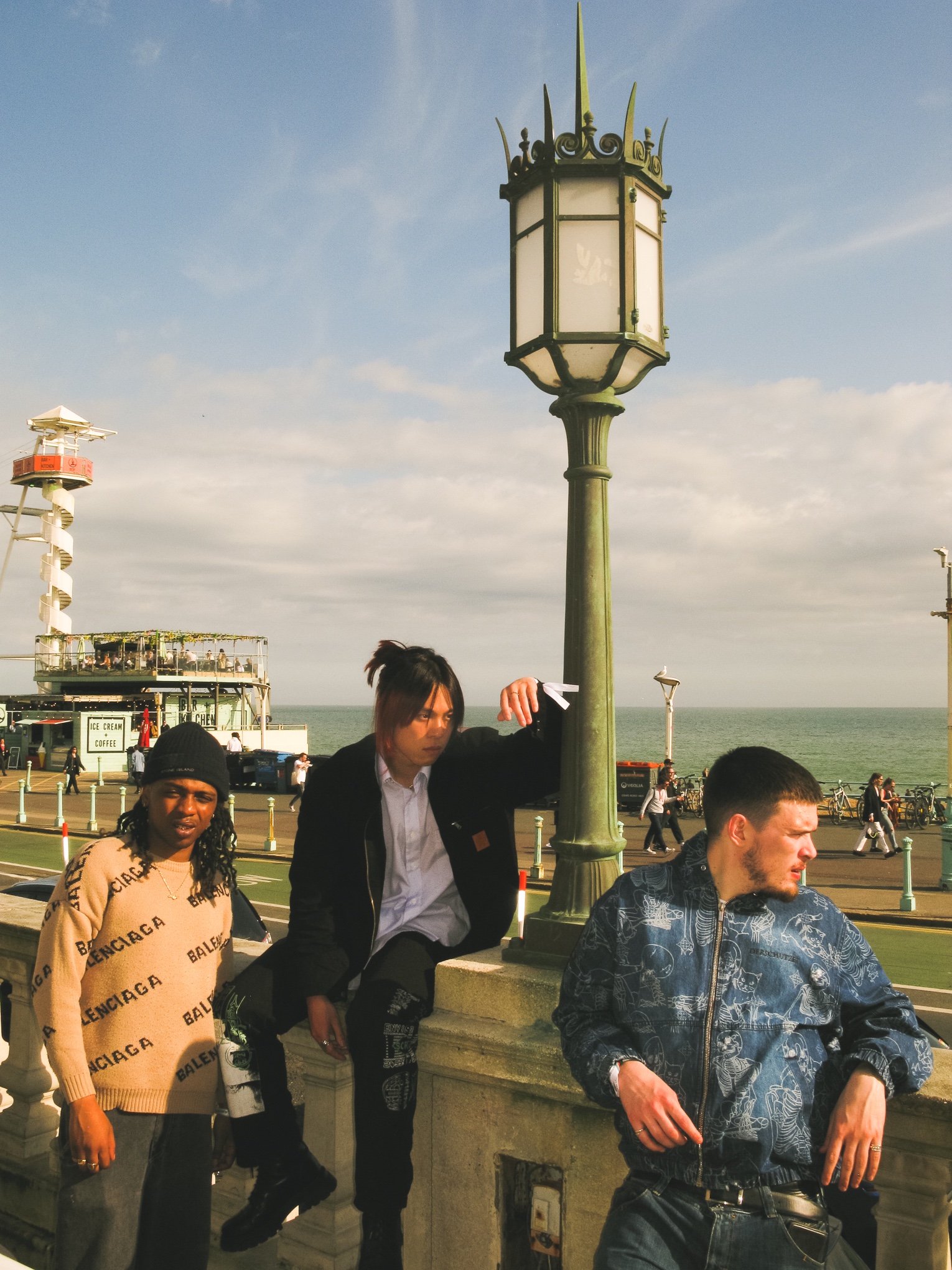 And what are your methods for recovering from the festival now it's over?
Some of us didn't have time to rest, straight back into part-time jobs. Other than that sleeping, I.V.GATLIN fucked his voice a little bit so lots of tea, soothers, honey, ginger and all that… 
Which of you was out the latest?
Lisong and Cho-Hollo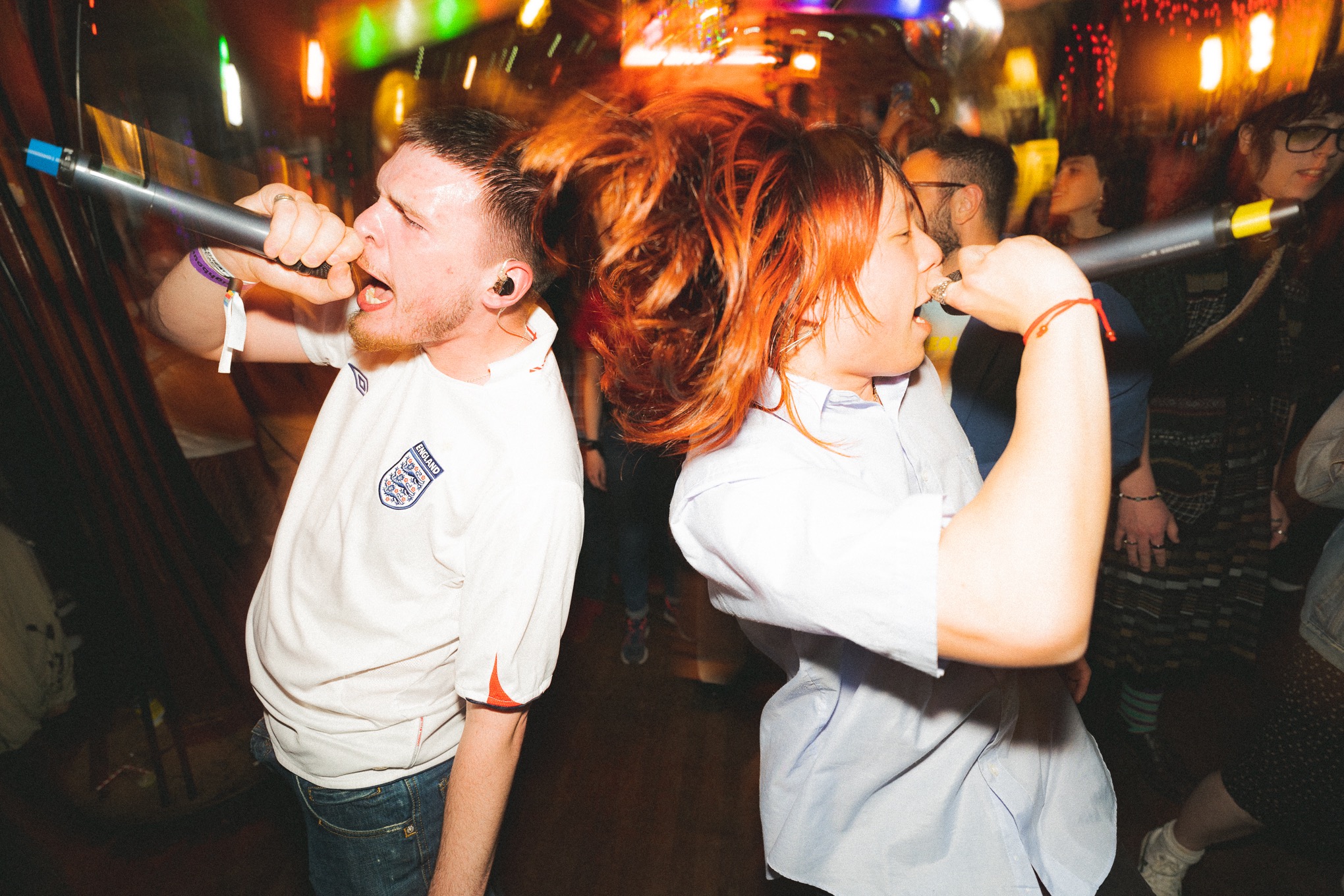 And which of you was the quickest to call it a day?
I.V.Naplin
You've released two tracks so far: 'Maybelline' and 'Simon Says'. Did The Great Escape give you any inspiration for any more tunes?
For sure, some memorable stuff happened which we could definitely incorporate into our lyrics and we had a couple producers send us through stuff as well, so there's more things to come.
The Great Escape is a great experience to put you in and amongst other acts and 'industry' people. You've been shouted-out by Jack Saunders and have had decent early streams for your releases. How do you assess where Frozemode is currently?
We're getting ready to take off now. We've been spending the last couple of months laying the groundwork and building up buzz. From the reaction we're getting both on- and- off-stage we must be doing something right. 
To be honest, the amount of bangers in the back catalogue is kind of mad, we can't wait to share them all.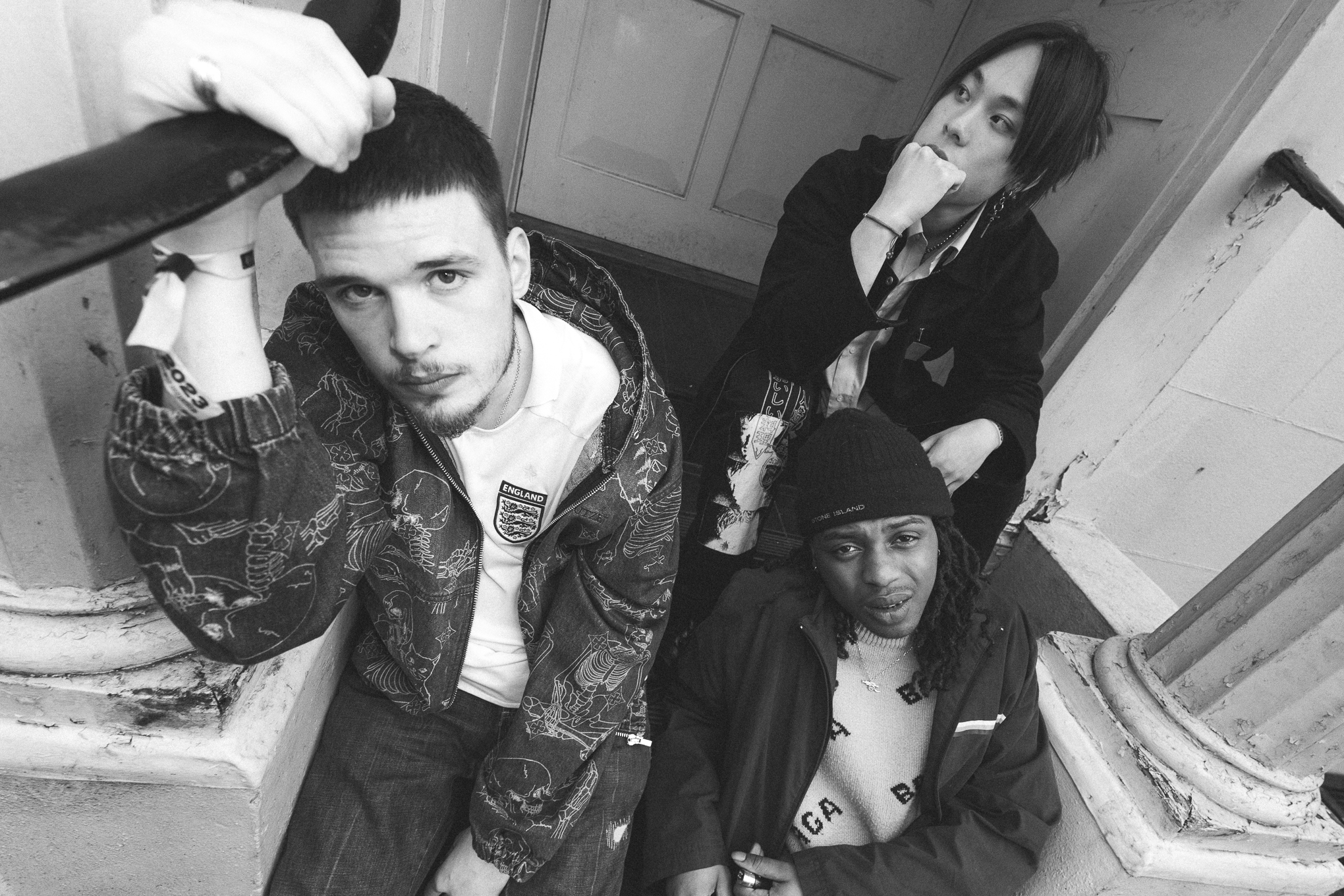 How did you guys form Frozemode?
In short, a drunk 3am call during lockdown. Before that I.V.GATLIN met Cho-Hollo during college where they used to freestyle during break and started to make tracks together. 
At the same time Lisong, who knew Gatlin from their secondary school, was making tracks as a solo artist. Eventually the sounds started merging and it made perfect sense to come together as a trio.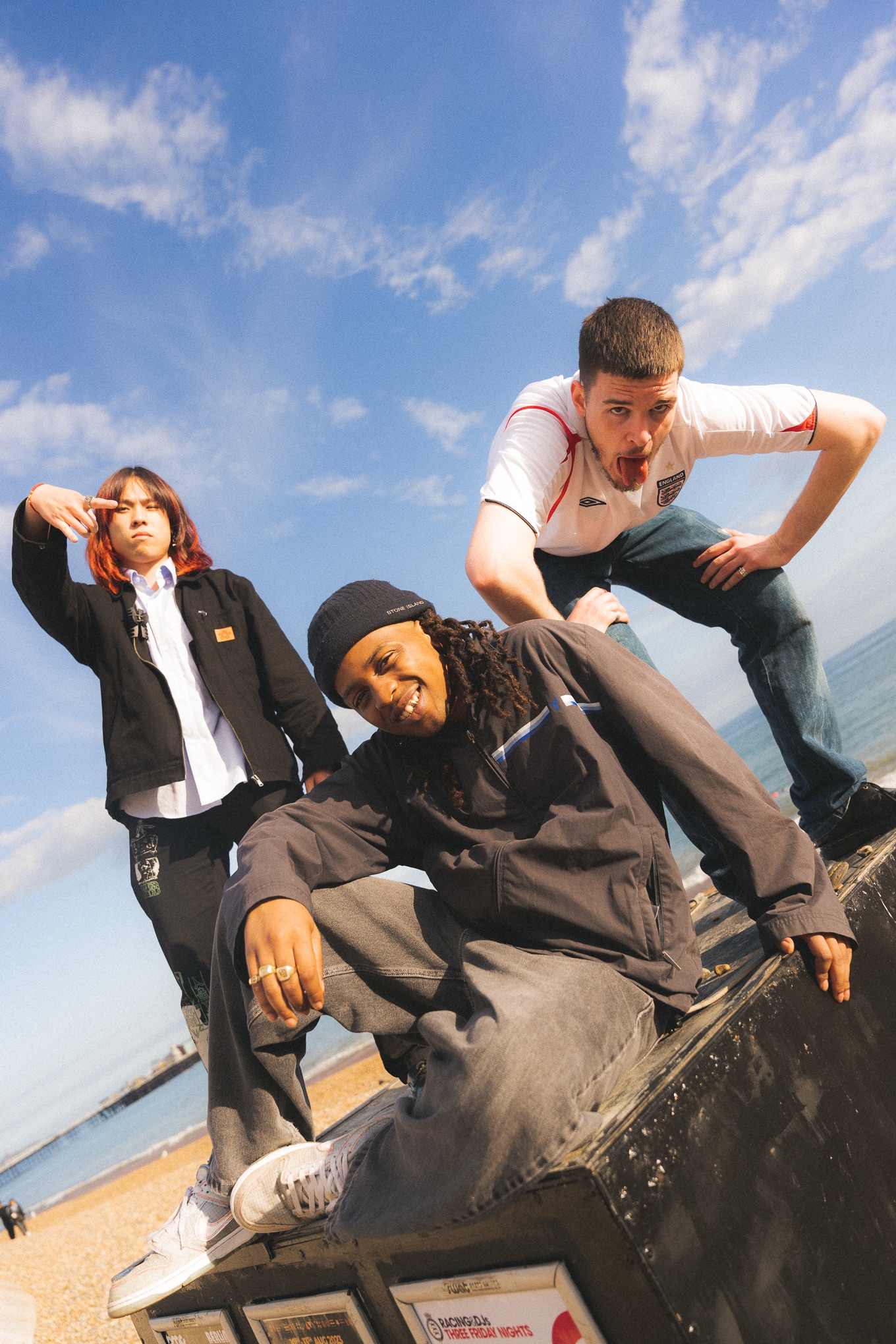 You're a trio who raps, so do your tracks typically derive from freestyle or are you more pre-planned when it comes to your writing process?
It's a bit of both, really, and depends on what track we're making. The fun, more punky tracks tend to be more off-the-cuff and freestyle-y. 
When it comes to the more lyrical, introspective stuff, we do like to take more time with it. Lyrics are definitely an important part of our music but then so is the raw impulsive energy, so we try and mix the two together when we can.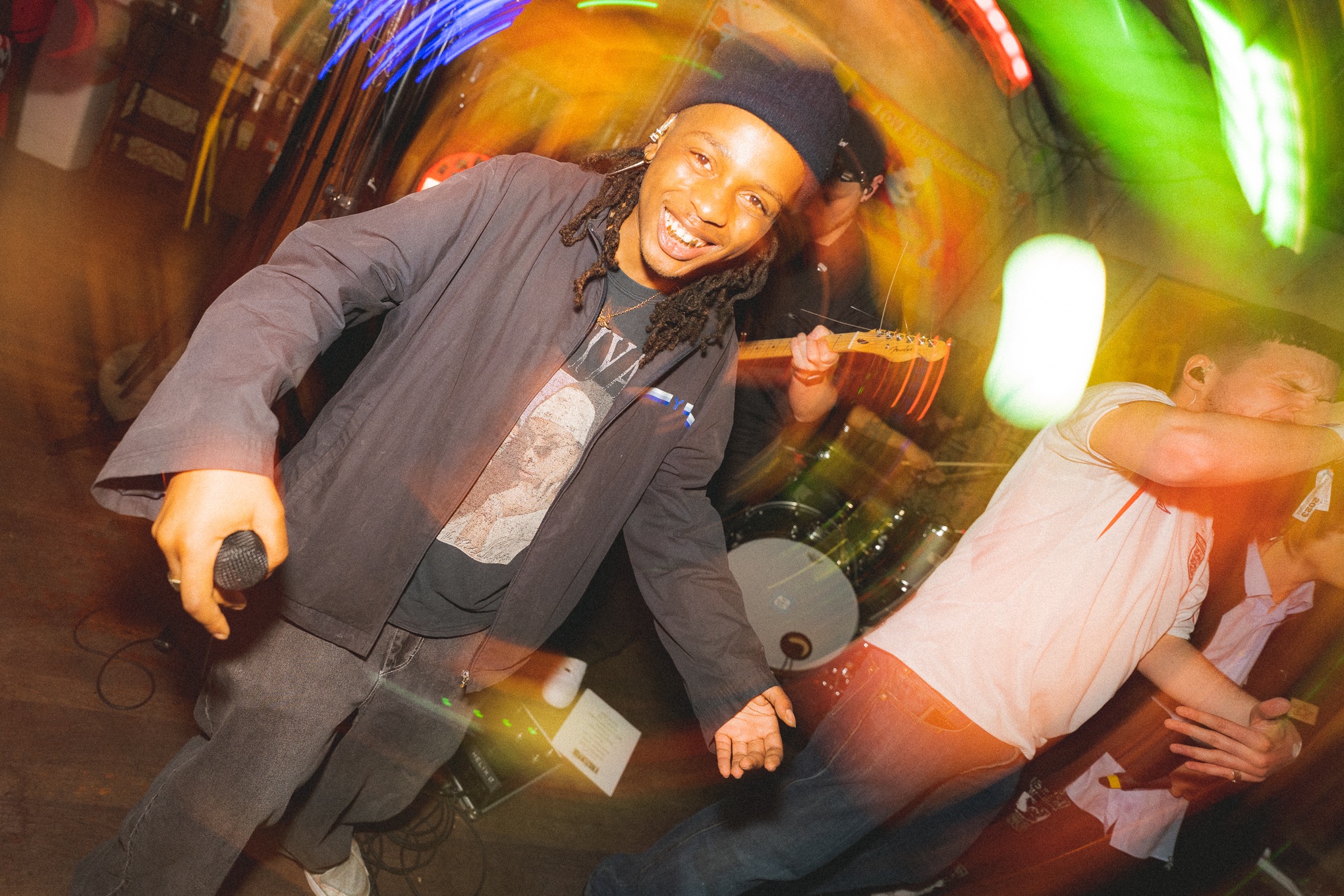 Which other festivals are you playing this summer? Where can people see you?
2000 Trees, Hidden Door, Burn it Down.
How ambitious are you as an act?
As ambitious as it gets. We really believe we can get to the top of this game. We want critically-acclaimed, chart-topping projects, long-lasting singles and we want Frozemode to be a household name that everyone will remember.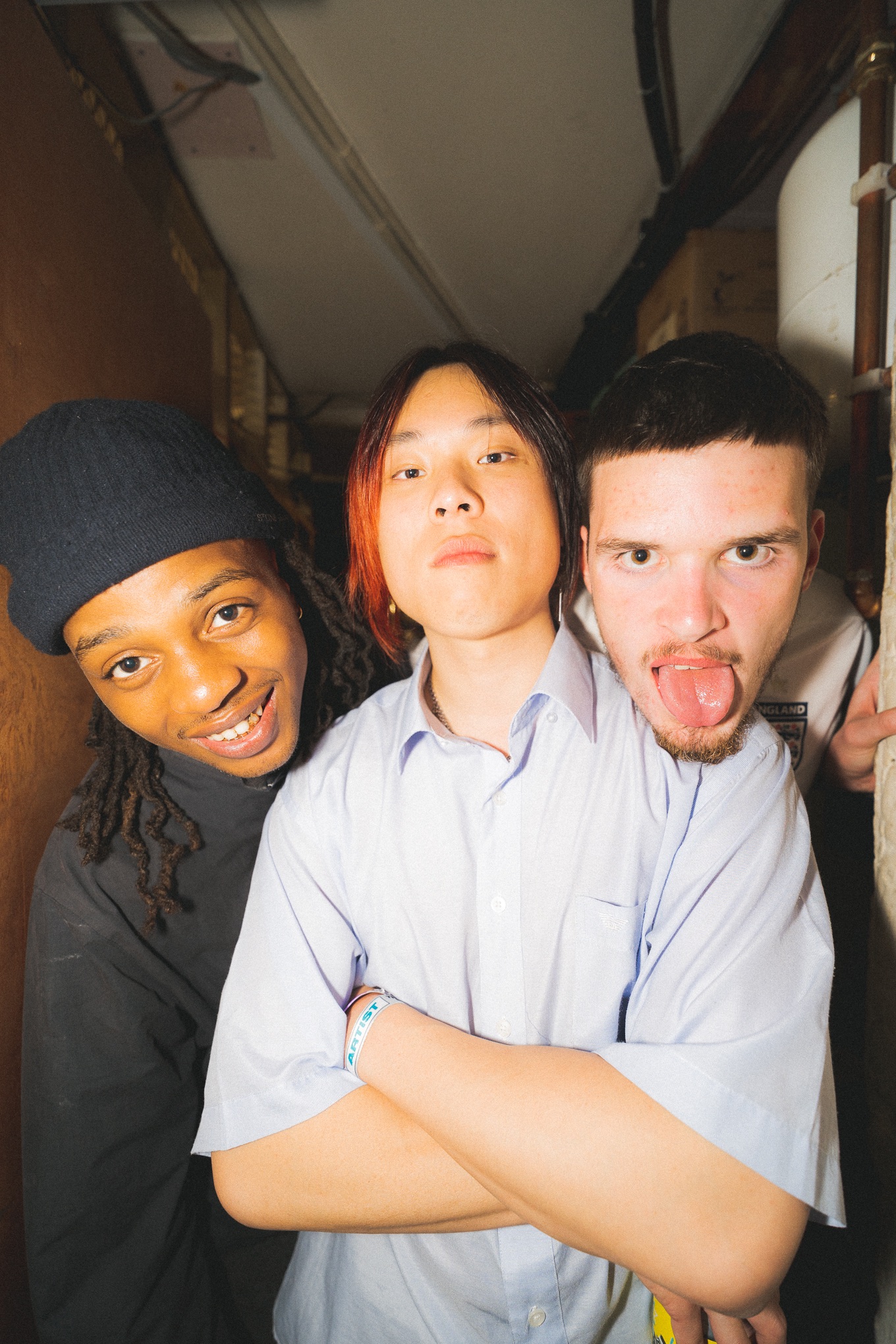 What's next for you lot? When's your next track dropping?
Our new single 'Stick Dat' is coming out this Friday, 19 May. Currently, the plan is to keep releasing tracks as singles and building up that way – but a project is definitely in the pipeline too when the time is right.
And will you be doing TGE next year?
We would love to.
Frozemode's new single 'Stick Dat' is out this Friday, 19 May.
---