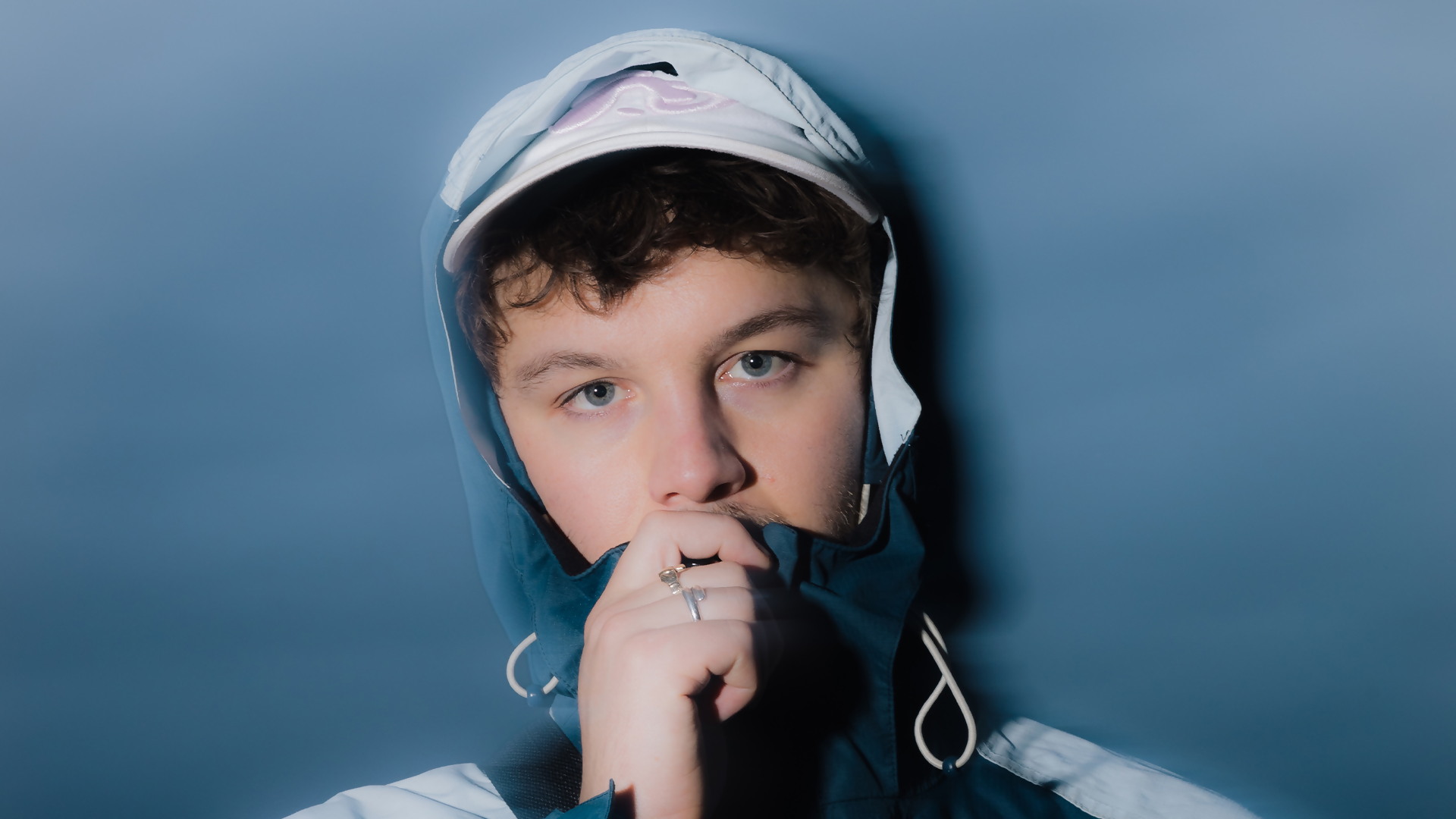 In recent years, Karma Kid has produced records for the likes of Shygirl, Connie Constance, Hak Bakar and Kojaque. Those artists may span rap, indie-rock and alternative pop but they're united by their position at the cutting edge of music.
"Some producers are very specialist in certain areas, but I'm just not that guy," admits Karma Kid, aka Sam Knowles. "The challenge of trying to make different types of music and make it sound convincing, that keeps me going. It's really important that I'm constantly pushing into new sounds," he adds, speaking to whynow from his studio.
As well as a celebrated producer, Karma Kid has also released a string of house-inspired singles over the past 11 years to go alongside DJ appearances. His new EP, Break Away From What You Know, is out today, ending a two-year drought in solo releases.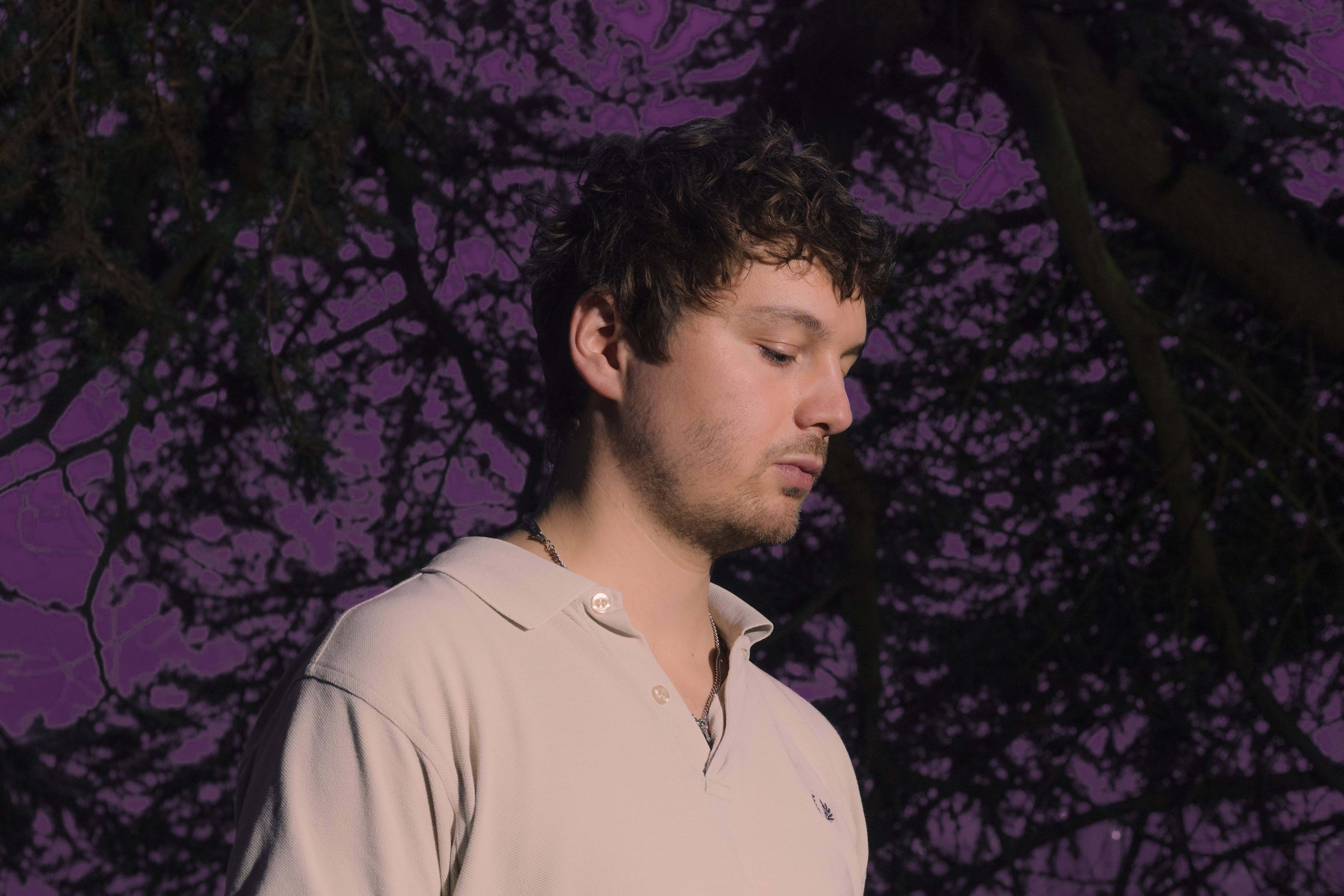 There's no ambiguity about the project's title, he explains. "I wanted to explore new sounds. I wanted to move away from house music because I feel like I've done it all now." After spending the past few years working with artists on albums and bigger projects, Sam was reminded he still had plenty he wanted to say as an artist.
"This record came from a place of wanting to explore my own creativity outside the boundaries I've put up for myself." Before, he'd worry if a track wouldn't make sense in a club, or what his fans would think. "With Break Away From What You Know, I wanted to erase that self-doubt and just have some fun."
---
READ MORE: The Big Moon: 'You want music that allows you to feel seen and not alone'
---
Inspired by psychedelia and experimental producers like Lord Echo and Bibio, alongside crossover dance sensation Caribou, Sam wanted to start forging a new path. "Everything Caribou does is so kaleidoscopic and there's so much depth to it all. It's always felt like he can just do anything, and that's something I really wanted to capture with this record." He's the first to admit that every solo release has felt like a reintroduction because of the time between them but Break Away From What You Know marks a "new beginning".
Karma Kid's increasingly eclectic output reflects his introduction to music. The first band he fell in love with was British boyband 5ive, before some older friends introduced him to the likes of Green Day, Nirvana and The White Stripes via skateboarding sessions. At the same time, Arctic Monkeys were blowing up. "We lived in Matlock, Derbyshire which wasn't too far away from Sheffield. Suddenly popular music was people singing with the same accent as us." Inspired by their success, the local scene exploded but Sam always felt on the outside of what was happening. "I tried to play in bands but I was terrible at every instrument."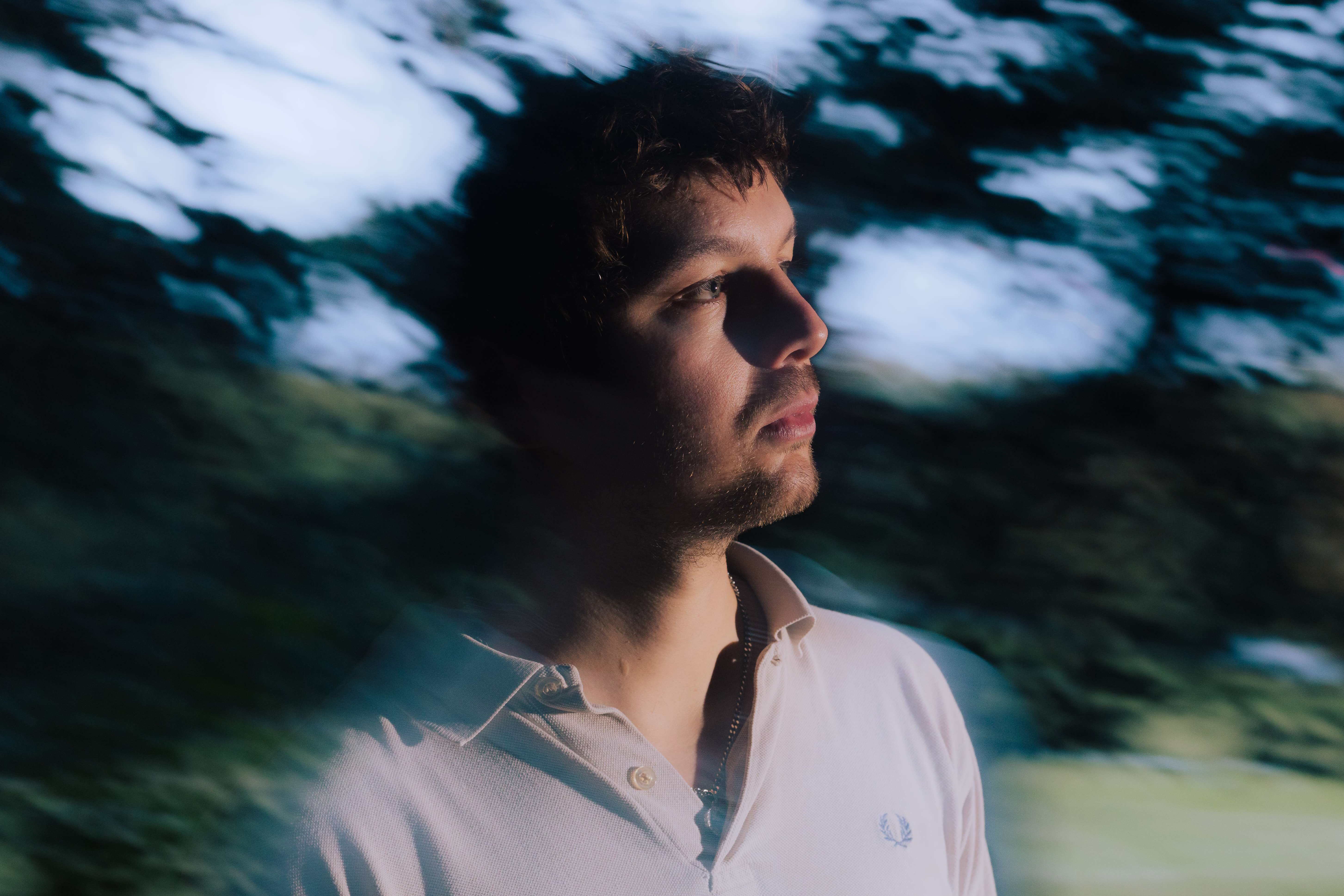 However, he'd always been curious about how music was made and spoke to his dad about wanting to record those local bands instead. Fortunately for Sam, his Dad spent his childhood playing around with a reel-to-reel tape recorder, and had always wanted to get into producing, but just didn't have the means.
"He saw this as an opportunity to do something fun with me." The pair received a £1000 grant from a National Lottery scheme to help young entrepreneurs which went towards recording equipment and for several years, they'd travel around, recording various local rock bands. Eventually, Sam grew tired of listening to the same thing and set about writing his own songs. Rather than assembling a band to play them, he'd produce rough demos in his bedroom and try to get gigs. "They were unlistenable," he grins today.
"I went to my first rave when I was 15 and that changed my life," Sam continues, seeing that he didn't need a band to create music. From there, he became obsessed with nu-rave, got himself a Midi keyboard and was introduced to production software Ableton by a DJ known as The Rave Cow at YNot Festival. It wasn't long before he was making trips down to London for sessions, and threw himself into every aspect of studio life. He hasn't looked back since.
 "Ultimately, I see myself as a producer and a writer because I love working with artists and helping them craft their own projects, but it's really nice to have an outlet where I'm able to push out whatever I want to make," Sam explains.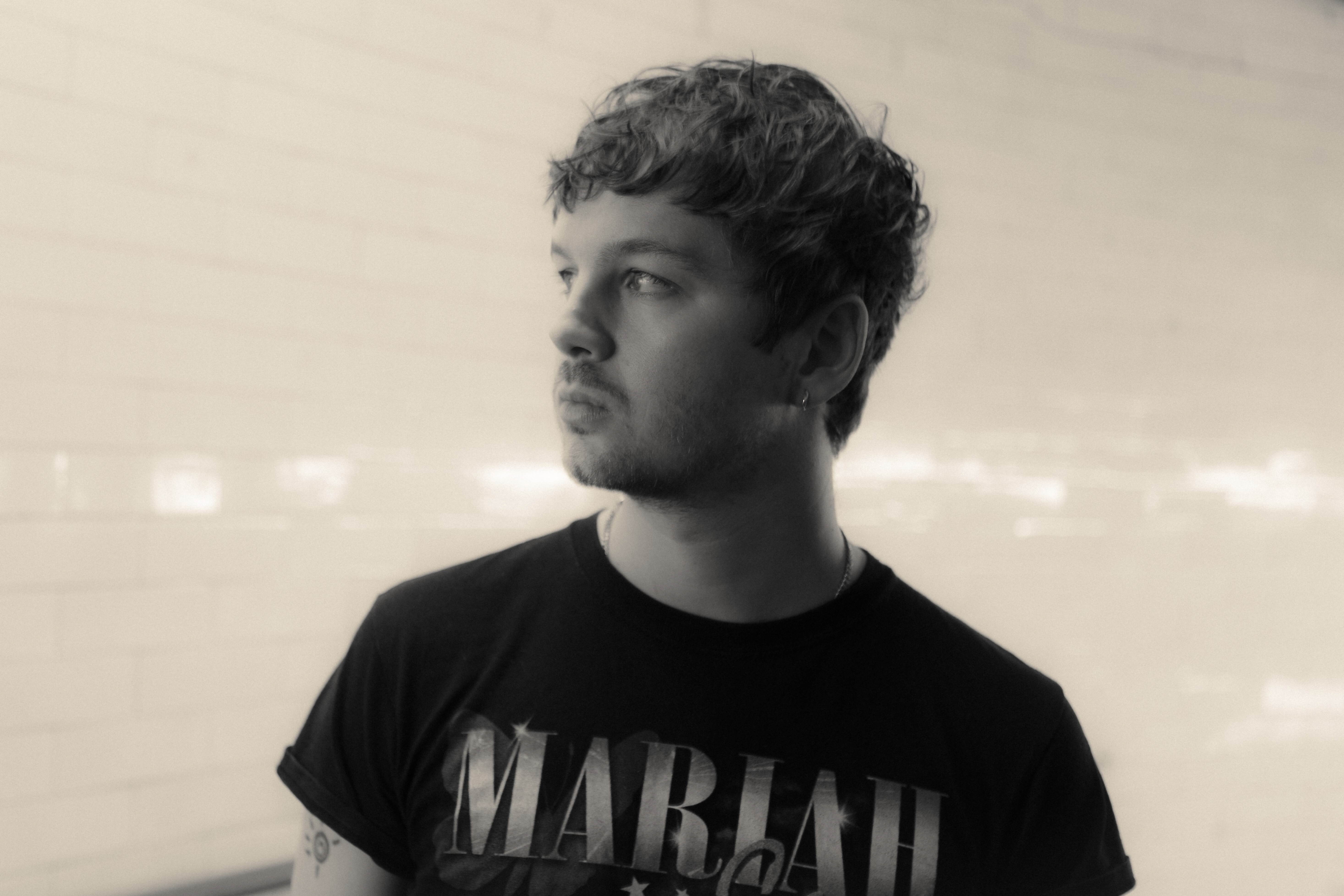 "My mantra for my own music is 'just start, bash keys and see what happens'. You have to wait for the magic to arrive. It's a different approach when you're working with other artists but the question there is always 'what do you need' rather than 'what can I give you?'."
As much as Break Away From What You Know sounds different to anything Karma Kid has released so far, it also sees him explore new territory with its lyrics. "I tend to just pick up a microphone, sing the first thing that comes to my head, and try to make sense of it later," admits Sam, once again following his gut rather than the expectations of others.
---
READ MORE: HotWax: 'We've gotten a taste of doing the band full time, now we never want it to end'
---
Sure, fiery opening track 'Set It On Fire' battles a toxic relationship with anger and rage, but the majority of this new EP feels almost spiritual. "It's full of positive, life-affirming lyrics. 'See The Light' and  'Break Away From What You Know' are all about encouraging the listener to keep pushing on and to keep on living," while 'The Gates Will Open' tackles mental health. 
"As well as shifting into new sonic territories, it was really important that I was saying something with this EP," says Sam. "I've been in music for 11 years and I've experienced a lot. I've had friends pass away and things have happened that made me reevaluate my own existence. For the first time in my career, it felt like I had things I wanted to say. Perhaps if you listen back to my older tracks, you can tell I didn't really have anything to talk about," he continues.
Elsewhere, the short film released alongside 'The Gates Will Open' explores toxic masculinity and grief. Directed by childhood friend Nicholas Ferguson-Lee, the pair wanted to "express what it felt like to experience grief as young men in our hometown after we lost our friend Ezra in a car accident. We wanted to make a piece dedicated to him and the other friends that we've lost.
"It tackles the way men deal with grief and their own mental struggles. A lot of the time, it's self-destruction as they turn to drink or drugs. If only everybody could have the same forced spiritual awakening our character in the video has, but usually it takes quite a lot of therapy instead." The video is British realism meets surrealism and shows both the trauma and the beauty in those transformative experiences.
Karma Kid knows how important music can be when it comes to feeling understood, though. "I adore Nick Hakim because it feels like he's speaking directly to me with his music. It's such a powerful and healing thing." Break Away From What You Know wasn't written with that in mind, "I was just making it for myself really," admits Sam.
Despite touching on darker lyrical themes, there's a sense of euphoria across Break Away From What You Know. "I feel like if music is trying to evoke those emotions, it should have nuance to it as well. If you're writing about being in a low place, I don't think it should stay there. I wanted to turn it into something else.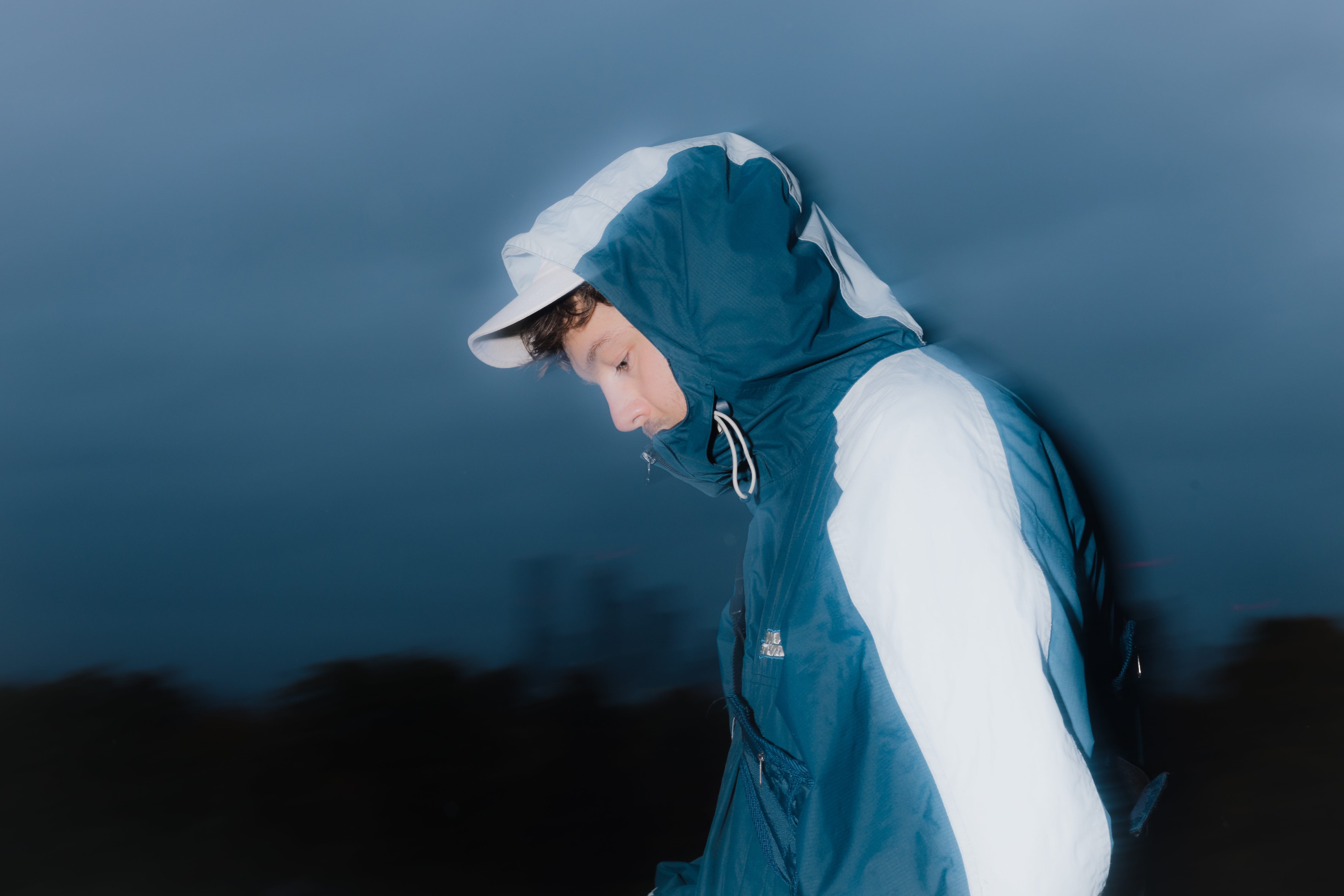 "It's important to know people have gone through the same thing you have, and come out the other side," says Sam. "Also, my music has always been feelgood and uplifting. I guess that just comes naturally to me."
The release of Break Away From What You Know comes as dance music continues to shift from just soundtracking a wild Friday night, to being celebrated for the catharsis it can offer. "It really does feel like a worldwide shift," says Sam, pointing to the emotive music that came out of the global pandemic as the spark.
---
READ MORE: Normski: 'Being Black has been my meal ticket in life'
---
"People were nostalgic for the euphoria that clubbing gives you and yearning for that sense of togetherness and excitement." That giddy, emotional celebration is being championed by a new generation of dance superstars like Fred Again.., Venbee and Caity Baser, but Karma Kid is happy away from the spotlight.
"I'm a writer and producer first, and I've got big ambitions for that. I'd love to take it over to America and continue working with artists on the cutting edge. That said, I've spent a lot of time crafting records for other artists and it's always been a dream of mine to make my own album. Break Away From What You Know acts as a nice introduction to what I want to do next," he adds. "It's a little taste of the future."
Break Away From What You Know is out now via Method.
---