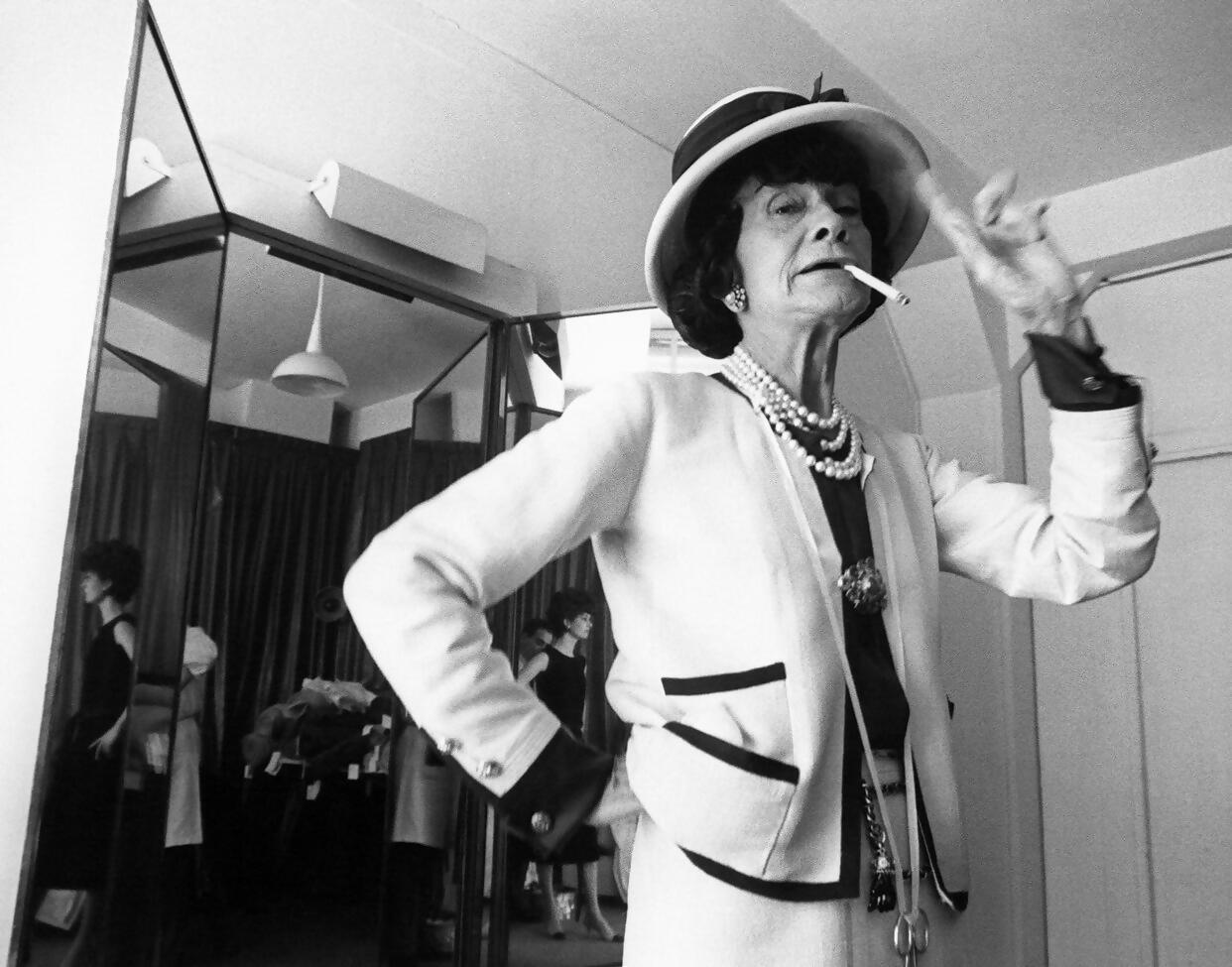 In collaboration with Arena, whynow presents Coco Chanel: Unbuttoned (Tonight, 9pm, BBC Two), an evocative documentary that explores the mysterious life of Gabrielle 'Coco' Chanel. Produced and directed by Hannah Berryman, along with executive producers Janet Lee and Gabriel Jagger, the documentary fuses archival interviews, luminous animation, and unparalleled access to the House of Chanel's treasure trove. 
Chanel wasn't just a designer; she was a revolutionary who changed the fashion landscape. After spending her early years in an orphanage, Chanel clawed her way to the height of luxury and influence, ultimately defining what it means to be a self-made woman. Her simple yet elegant designs — the little black dress, jersey separates, costume pearls, and the timeless Chanel No. 5 perfume — continue to epitomise female power, sexuality, and grace.
But beyond the glitz and glamour lay a complicated individual. Her romantic escapades read like the pages of a Tolstoy novel — a Grand Duke from Russia, the wealthy Duke of Westminster, and even a German agent during the war years, which led to allegations of Nazi collaboration and temporary exile from France.
And so whynow has set about unbuttoning the private Chanel, producing a documentary that goes past the façade and reveals the trials and tribulations of a woman who was both idolised and reviled. Based on interviews with her biographer Paul Morand and narrated by actress Sophie Marceau, Chanel's complex personality unfolds before us.
Adding a rich tapestry of perspectives are interviews from Chanel's long-time assistant, Lilou Marquand, her model muse from the 60s, Jackie Rogers, and today's Chanel ambassador, Caroline de Maigret. There are also modern-day reflections from hip-hop stylist Misa Hylton and supermodel Jerry Hall, further amplifying how Chanel's vision lives on.
What makes Coco Chanel: Unbuttoned particularly enthralling is its nuanced portrayal of a woman who was unabashedly herself, even in a male-dominated society. It captures the spirit of a legend who once said, "Fashion fades, only style remains the same."
For those fascinated by the enduring legacy of Coco Chanel, this is a culturally defining exploration you won't want to miss. Discover the incredible story of style, sex, and power — told by those who knew her and those who continue to live and wear her vision.
---
Coco Chanel: Unbuttoned is on BBC Two at 9pm tonight (15 September) and is available on BBC iPlayer after that
---