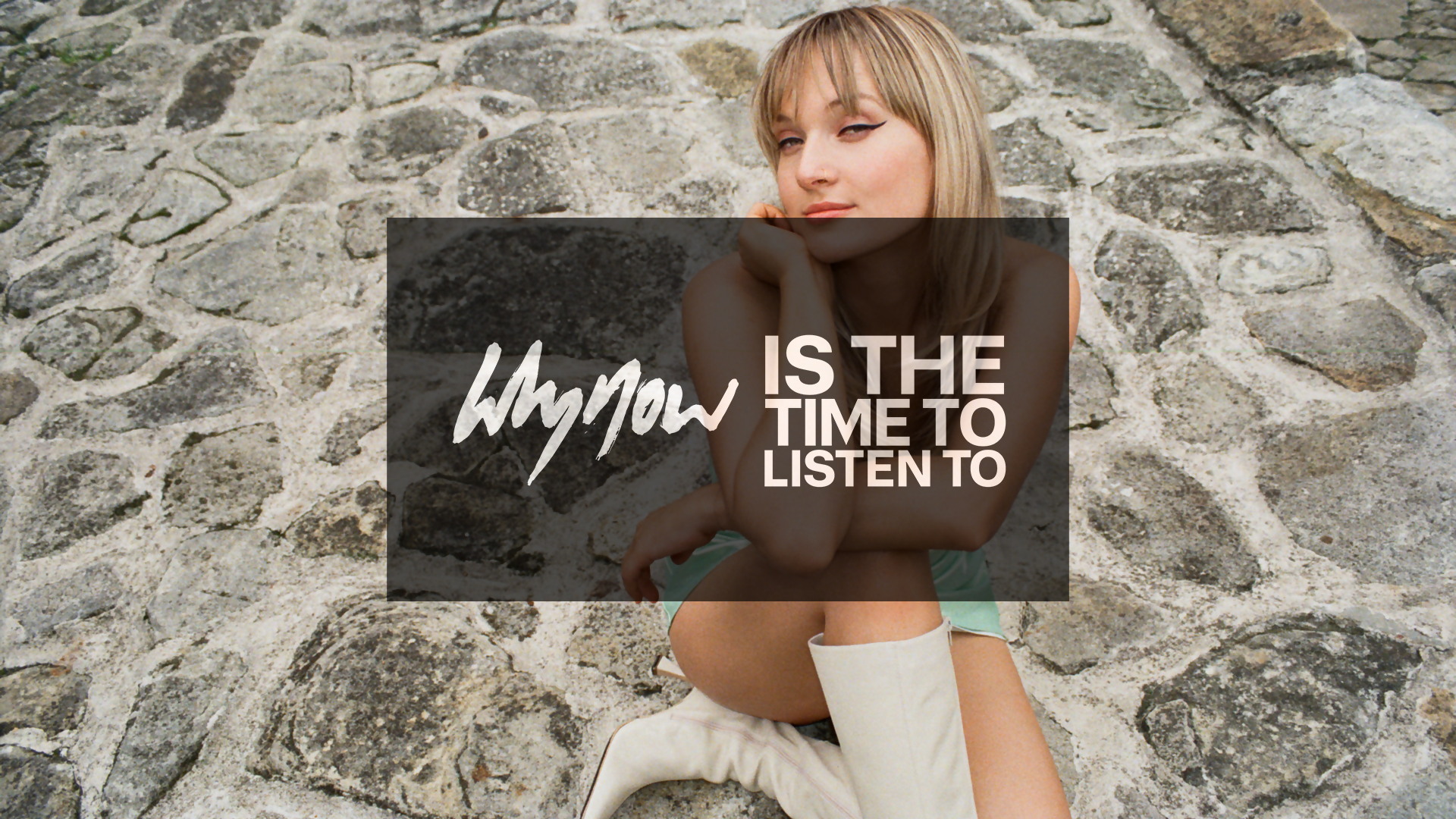 Australian singer Gretta Ray is trying to be optimistic, not least on her soon-to-be-released sophomore album, Positive Spin. Her confessional lyrics have hooked fans from the start but lately she's been increasingly honest.
---
Creating pure pop with an indie-folk lyrical edge, her latest singles 'Don't Date The Teenager' and 'America Forever' – the latter a collaboration with other rising stars Maisie Peters and Carol Ades – have been feelgood tunes that pack a real punch when it comes to meeting. No longer shying away from saying exactly what she's thinking, and refusing to beat around the bush, Gretta Ray isn't mincing her words.
While her debut album, 2021's Begin To Look Around, was a coming-of-age story, we now meet Gretta at 25 and on the precipice of a brand new era ahead of the release of Positive Spin…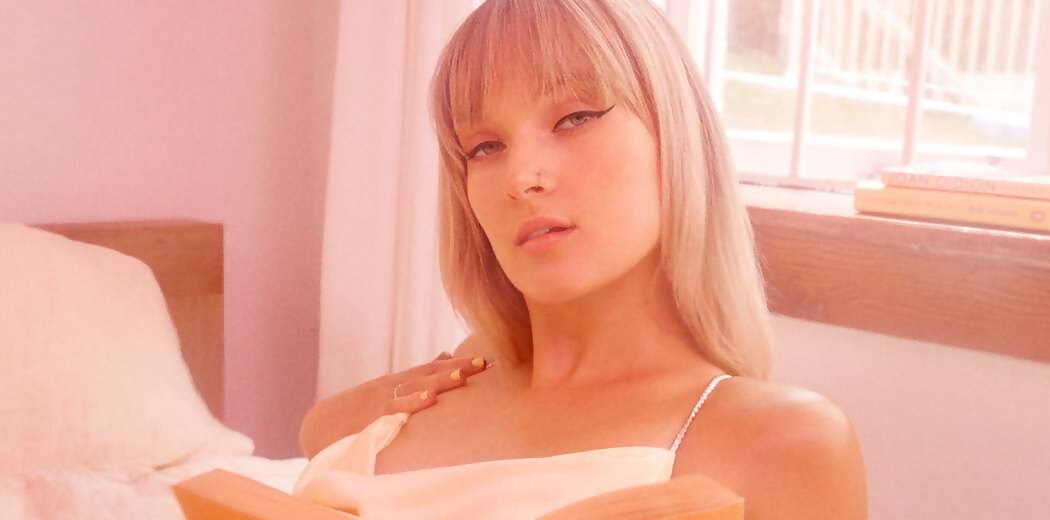 Your debut album was a lockdown baby, so how has it been doing this album campaign now we're out the other side?
Wow, in comparison it's been strikingly different from the last campaign. We were in and out of lockdowns then and it was just very touch-and-go. I was learning as I went, as it was my first campaign with a label which was intense. I was adjusting to the nature of being a pop artist, whereas with this campaign I had a really clear idea of how I wanted to do things and how I wanted everything to look. I feel like I know myself better and have more creative clarity.
But with the sophomore record there are all these external pressures that are very loud right now. I'm really feeling like, 'Oh, man, okay it's not the debut anymore and I hope they like it as much as the last thing. I'm taking each day as it comes.
How did you approach this album? Was the process different to the debut?
The process was a little more random than writing Begin To Look Around. With the debut there was a real sense of intention, of we are writing for the album. With this one, I knew I wanted to make another record, but I couldn't have predicted the global pandemic and all that came with that and how that would impact my songwriting. But I just never really stopped writing between the records, I only wrote more. Before I'd even released Begin To Look Around, back in early 2020 I already knew I'd shifted into a different chapter.
The oldest song on the record is a song called 'Nobody Here', which I wrote in London at the beginning of 2020, weeks before the pandemic hit. Then I wrote a lot during lockdowns and, finally, I could cherry-pick from all the years prior to figure out what I wanted to be on there.
You previously described Begin To Look Around as a coming-of-age record – so what is Positive Spin?
I don't think I've figured that out yet, to be honest. I think it's a real record of gratitude. It's a real record of honesty. And it's very much a kind of dynamic snapshot of my early to mid 20s and all of the light and shade that has come with that time.
I love the idea of Positive Spin and the tracks being true pop songs even if they're about tricky or sad topics…
I was feeling really good when I wrote the majority of the record, because last year I was so fortunate with the amount of travel I got to do and the kind of tours I had, and I was really feeling very filled-up by the world around me. So that probably brought a lot of the positive energy into the sonic landscape.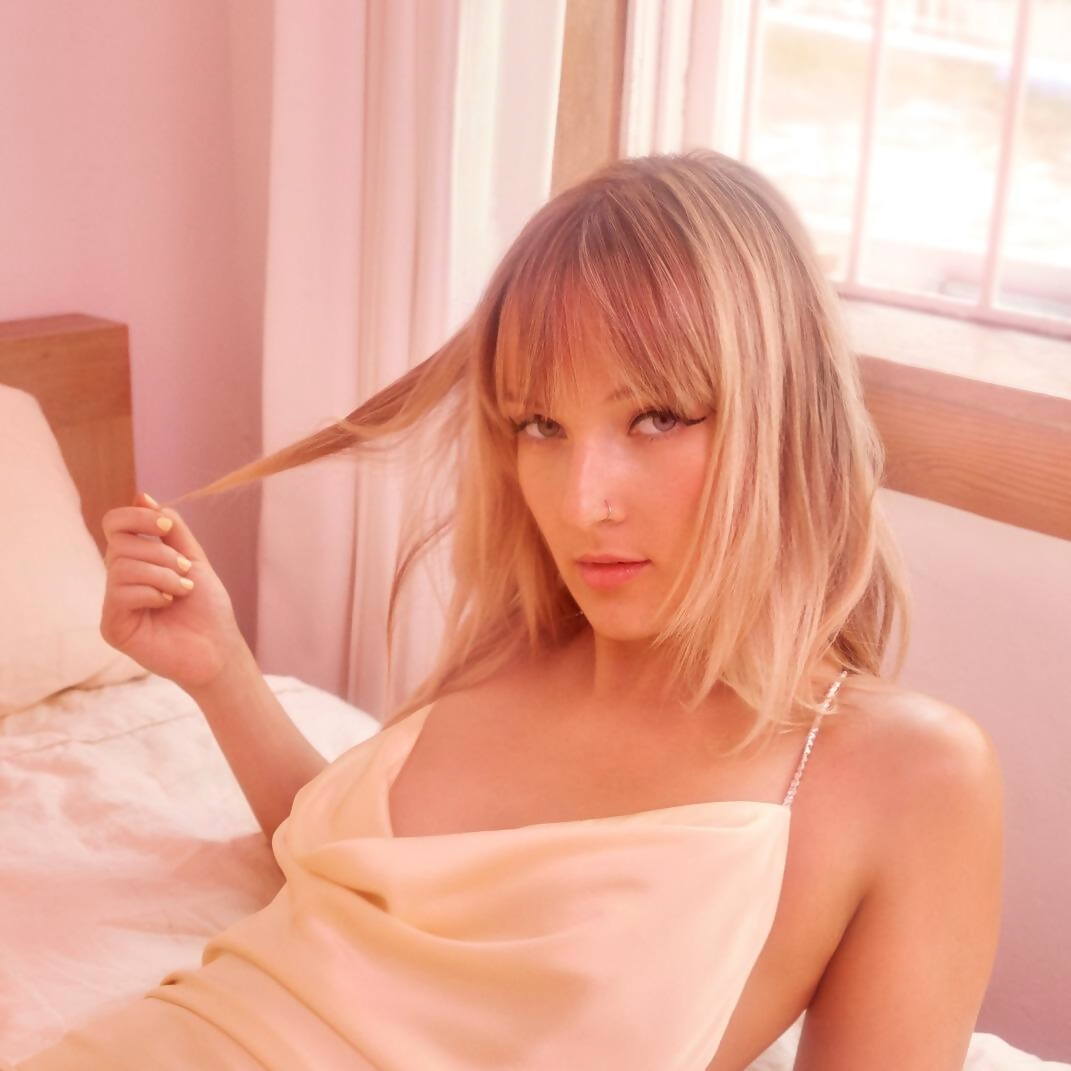 But in terms of the honesty of the lyrics, that's a little different from the previous record. I've always written from my heart but with Begin To Look Around is much more gentle. I think on this record I'm very much acknowledging the cloud where the silver-lining is coming from; I'm being real amongst being an optimist.
I really feel that on the singles 'Don't Date The Teenager' and 'America Forever', they're very specific?
I put a lot of it down to the fact that I was religiously journaling throughout that COVID lockdown period. I was doing Morning Pages from The Artist's Way and you find that you stop trying to make your writing fancy or poetic and just cut to the chase. I think that bled into my songwriting and allowed me to arrive at certain realisations or emotions quicker.
With a song like 'Don't Date The Teenager', I was really tuning into what other artists I admired were doing in terms of how vulnerable they were willing to be. I think there was a lot of stuff that was unsaid, and that I wasn't permitting myself to say in my songwriting, because I was so concerned by how that could be interpreted or taken out of context. But I could see how much that level of vulnerability moved me and others so I decided to try and go for it.
Carol Ades, who I wrote 'America Forever' with, is such a blunt lyricist in the most perfect way. I could talk about Carol forever, but writing with her helped me so much as she'd say: "we're just going to say it". Learning from artists like her led me to the very honest record that it became.
'Don't Date The Teenager' really made me think of Taylor Swift's 'All Too Well (10 minute version)'…
That release was such a trip; it was that song that kind of pushed me to say what I said, I suppose. She'd never spoken about the age gap element before, really, so I wasn't aware that song held the same emotions of an experience that I'd moved through until she did that extended version. 
It's such phenomenal art and, amongst the vulnerability, there's not one part of the level of devastation of heartache that she's expressing that makes anyone think, 'You're a victim, or you were weak in that situation.' I think that's what I'd been scared of in my own work.
Seeing her strength in that honesty and the way it united all these young women as we realised this a universal experience; I went into a session afterward and said "I think there's a song hiding in me somewhere," and finally got into it all.
Beyond the singles, what track on the album are you most excited for people to hear?
I've had a handful of preview parties with some close fans and played them some of the unreleased tracks. I think the two that I keep returning to are 'Nobody Here', which was the first song I wrote for the record, just because of how much pop joy there is in that song for me. It's a real sonic ode to MUNA and Imogen Heap. I also love this song called 'You've Already Won'. I'd been wanting to write a song like that for years to sum up all my gratitude. 
And how would you sum up your sound in three words?
I'm gonna try and keep it within the Positive Spin universe. 'Honest', which is kind of relatively new; 'lyrically-dense', and 'bright'.
Positive Spin is out Friday, 18 August via EMI/Universal.
---