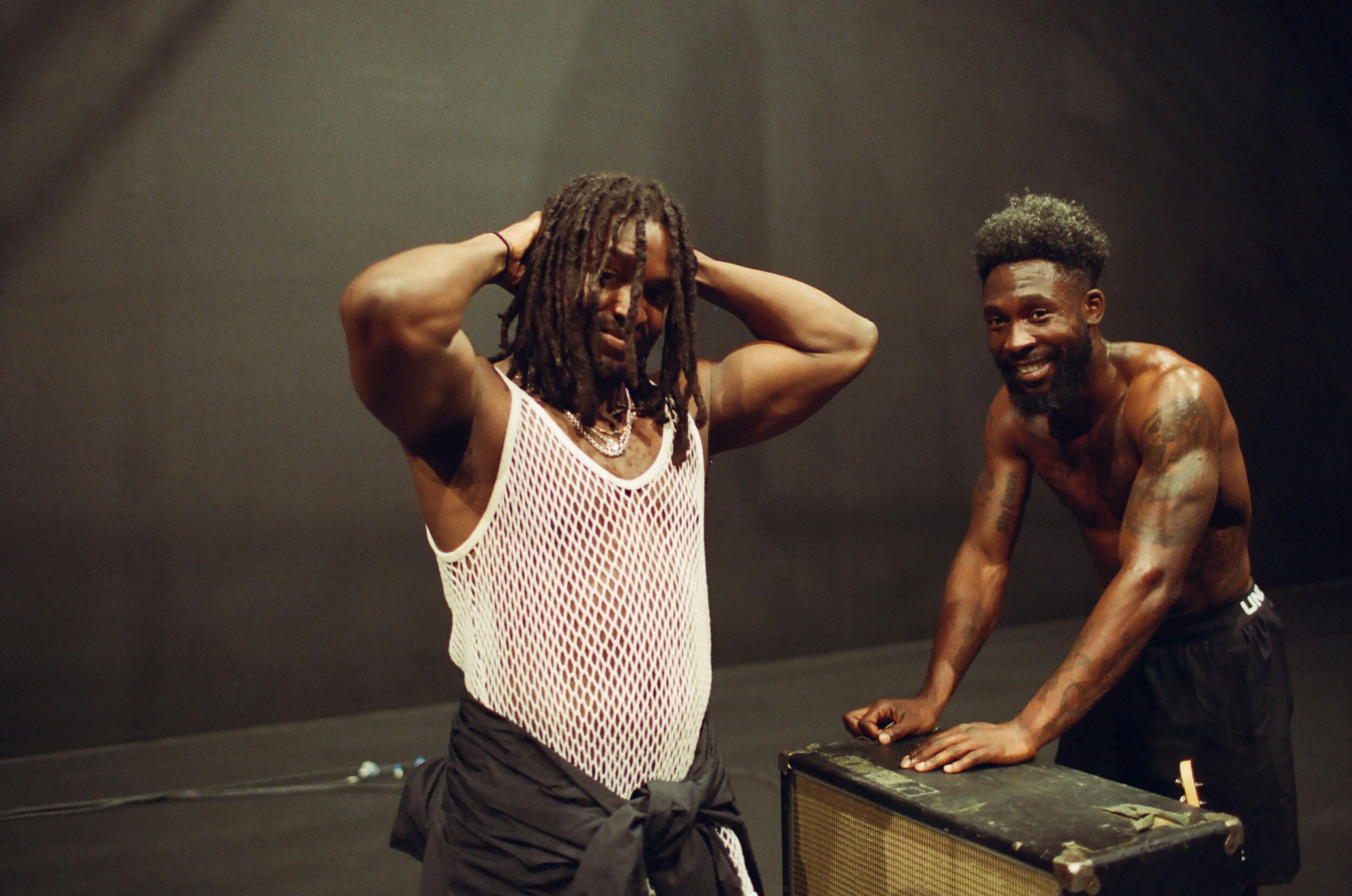 Hak Baker, London's lyrical genius, has just dropped the official video for 'Brotherhood', a track that poignantly reflects the themes of his debut album Worlds End FM (listen to the album here).
Directed by Will Robson-Scott, the video features a captivating portrayal of Baker alongside his brother Ezekiel, merging their passions – boxing and music – in a stark setting. Watch it below…
'Brotherhood', as Baker eloquently puts it, is a song that captures the essence of lifelong bonds formed through adversity. "It voices a variety of concerns: day-to-day financial worries, fear of social isolation in old age, even a looming future of ecological collapse," says Baker, shedding light on the track's depth. The video, a testament to Baker's raw and unfiltered style, brings this narrative to life, with Baker and his brother embodying the spirit of kinship and survival.
---
READ MORE: Hak Baker interview with whynow: 'I did it for me and other leftfield black artists'
---
Following a whirlwind tour supporting big names like Little Simz and The Streets, and fresh from a raucous headline tour culminating at London's KOKO, Baker's artistic journey continues to escalate. His unique blend of storytelling, which he describes as G-folk, is gaining traction, resonating with fans across genres.
Baker's recent accolades include supporting Jamie T and Idles at Finsbury Park, causing a stir at Glastonbury, and performing at the prestigious Royal Albert Hall. His debut album soared to the top of the charts, and his recent BBC World Service's Music Life podcast has further cemented his status as a voice for modern Britain.
Worlds End FM, released in June this year, is an album that captures the essence of Baker's narrative style, reflecting on the complexities of modern British life with a mix of spiky, quintessentially British modern folk songs. Interspersed with skits and intimate phone conversations, the album has drawn comparisons to Busta Rhymes' Extinction Level Event, showcasing Baker's knack for blending diverse influences into his music.
---
READ MORE: ★★★★☆ NO THANK YOU Review: Little Simz continues her fine, uncompromising run of form
---
The East End poet and musician continues to redefine his sound and message, drawing on his multicultural upbringing and experiences. From his early days as a Grime MC to finding solace in the guitar, Baker's journey is one of resilience, creativity, and unapologetic honesty.
Keep an eye out for more from this emerging talent as he continues to break boundaries and speak his truth through his compelling music and visuals.
---
Keep up to date with the best in UK music by following us on Instagram: @whynowworld and on Twitter/X: @whynowworld
---