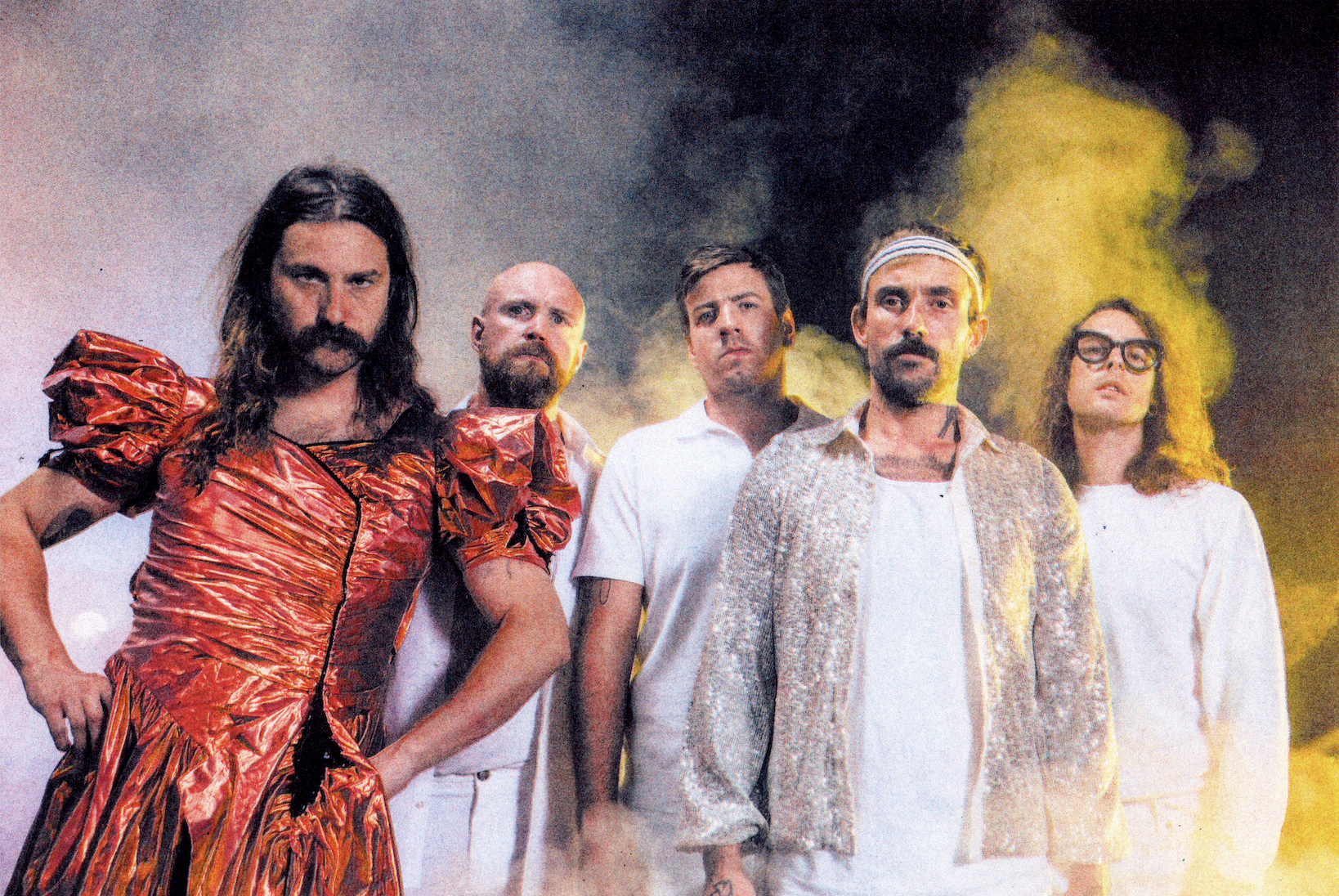 The new single 'Dancer' features musical stalwarts James Murphy and Nancy Whang from LCD Soundsystem. The enduring punk rock band broke the news in a clandestine gig at London's Village Underground on Tuesday night (17th October).
IDLES this time took to the stage under their new moniker 'TANGK'. The gig, bursting with mosh-pit energy, showcased fresh tunes 'Gratitude' and 'Dancer', all part of a wide-ranging set that left fans ecstatic.
Slated for a 16 February release via Partisan Records, TANGK is an 11-track sonic manifesto helmed by industry bigwigs Nigel Godrich (of Radiohead fame), Kenny Beats, known for his work with Denzel Curry and Vince Staples, and IDLES' very own guitarist Mark Bowen. You can pre-order the album here.
The album's buzzworthy lead single, 'Dancer', is elevated by backup vocals from LCD Soundsystem's Murphy and Whang—a collaboration cemented during a series of American tour dates the bands played together earlier in the year. The music video was directed by Jocelyn Anquetil, who WhyNow had the pleasure of interviewing a few years back.
Last month, IDLES revealed plans for an electrifying Europe-wide tour next Spring, promising a series of unforgettable gigs from Portugal to Germany.
TANGK tracklist:
1. IDEA 01
2. Gift Horse
3. POP POP POP
4. Roy
5. A Gospel
6. Dancer
7. Grace
8. Hall & Oates
9. Jungle
10. Gratitude
11. Monolith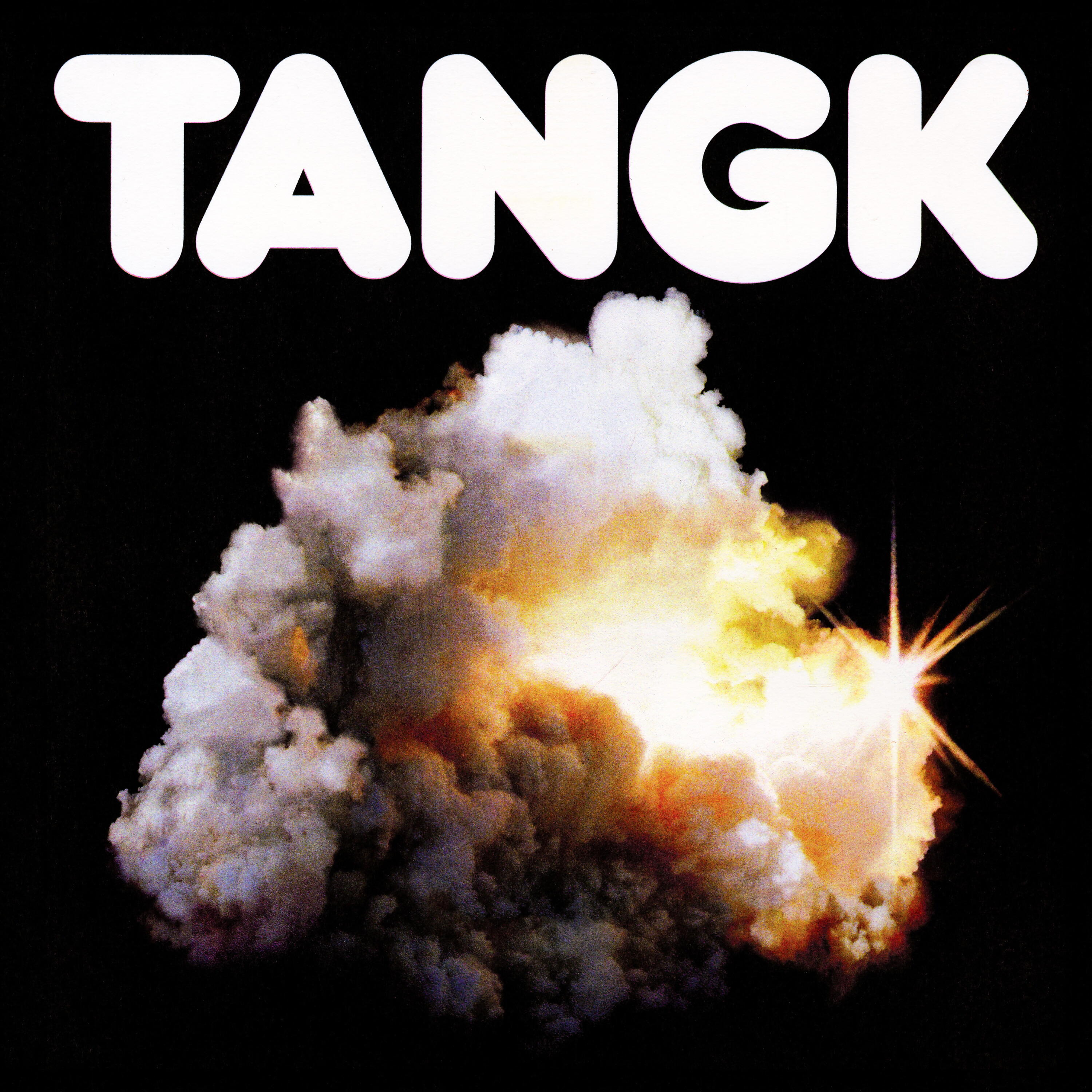 And you can catch the band on tour at any one of these dates:
IDLES ON TOUR:
Dec 1st 2023 – Hong Kong, CN @ Clockenflap
Dec 2nd, 2023 – Bangkok, TH @ Maho Rasop Festival
Feb 29th, 2024 – Porto, PT @ Super Bock Arena
March 1st, 2024 – Madrid, ES @ Wizinik
March 2nd, 2024 – Barcelona, ES @ Sant Jordi Club
March 5th, 2024 – Milan, IT @ Alcatraz
March 7th, 2024 – Paris, FR @ Zenith
March 8th, 2024 – Netherlands / Amsterdam, NL @ AFAS
March 9th, 2024 – Antwerp, BE @ Lotto Arena
March 11th, 2024 – Prague, CZ @ SaSaZu
March 12th, 2024 – Luxembourg, LU @ Rockhal
March 14th, 2024 – Zurich, CH @ Halle 622
March 15th, 2024 – Berlin, DE @ Max-Schmeling-Halle
March 16th, 2024 – Hamburg, DE @ Sporthalle
March 18th, 2024 – Stockholm, SE @ Munchen Brewery
March 19th, 2024 – Copenhagen, DK @ KB Hallen
March 21st, 2024 – Cologne, DE @ Palladium
March 22nd, 2024 – München, DE @ Zenith
March 23rd, 2024 – Frankfurt, DE @ Jahrhunderthalle
---
Want to write about music? Pitch us your ideas.
Are you passionate about music and have a story or hot take to share? whynow wants to hear from you. Send your music-focused pitch to editors@whynow.co.uk. Let's make some noise together.
---