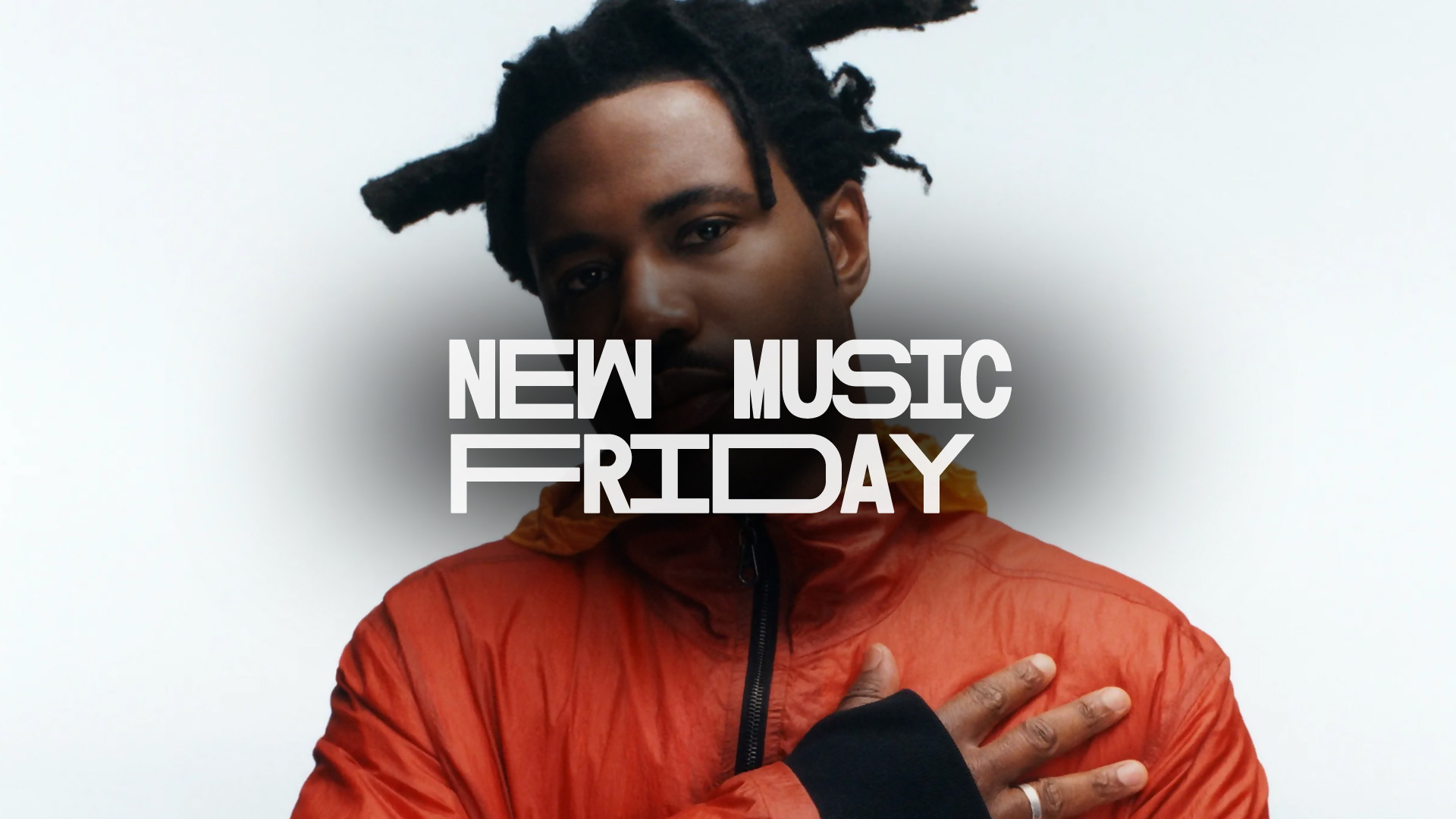 Sampha – Dancing Circles
Where else to begin? South Londoner Sampha returned this week with Lahai, a beautiful, transcendent album well worth a listen in its entirety. In our five star review of the project, Millie O'Brien wrote: "Sampha communicates his awe for life, accepting the shadows cast through anxiety and grief, but relentlessly moving forward through nature, time and space to reach, as he terms it, beyond-ness."
Picking one track is difficult, but 'Dancing Circles' it is.
Rolling Stones – Rolling Stone Blues
We could have also begun here, admittedly. The Rolling Stones are back and Hackney Diamonds shows how vital the band still are. It might be there first new material in 18 years, but the album "sits close to the high water mark of the last 40 years of the band's existence," according to John Moore in our review. If this is their swansong, it's one hell of a way to bow out. 
Idles ft. LCD Soundsystem – Dancer
A collaboration between IDLES and LCD Soundsytem was an exciting little development earlier this week, as well as the news that a new album was on the way. Called TANGK, that project won't arrive until February, but for now we can enjoy 'Dancer'. It's a great place to start.
The Streets – Each Day Gives
Mike Skinner is back. After a 12-year hiatus, the man behind The Streets today released The Darker the Shadow the Brighter the Light. The album is a welcome blend of old and new, and in our four star review, Harvey Solomon-Brady praised the freshness added by Skinner's years on the DJ circuit, while maintaining that charm The Streets established two decades ago.
Underworld – Denver Luna
At eight minutes, 'Denver Luna' is the generous new offering from the iconic Cardiff duo Underworld. It follows an acapella version of the tune that was released last month. Next March, Underworld begin a four-night residency at the Gashouder venue in Amsterdam, with remaining tickets available here.
Jockstrap – Good Girl
'Good Girl' is the newest single from Jockstrap's forthcoming remix album, <3UQTINVU (I Love You Cutie, I Envy You). That project is a fully reworked version of Jockstrap's Mercury Prize-shortlisted album, I Love you Jennifer B, with this latest dance track inspired by Taylor Skye's favourite electronic acts growing up, including Disclosure and James Blake.
Mustafa The Poet – Name Of God
Mustafa The Poet makes wonderful music. That fact is again on display in 'Name of God', a song both haunting and uplifting (and well worth a listen).
The Shellers – Does It
London duo The Shellers release their new single 'Does It', ahead of their EP Long Live The Shellers, out on 27th October. Produced by Toddla T and Lawaun Bernard, the song (about feeling fed up with your job) marks The Shellers as promising new talents in the UK music scene. 
---