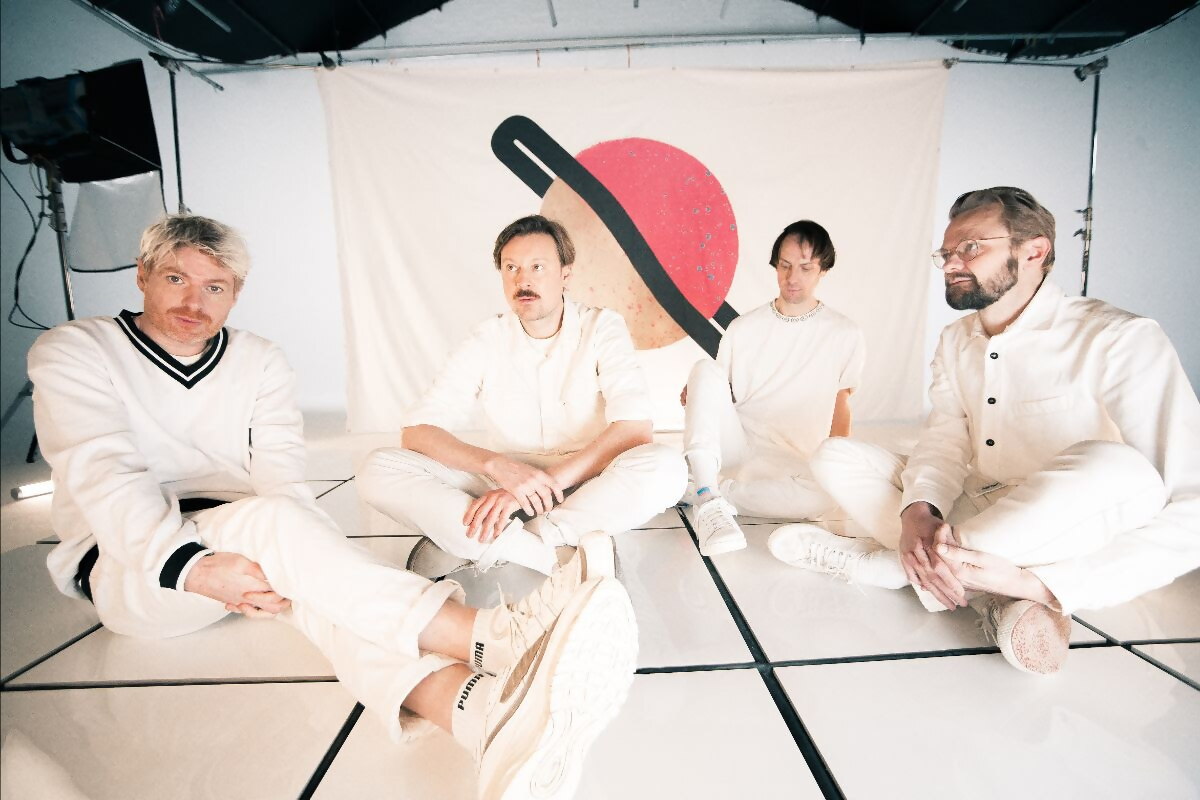 With its addictive drum beat and bassline, 'Black Cadillac' is a treat for the ears, featuring Vincent Neff's layered vocals against a backdrop of grooving guitars and jazzy brass solos.
The video, directed by James Hankin, plunges deep into Django Django's interest in UFOs, presented through nostalgic fish-eye visuals.
"I came up with this idea out of the blue one day, probably in a bit of a daydream when listening back to the song," said Dave Maclean, the band's producer and drummer. "I approached Hankin to help me bring it to life and he's done a great job directing it, managing to capture the surreal dream-like atmosphere brilliantly."
Hankin, for his part, was equally enthusiastic about the project. "I've been following the Djangos pretty much since day one and always thought it would be cool to make a video together. It felt like a very natural thing to be doing, actually," he said.
---
READ MORE: The beautiful and eerie Todmorden, Britain's Area 51
---
Back from a triumphant tour in Australia, Django Django have announced an upcoming UK and European tour. UK dates include stops at Brighton's Mutations Festival, Bristol's SWX, Manchester's New Century, and a London show at KOKO on 14th December.
In the meantime, you can stream Off Planet by clicking here.
Django Django UK Tour Dates
November
05/11 – Brighton, UK @ Mutations Festival
December
10/12 – Bristol, UK @ Strange Brew
12/12 – Edinburgh, Scotland @ Liquid Rooms
13/12 – Manchester, UK @ New Century
14/12 – London, UK @ KOKO
---
Want to write about music? Pitch us your ideas.
Are you passionate about music and have a story or hot take to share? whynow wants to hear from you. Send your music-focused pitch to editors@whynow.co.uk. Let's make some noise together.
---